Field Day are delighted to reveal the new line-up additions that will be joining the likes of Skepta, Four Tet, Deerhunter, Orchestra Baobab, Floating Points, Motor City Drum Ensemble, Gold Panda and Yeasayer on Field Day Saturday 11th June.
Field Day are thrilled to welcome award-winning artist, producer, songwriter, and vocalist James Blake who will be headlining the main stage on Saturday 11th June. James released his groundbreaking and universally acclaimed Mercury nominated eponymous debut album in 2011, and Mercury winning second album Overgrown in 2013, as well as being nominated for a Grammy and multiple BRIT awards. He has toured the world and performed on stages ranging from Glastonbury to the Sydney Opera House to Japan's Fuji Rock Festival. His musical output has seen him collaborate with artists as diverse as Bon Iver, RZA & Brian Eno. James also forms part of the 1-800 DINOSAUR collective, maintaining his underground roots with the label and club night and residency on BBC Radio 1, showcasing forward thinking new talent as well as previewing unreleased material from James himself.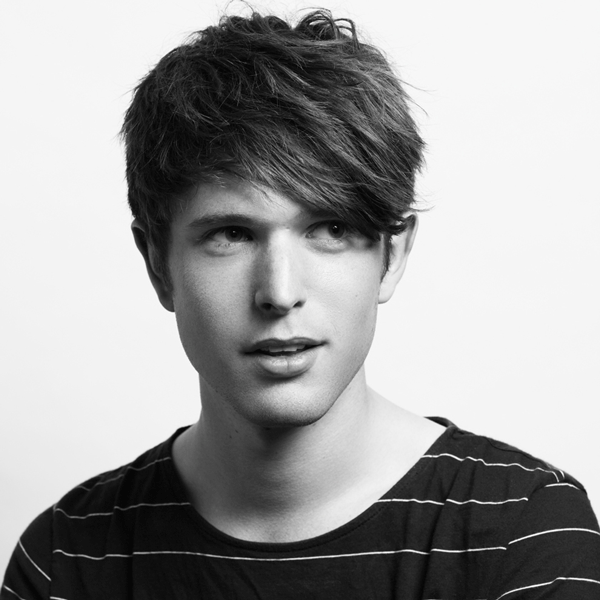 Joining James Blake this Field Day Saturday will be Roots Manuva, an artist who has long been hailed as the leading light in UK hip-hop. Recent album Bleeds released at the end of last year included collaborations with Adrian Sherwood, With You, and young British producer Fred, solidifying Roots Manuva's position amongst the most forward thinking in the business.
Also on board this Field Day Saturday will be Fakear, the brightest star of France's electronic new wave: a young producer whose music sits somewhere on the axis linking Jamie XX, Bonobo and Daft Punk. His globally attuned style combines deep, European house heritage with the sonic textures of the UK and American electronic undergrounds.
Rejjie Snow has been rhyming since he was just a kid in Dublin. After moving to Georgia at 17 on a soccer scholarship, he decided to pursue music instead and dropped his experimental first mixtape, Rejovich. The EP introduced the world to his surreal style and villainous eloquence, quickly amassing over 6.4 million plays, whilst his official video clip for 'All Around the World' starring Lily-Rose Depp has over 1 million Youtube views.
Field Day are excited to announce Brighton quintet Fickle Friends, who spent most of 2014 whipping the UK blogosphere into a frenzy. Their debut single SWIM amassed nearly a million plays on Soundcloud and quickly propelled the band to the forefront of up and coming British pop acts. Fronted by singer Natassja Shiner, the band's joyous synth-pop gained plays from BBC Introducing, Huw Stephens, Zane Lowe and even Billboard in the US championing the band.
Hailed by The Fader as 'Britain's most recent new hope in hip hop', Loyle Carner, the 20 year old MC from South London has been causing quite a stir following the release of his debut 'A Little Late' EP in September of 2015, he'll be on board this Field Day Saturday along with Danny L Harle, one of the key players in innovative London label PC Music.
Dilly Dally, the four piece band from Toronto was set up by friends Katie Monks and Liz Balls, with a sister-like bond, the pair shared a common love of legendary bands like previous Field Day headliners The Pixies, scrawling lyrics and poetry to mimic their heroes. Nimmo will also play this Field Day Saturday, a unique electronic five-piece whose nocturnal escapism can be traced back to a decade-long friendship. Lives lived in parallel lend their lyrics a confessional air, whilst the blend of unfaltering dance beats, punk roots and euphoric harmonies are the result of intimate, unguarded experimentation.
Field Day also welcomes shoegaze indie poppers Coves, a duo who's diverse sound spans a number of genres, including goth, psychedelica, dreampop, femme fatale rock, and boy-girl indie-garage. Greco-Roman Soundsystem, a collective of musicians, DJs and artists on the Berlin-London axis who throw speakeasy parties and run an eclectic record label will also be playing this Field Day Saturday, in addition to Montreal based underground DJ Champion.
FULL FIELD DAY LINE-UP:
Field Day Saturday 11th June 2016
Ata Kak / Avalon Emerson / Bicep – Live / Champion / Coves
Danny L Harle / Dean Blunt / Deerhunter
Dilly Dally / DJ Koze / Dusky / Floating Points – Live / Fakear / Fickle Friends
Four Tet / Frisco / Gillbanks / Girl Band / Gold Panda / Greco-Roman Soundsystem
Holly Herndon – Live / Jackmaster b2b Gerd Janson / Kelela
KiNK – Live ittle Simz / Loyle Carner / Mabel / Meilyr Jones / Metz
Motor City Drum Ensemble /
Mount Kimbie DJ Set /
Mura Masa /
Nao / Nimmo
Novelist / Orchestra Baobab Paradise Bangkok Molam International Band
Plastician / Red Axes – Live / Rejjie Snow / Roman Flügel / Roots Manuva
Sleaford Mods / Slimzee / Skepta / SOAK / Special Request / Tale Of Us
The Black Madonna / Wild Nothing / Wooden Wisdom & DJ Fitz / Yorkston Thorne Khan Yeasayer / Youth Lagoon
Field Day Sunday 12th June 2016
PJ Harvey
Blossoms / Beach House / Ben Watt Band feat. Bernard Butler
Cass McCombs / Daphni / Declan McKenna
Formation / GOAT / Mbongwana Star
Molly Nilsson / Moon Duo / Optimo / John Grant / Junior Boys / Parquet Courts
Tangerines / The Brian Jonestown Massacre / Thurston Moore Band / Tourist