It's time to pack your case, leave your cares behind and get away for our annual Innovation In The Sun event, the première clubbing holiday for drum and bass lovers!
For 7 days and nights you will be immersed in an all encompassing experience of sun, sea, D&B! By day, relax on the beach sipping cocktails as waves lap the coast of the stunning Mediterranean sea, for those looking to party join one of our now legendary daytime events; boat, beach, foam and wavepool parties! It's your holiday, it can be as chilled or action packed as you wish. As the sun sets we'll be hosting our multi award winning festival nights at the amazing Colossos Complex, situated on the main strip and minutes from the beach, featuring a world class line up of DJ's & MC's….Watch out for the brand new VIP roof terrace with swimming pool and cocktail bar!
….Also due to popular demand we will once again be hosting our much talked about Castle Rave…What are you waiting for? Book your tickets right now!
Lineup for 2016
★ COLOSSOS MAIN ARENA ★
ANDY C – FRICTION – HYPE – HAZARD
TC – DIMENSION – ED RUSH – GUV
SUB ZERO – MACKY GEE – CULTURE SHOCK
GROOVERIDER – PHANTASY – ANNIX
SERUM – DJ SS – TURNO – BROCKIE
NICKY BMARKET – VOLTAGE – ALPHA
MODIFIED MOTION – BRYAN GEE
BLADERUNNER – BLACKLEY – DOMINATOR
ROWNEY & PROPZ – HEDEX – UPGRADE
LIMITED – HIZZLE GUY – DJ OLLIE – COTESY
KLIP & OUTLAW – BASSLAYERZ – LADY V DUBZ
PREMUIM – PROBE – MR NICE – PHAZER
BARRINGTON – ED LIVEWIRE – KEZMAN
★ LIVE PA's ★
CONGO NATTY FT. IRON DREAD & TENOR FLY
SASASAS
DOCTOR (Performing: RudeBoy, Jamaican In London, Watching Me Know)
HARRY SHOTTA SHOW
$PYDA (performing Tarantula, Burial, Jungle story)
STORMING (performing Bussit, ADHD + more)
★ MC'S ★
SKIBADEE – EKSMAN – HARRY SHOTTA – IC3
EVIL B – STORMIN – SHABBA – DYNAMITE
FUNSTA – BASSMAN – TRIGGA – FATMAN D
RAGGA TWINS – NAVIGATOR – DET – $PYDA
LINGUISTICS – TONN PIPER – GRIMA – AZZA
NUTCRACKA – TRAUMATIK – DR EPS – HERBZIE
PHANTOM – RHYMESTER – FIVE ALIVE – SWIFTA
DIEZEL – KUEDON – IMPACT – DANJA
DOUBLE O – AC MC – SWEETPEA – MYKSTAR – YT
★ KIES CONCIERGE ★ 1ST to 3RD JULY IN XTRA CLUB
MIKE RUFF CUT LLOYD – PIED PIPER – CARTIER – MATT C – KIE
★ XTRA CLUB ARENA 2: ALTERNATIVE FLOW (DnB / JUNGLE / GARAGE) ★
IC3 PRESENTS GENRES – KIE'S CONCIERGE – NEXT HYPE – ROUGH TEMPO
DEVOTION – PRESSURE FRONT – RINSE IT – ELEVATED AUDIO – LIVEWIRE – DILATE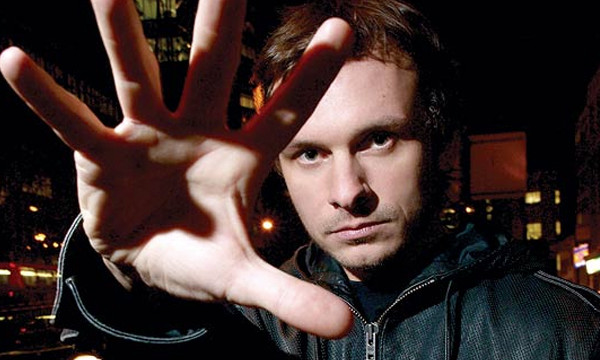 PACKAGES
£75 per person deposit will secure your place on any of the following packages
SAVER PACKAGE
Bronze 2* Hotel 1 Week Package: Tues 28 June to Tues 5 July 2016 = £260
(Incl. 7 Nights of raving, 2* Hotel for 7 nights with breakfast & dinner)
Bronze 2* Hotel Weekend Package: Fri 1 July to Mon 4 July 2016 = £165
(Incl. 3 Nights of raving, 2* Hotel for 3 nights with breakfast & dinner)
PLEASE NOTE THAT THE BRONZE PACKAGES ARE LIMITED
STANDARD PACKAGE
Silver 3* Hotel 1 Week Package: Tues 28 June to Tues 5 July 2016 = £295
(Incl. 7 Nights of raving, 2* Hotel for 7 nights with breakfast & dinner)
Silver 3* Hotel Weekend Package: Fri 1 July to Mon 4 July 2016 = £180
(Incl. 3 Nights of raving, 2* Hotel for 3 nights with breakfast & dinner)
UPGRADE PACKAGE
Gold 4* Hotel 1 Week Package: Tues 28 June to Tues 5 July 2016 = £379
(Incl. 7 Nights of raving, 2* Hotel for 7 nights with breakfast & dinner)
Gold 4* Hotel Weekend Package: Fri 1 July to Mon 4 July 2016 = £216
(Incl. 3 Nights of raving, 2* Hotel for 3 nights with breakfast & dinner)