Giving the festival a massive injection of memorable anthems and electrifying electronica, the two British favourites will ensure a spectacular start to what is the first festival of the summer, ahead of a full weekend of live music and entertainment.
Stereophonics' Kelly Jones said: "I love playing the Isle Of Wight Festival. I got to steer the boat over last time. Captain of the ship and honked the horn! Only the captain gets to honk the horn. This will be our third time at the festival…. I'll leave my white suit at home this time though!"
Faithless said: "We cant wait to return to play such an iconic festival for the second time. We were proud to be part of its relaunch in 2005 and it's an absolute pleasure to be invited back."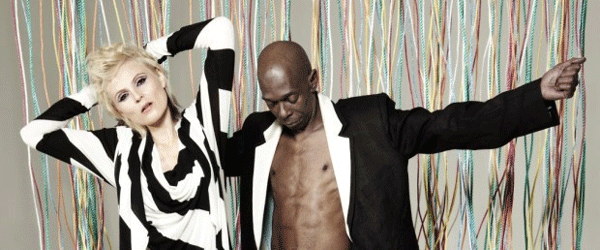 Festival promoter John Giddings said: "We are delighted to welcome Stereophonics and Faithless back to The Isle of Wight Festival to co-headline the Friday night. Stereophonics continue to prove they are still on top with a new No. 1 album and they are absolutely brilliant live. Likewise Faithless, who are currently celebrating their 20th year, have had hit after hit, and I know the crowds at the festival are going to go crazy when they bring their live set up to the Friday night. Looking forward to catching their sets!"
Without doubt one of the UK's best bands, Stereophonics recently scored another No. 1 album with their latest release 'Keep The Village Alive'. Their achievements over the past two decades are many; six No. 1 albums, 26 Top 40 singles, including the No. 1 hit 'Dakota', and wide acclaim for their live performance which has seen them become a firm festival favourite. Armed with new hits C'est La Vie, I Wanna Get Lost With You, Song For The Summer and classic songs such as 'Local Boy in the Photograph', 'The Bartender and the Thief', 'Have a Nice Day', 'Dakota' and more Friday night will be a fantastic evening.
British electronic dance icons Faithless created club classics such as 'God is a DJ', 'Insomnia' and 'We Come 1' and have sold over 15 million records worldwide. To celebrate their 20th anniversary the band created a special remix album 'Faithless 2.0.' featuring remixes from some of the biggest DJs today including Avicii, Tiesto, Eric Prdyz and Armin Van Buuren paying tribute to their enduring legacy.