Soon to be taking the stage at benicassim in 2015 is the newly configured FFS, and by that I don't mean for fucks sake! A seemingly different pairing, Franz Ferdinand and Sparks have united to create a sort-of super group, and to top it off a collective album produced by non other than John Congleton. Ron Mael (Sparks' keyboardist) has said the album sounds like 'the wreckage of a train crash between the bands'. Woah, well if that's anything to go by we're sure their set won't be anything less than mind blowing, and we can't wait to see what's in store.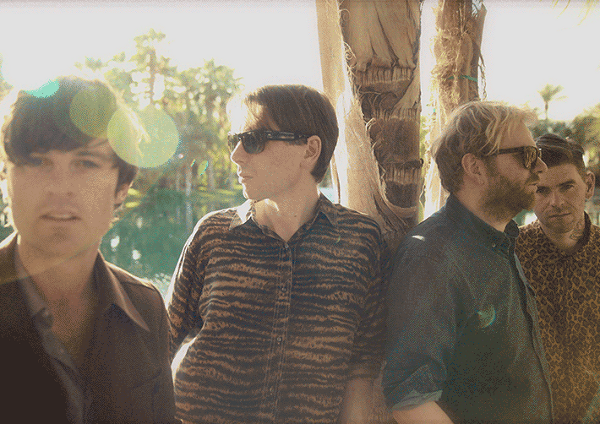 But that's not the only wonders Benicassim has to offer, with it's coming of age this year and to celebrate the big 2-1 they've added some amazing bands to the bill. Headliners include britpop legends Blur and drum and bass kings The Prodigy, plus with new acts just announced theres something for everyone who wants to have fun in the sun.
On the cusp of releasing his 6th studio album Frank Turner and the Sleeping Souls promises to wow us all, there's monumental post-rock from Godspeed You! Black Emperor, raucous rock 'n' roll from The Cribs, epic Muse-like soundscapes from Spain's Vetusta Morla, Reverend & The Makers bring their great street songs. There's going to be huge techno sessions from Tiga and Evan Baggs and a dash of French house from Madeon. Exciting young pups Palma Violets and Swim Deep join the bill too, whilst representing Ireland are The Riptide Movement, Hamsandwich, and Gavin James.
All these and more added to a bill that already includes the massive names above as well as Crystal Fighters, Jamie T, Kaiser Chiefs, Mark Ronson, Public Enemy, Stromae and that's not even the half of it yet. With a few more names to be added to the bill, this is sure to be a week not to forget.