Joining the main stage line-up are ska-punk superstars Less Than Jake, anthemic rockers Augustines, Irish folk-pop duo Hudson Taylor, Manchester psych-rockers Blossoms and the piano-led rock of Sunset Sons.
Indie-pop five piece Dutch Uncles, Boxed In, Flyte, Port Isla, Seafret and Tuff Love join the Calling Out line up.
As ever the Glow tent will be packed to the rafters with the finest in electronic music. Heading up the line-up are electronic duo and 'Superstylin' hit makers Groove Armada who will perform a DJ set. They will be joined by drum and bass don Shy FX, the unique three-deck sounds of Friction, dubstep and house from Redlight and the cut and paste mashups of Jaguar Skills. Also appearing are Krafty vs A Skillz, My Nu Leng, Gotsome, Wookie B2B DJ Q, Bontan, DJ Marky, Kurupt FM and Alex Adair. Very special guests are yet to be announced for the Glow Tent.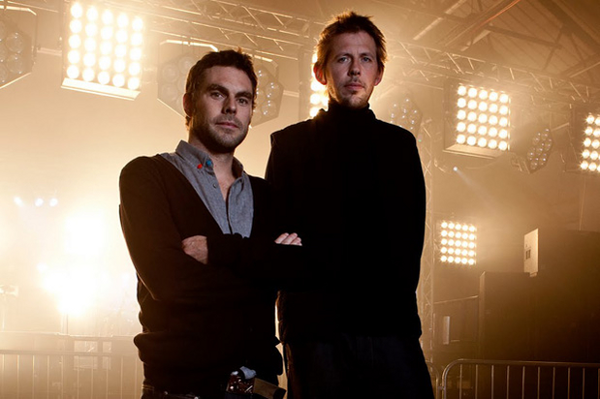 Local heroes Bondax & Friends will take over the Glow Tent for a day with the Lancashire future garage duo returning to curate a line-up including Maribou State, Kidnap Kid, Monki and Jax Jones.
Tim Peaks returns for 2015 with a selection of Q&A's, secret sets and special guests as well as some damn fine coffee and the best cherry pie in town. Head over there to catch intimate appearances from Prince Fatty feat Horseman, Blossoms, Drohne, Hot Vestry, Professor Tim O'Brien, Tony Husband, Riding The Low, Mrs Boons Tea Party, Dave Haslam, Chris 'The Hawk' Hawkins as well as Britpoporama with Karl Yates.
Kendal favourite Mr Scruff heads up the Chai line-up alongside Onra, Melt Yourself Down, Richie Campbell, Fingathing, Syd Arthur, Babyhead, Stuff, Cocos Lovers, Hermigervill, Sheelanagig, Bombs, Count Bobo, Tezeta, Kinkajous and Aaron & Kit.
The House Party will host a Hacienda special with Jon Da Silva and Dave Haslam, Baggy Mondays, Juicy 90's Hip-Hop special,Will Tramps!, Beat Boutique, The Power Ballad Salad.and many more.
PREVIOUSLY ANNOUNCED ARTISTS
ELBOW, SNOOP DOGG / KAISER CHIEFS / THE VACCINES / JAMES
KODALINE / THE LEVELLERS / THE HORRORS / ELLA EYRE / EMBRACE / NICK MULVEY / BILLY BRAGG / SOUL II SOUL / BRITISH SEA POWER / FUSE ODG / LUCY ROSE / PUBLIC SERVICE BROADCASTING / KATE TEMPEST / MR SCRUFF / EMMY THE GREAT / BIPOLAR SUNSHINE / THE BOHICAS / PALACE / TURBOWOLF / WALKING ON CARS / PORT ISLA /BLACK HONEY / FLYTE / HYDE & BEAST / REMI MILES / MAN MADE / TREASON KINGS / NIGHT FLOWERS / THE LANCASHIRE HOTPOTS
MR B THE GENTLEMAN RHYMER / LISBON / JEZ KERR / THE WATCHMAKERS / BAGGY MONDAYS / DAVE HASLAM /ACOUSTICA PRESENTS / RIDING THE LOW / FEED THE KID / JAMES ATKIN / GARETH BROOKS (XFM) / BEAT BOUTIQUE /JUICY DJS / GOOD VIBERATIONS / NORTHERN SOUL DANCE CLASSES / DJ MEGATUNE / EVERY PREGNANT BROTHERS / YUCATAN / MY LITTLE BROTHER'S CHRISTMAS PARTY / AVEC SANS / FREEK'N / NORTHSIDE