Topping the bill on Saturday 4th is ten-time Grammy-winning soul diva Chaka Khan, whose incredible 40-year career has spawned a string of global hits including 'I Feel For You', 'Ain't Nobody', 'Tell Me Something Good', 'I'm Every Woman' and 'You Got The Love'. Closing the festival on Sunday 5th will be one of music's true originals Van Morrison, who celebrates his 70th birthday this summer and will be performing classic tracks from his phenomenal back catalogue.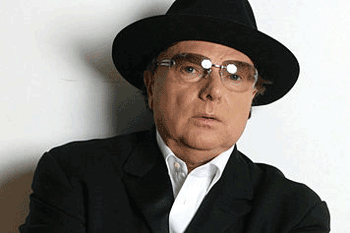 Love Supreme, the UK's only major greenfield jazz festival, has been hailed by The Guardian as "the British jazz world's Glastonbury" and will also present performances from chart-topping soul and gospel singer Candi Staton, legendary Cream drummer Ginger Baker, US vocalist Dianne Reeves, who won Best Jazz Album at last week's Grammy Awards, and revered South African trumpeter Hugh Masekela.
A string of high-profile US jazz stars have been confirmed for the three-day event including Terence Blanchard, who brings his electric band 'E-Collective' to the UK for the first time, a set by inimitable pairing Joshua Redman & The Bad Plus, and hard-hitting Blue Note-signed trumpeter Ambrose Akinmusire, whose set at the Royal Festival Hall during last year's London Jazz Festival brought an array of new admirers. Up and coming US acts on the bill include much-hyped soul singerJarrod Lawson, rising star trumpeter Theo Croker and LA-based jazz rockers Kneebody, who performed a sold out, critically acclaimed show at Ronnie Scott's in November.
A selection of the UK's most celebrated artists and bands will also appear at this year's festival including Mercury Prize nominees GoGo Penguin, Submotion Orchestra, Rag 'N' Bone Man, Snarky Puppy pianist Bill Laurance, Partisans, Joe Stilgoe, Get The Blessing, Christine Tobin, Hackney Colliery Big Band, Dylan Howe's Subterraneans, Elliot Galvin, Gabby Young and Other Animals, Blue-Eyed Hawk and Shiver.
Two pioneering Australian acts have been added to the bill in the form of experimental soul group Hiatus Kaiyote and jazz-flavoured pianoless quartet The Vampires.
Several more high profile acts will be announced in due course.
The full line-up to date is:
Chaka Khan
Van Morrison
Hugh Masekela
Joshua Redman & The Bad Plus
Terence Blanchard E-Collective
Candi Staton
Dianne Reeves
Ginger Baker Jazz Confusion
Submotion Orchestra
Ambrose Akinmusire
Hiatus Kaiyote
Gogo Penguin
Rag 'N' Bone Man
Jarrod Lawson
Bill Laurance Project
Get The Blessing
Theo Croker
Kneebody
Joe Stilgoe
Gabby Young & Other Animals
Hackney Colliery Band,
Dylan Howe's Subterraneans
Christine Tobin
Partisans
Blue Eyed Hawk
Elliot Galvin Trio
The Vampires
Shiver