Field Day welcome double Brit Awards nominee and Mercury nominee FKA Twigs, whose Field Day performance will be a London festival exclusive. The exceptional dancer turned singer, songwriter and producer has released one of the most critically acclaimed albums of 2014 – her outstanding debut 'LP1'. Already considered a modern music and style icon, FKA Twigs is swiftly establishing herself as one of the most interesting and enigmatic faces in British music.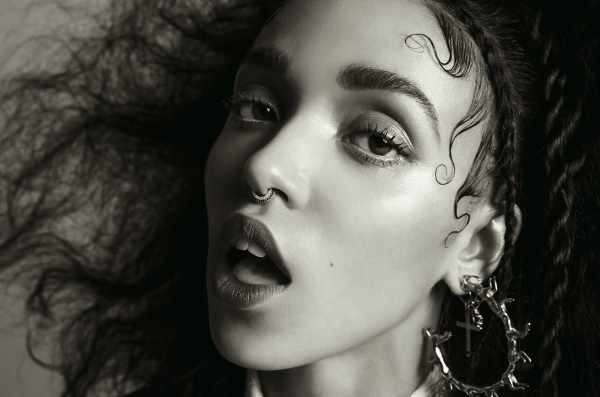 Also on board are Run The Jewels, the hip hop super duo formed by underground kings Killer Mike and El-P, in charge of the brilliant 'Run The Jewels 1' – Pitchfork's top album of the year; as well as Hudson Mohawke, one of the most exciting producers to come out of Scotland in the last ten years, seducing rap-heads and ravers alike with his neon-lit E&B and warehouse smashing low-end beats and producing for char topping urban-pop names like Kanye West, Chris Brown and Azealia Banks.

Meanwhile, Norwegian cosmic disco Producer and Field Day favourite Todd Terje, creator of some of the most memorable dance floor hits in recent years, will be performing live with his full band The Olsen's for the first time in the UK. Fingers crossed for a Bryan Ferry guest appearance…!

We are honoured to have Radiohead's drummer Philip Selway with us this year, as well as the brilliantTune-Yards, whose explosive live performances are as thrilling and unshakeable as her music. Also confirmed is Fryars, the musical brainchild of London-based Benjamin Garreet, whose peerless sound has won him fans from Kanye West to Depeche Mode.

World music has always played a notable part on Field Day's line up. Joining the brilliant Ethiopian Keyboardist Hailu Mergia are Toumani & Sidiki Diabaté. In a rare father-and-son collaboration, Toumani, a genius of African music and widely recognised as the greatest living kora player will be joined by his talented son Sidiki, Mali's best beat maker and kora's emerging star. This will be a very special performance and we absolutely cannot wait to have them at Field Day this year.

In addition, Brian Shimkovitz aka Awesome Tapes from Africa will be responsible for an unforgettable DJ set on twin tape decks, exploring obscure and wonderful sounds from across the continent.

Expect epic sets from Young Turks signed, Barcelona producer John Talabot, responsible for his outstanding 2012 debut 'ƒIN'; exceptional producer and DJ Floating Points, who's won over crowds around the world with his strictly vinyl club session, climbing the ranks of the globe's most impressive DJ's; as well as sets from Rinse FM residents Elijah & Skilliam, and fast rising Brighton deep-house producer Leon Vynehall

+ sets from Huw Stephens, Marc Riley, Phil Taggart, Tom Ravenscroft, Volte-Face, Bad Vibrationsand Georgie Rogers!!