These 2 techno legends will perform an exclusive B2B performance which is set to be one of the defining moments of the summer festival calendar with both acts performing separately for 2 hours each and then performing an exclusive 1 hour B2B set together.
Carl Cox has been a legend on the dance and rave scene since the late 80's. After setting up two record labels and numerous club nights his musical tastes have taken the global club scene through hip-hop, disco, acid house and techno. His now legendary twelve-year residency at super club Space in Ibiza plus shows with other house pioneers such as Paul Oakenfold, Danny Rampling, Digweed and Sasha place him as a true living legend. Known for his energetic, forward-thinking sets and state of the art production, High Definition is ecstatic to welcome Carl as headliner.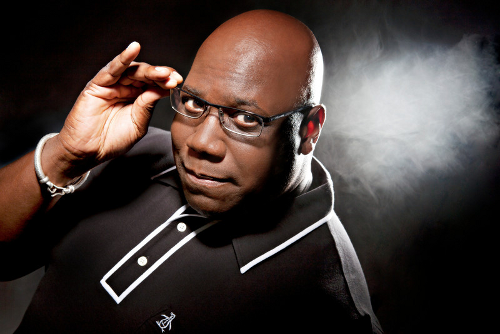 Global techno ambassador Marco Carola has been mixing techno for over twenty years and currently stands at the forefront of the global techno scene. Originally from Napoli in southern Italy, Carola has travelled the world as a producer, DJ and label owner, releasing five critically-acclaimed albums in the process. Renowned for his legendary 2006 Fabric mix, which made a significant contribution to the mid-00s minimal trend, his extensive touring schedule has seen him play countless gigs in Ibiza, New York and all over South America. Carola's high energy sets can often be up to eight hours long, taking audiences on a journey and demonstrating his impressive three deck skills!
Last year High Definition sold out all 15,000 tickets well in advance of the festival and tickets are selling incredibly fast for 2014. Early booking is advised as the globes very best artists descend on Tunbridge Wells for a day and night of superlative electronic sounds.
FULL LINE UP SO FAR:
CARL COX & FRIENDS
CARL COX
MARCO CAROLA
GEORGE FITZGERALD
JON RUNDELL
CHARLIE HEDGES
RANDOM
THE MARTINEZ BROTHERS (6 HR SET)
ROUTE 94
FILSONIK
TRISTAN INGRAM
RANDOM DJS
SAM SUPPLIER
AUS MUSIC
DUSKY
BICEP
HUXLEY
MIDLAND
WILL SAUL
TOM RIO
AND VERY SPECIAL GUEST: JOY ORBISON
TOOLROOM NIGHTS
MARK KNIGHT
PROK & FITCH
WEISS
MIKE MAGO
BEARCUBS
GEORGE ANDREWS
PETE GRIFFITHS
MARK DICKSON & MIKE MAC
SKYHIGH
LUKE JACQUIN, JAMES STEWART & GW HARRISON
DIGITAL ARENA
GORGON CITY
ONEMAN
MS DYNAMITE
ZINC B2B ARTWORK
B.TRAITS
SHY FX
MISTAJAM
HANNAH WANTS
ALL ABOUT SHE
ROSKA
MY NU LENG
DJ DIE
EPIDEMIK : THE SEVEN AGES OF RAVE
RATPACK
MAMPI SWIFT & IC3
SLIPMATT & SAM SUPPLIER
BROCKIE & DET
DJ PHANTASY & HARRY SHOTTA (THE HARRY SHOTTA SHOW)
BILLY DANIEL BUNTER & MC CUTTER
UNCLE DUGS & MC FEARLESS
LOGAN-D & MC EKSMAN
20 YEARS SHOWCASE OF VIBES & LIVELEE
TERRY-M & WHILEYONE & MC ELEMENT & SLOFFEE
EDDIE ESP B2B JASON JAY & MC STRICT
VIP AREA
HOXTON WHORES
DEEPTRAK
SOUL AVENGERZ
2 GOOD SOULS
MIKE LINNANE
TERENCE KAY
SAM C AND BANTON
TECH TWINS
MARK HOLLIS & JAMIE WATTS
BEN JAMMIN & HARRY ASHBY
CHRIS V
CHARLIE A
CLIFF KNOWLES
CHRIS PASSION