Sports and music festival spectacular NASS returns in 2014 and adds some of the worlds top Drum & Bass acts to a lineup that already includes Cypress Hill, Netsky and more!
In the world of electronic music there are few bigger names than 'The Executioner' Andy C. Pioneer in drum and bass and one of the greatest DJs ever to touch a turntable, the Ram Records founder needs little introduction. A true NASS veteran, Andy C has blown the minds of thousands of NASS fans in previous years and 2014 will be no different with the music mogul bringing some serious drum & bass flavour to the party.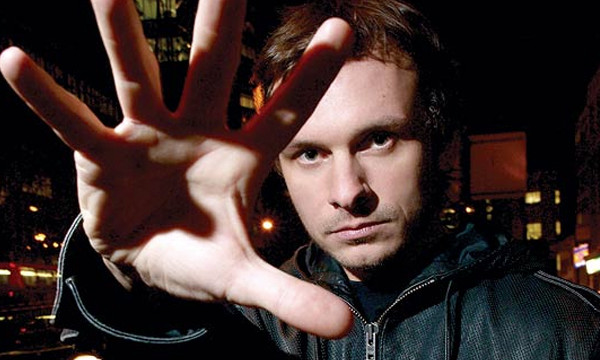 After last years killer performance, seasoned NASS fans will be pumped to also see the return of 1Xtra's resident DnB maestro Crissy Criss. The youngest DJ to date to broadcast nationally on BBC Radio One, Crissy Criss will no doubt deliver an outrageous and energetic drum and bass mix.
Alternative lovers fear not as there is plenty of rock, punk and indie on the NASS menu with Funeral For A Friend, Decade, Random Hand and Reel Big Fish already announced for the 2014 line up. Joining these deafeningly loud and lively acts with massive riffs, crazy moshing and manic dancing will be: the Gallows, with their punk rock fury and aggressive sound; British rock band Blitz Kids, who promise one hell of a lively gig and hailing from LA and hardcore punk band The Bronx, a group that consistently pushes the boundaries. All playing the festival for the very first time, these acts, PLUS 80's hardcore and punk rock band Cerebral Ballzy, thrashing quartet Trash Talk, American indie rock band Versus and many more will be taking to the Rock Stage, absent for the last year but back with force for this July!
Additionally new to the NASS line up is five-piece Manchester band Sonic Boom Six whose electric mashup of ska, pop, grime, dubstep and metal sound, frantic live shows and love of good times will be right at home at the showground.
Music aside, NASS will once again present the cream of action sports competitions with a host of international skate and BMX athletes going head to head on the industry's biggest and best pro course park. Look out for Logan Martin (NASS '13 BMX champ), Greg Illingworth, Matt Priest, Tom Justice and more on the BMX circuit and battling it out for the £12.5K skate purse are Danny Leon (NASS '13 skate champ), Dannie Carlsen, Ben Grove, Denis Lynn with more confirmed and more to come!