First up and headlining the Cream arena will be a performance from 3 Are Legend. A name you may not have heard before but a trio of artists you most certainly will have, following an unexpected yet electrifying performance last year which went down in festival history, Dimitri Vegas, Steve Aoki & Like Mike have formed an all new supergroup and chosen Creamfields to unveil their new concept in the UK, expect this triple threat to raise the proverbial roof!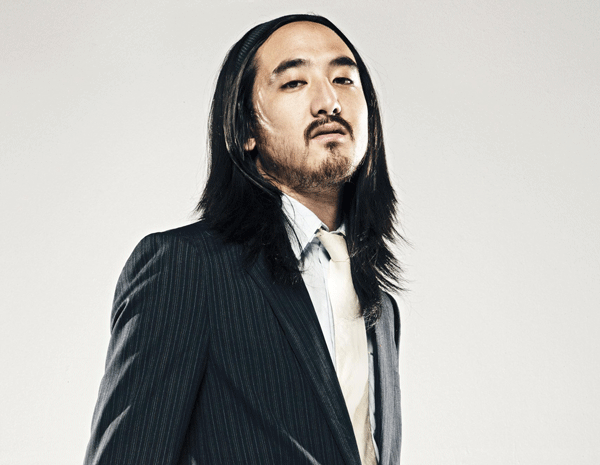 Joining them will be one of the world's most essential and influential DJ/Producers Sander van Doorn, Dutch based production upstarts Firebeatz, Bassjackers, Ummet Ozcan and Kryder.
Next up we have That Mixmag Thing this time returning audible so prepare to feel the bass, headlining will be a live performance from drum and bass innovator Sub Focus (Live), Ram Records founder Andy C, Friction feat. Linguistics, Matrix & Futurebound, My Nu Leng, Kove & North Base.
Snatch returns with House head honcho Riva Starr at its helm, joined by MJ Cole, special guest Technasia, Blonde and Strictly Underground DJ's,
Over in the Nation arena is Berlin DJ/Producer Thomas Gold, praised for his explosive live sets and faultless studio etiquette this strong addition to the Axtone clan will no doubt deliver an unmissable set, he'll be joined by the likes of Deniz Koyu, Special Guest and Spanish super-talent Danny Avila, Anton Powers, Thomas Tuft and Tim Owen.
Artists performing in Friday night's Hospitality arena include George Kafetzis, Rob Casson, Adam Cartwright, Sean Dougherty, Just Another Duo andRicochet Musica
The best just got better….
CREAMFIELDS UK 2014
FRIDAY 22nd AUGUST
Cream Arena
3 Are Legend (Dimitri Vegas, Steve Aoki & Like Mike)
Sander Van Doorn
Firebeatz
Bassjackers
Ummet Ozcan
Kryder
That Mixmag Thing
Sub Focus (Live)
Andy C
Friction feat. Linguistics
Matrix & Futurebound
My Nu Leng
Kove
North Base
Snatch Arena (Silent Disco)
Riva Starr
MJ Cole
Special Guest: Technasia
Blonde
Strictly Underground DJs
Nation (Silent Disco)
Thomas Gold
Deniz Koyu
Special Guest Danny Avila
Anton Powers
Thomas Tuft
Tim Owen
Cream Hospitality (Silent Disco)
George Kafetzis
Rob Casson
Adam Cartwright
Sean Dougherty
Just Another Duo
Ricochet Musica