The world renown Barcelona International Festival of Advanced Music and New Media Art otherwise known as Sonar add fifty new artists to its already amazing lineup.
These are the artists joining the Sónar 2014 line-up: CHIC feat. Nile Rodgers, Röyksopp & Robyn, DESPACIO (James Murphy + 2manydjs), Lykke Li, Neneh Cherry, James Murphy, 2manydjs, Boys Noize, Trentemøller, Loco Dice, Todd Terje, Kid Koala's Vinyl Vaudeville, Audion, Spoek Mathambo, DJ Snake, Four Tet DJ set, BFlecha, Dâm-Funk, Future Brown, Brodinski, Forest Swords, WhoMadeWho, 2020Vision presents Debukas, Paul Woolford and Ralph Lawson, FM Belfast, Kaytranada, Matthew Dear, Camo & Krooked, Machine Variation, Daniel Miller, Henry Saiz, Daito Manabe, Unsound presents Robert Piotrowicz and Oren Ambarchi with Sinfonietta Cracovia, Chris Madak aka Bee Mask, Hucci, Tarek Atoui, Roll The Dice, Sibot, Professor Angel Sound, Sinjin Hawke, Astroboyz, Koreless, T.Williams, Throwing Snow, Emufucka, Louis Baker, Trancemicsoul, Suzanne Kraft, De La Montagne, Leo Aldrey, Harald Björk, Rudi Zygadlo, Jolly Mare, and Love Cult.
Check here the complete list of artists confirmed so far
Sónar 2014 has finalised its main line-up with 50 new artists, headed by the legendary Chic, with Nile Rodgers at the helm. The festival will also present performances by several Nordic artists with their finger very much on the pulse, including Neneh Cherry, Lykke Li (both presenting new albums at Sónar), the Röyksopp + Robyn duo, Todd Terje and Trentemøller, as well as immersive digital experiences byAudion and Daito Manabe and visionary artists such as Dâm-Funk, Kid Koala, Forest Swords, Henry Saiz and Oren Ambarchi, who will be performing with Sinfonietta Cracovia in a joint collaboration between Sónar and Unsound Festival in Poland.
An unprecedented music listening experience: six hours playing vinyl, all three days of Sónar by Day
One of this year's highlights is DESPACIO powered by McIntosh, a new concept of a listening experience that brings together James Murphy (LCD Soundsystem / DFA) and 2manydjs to focus their finely honed skills on partygoers' experience through a meticulously chosen selection of music and spectacular-quality high-fidelity sound. On all three days of Sónar by Day, James Murphy and 2manydjs will be playing vinyl records from their own collections for six hours (from 3.30 pm to 9.30 pm) in a specially designed space featuring a circle of seven speaker stacks as part of a one-of-a-kind 50,000 W sound system. Since space is limited, admission will be on a first-come, first-served basis.
A live history of dance music
Chic and Nile Rogers need no introduction. Universally acclaimed as one of the greatest dance bands of all time, with such immortal hits as "Le Freak" and "Good Times", their popularity recently went through the roof when their leader, Nile Rodgers, worked on Daft Punk's new album—not to mention their interplanetary success with "Get Lucky" and collaborations with Disclosure and Tensnake. Their legendary Sonar 2006 concert was one of that year's highlights and this year's performance has all the signs of being equally stunning.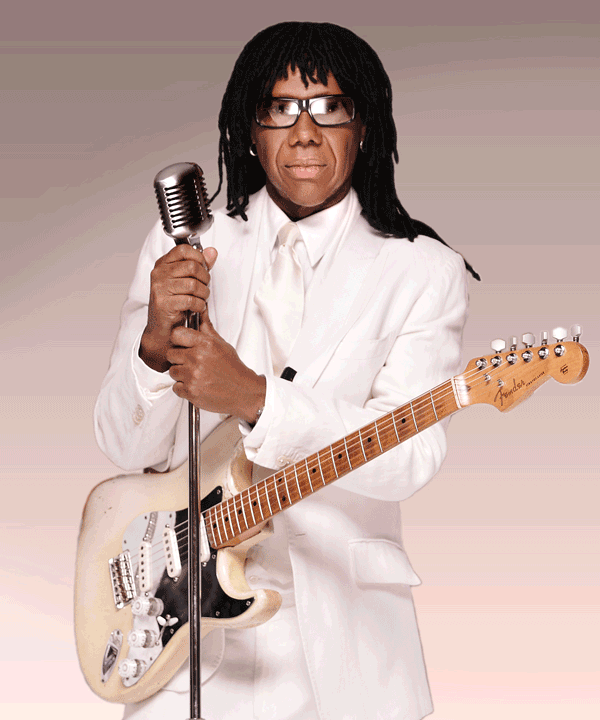 Nordic excellence
After the huge success of Sonar Reykjavik and Sonar Stockholm in February, the Nordic scene will continue its onward roll in Barcelona with the likes of Swedish Neneh Cherry (who's back with a new show and new album, produced by Four Tet, in collaboration with RocketNumberNine), Lykke Li (also presenting a new album) and Robyn, who's teamed up with Norwegian duo Röyksopp and also appears on a track on Neneh Cherry's album. Sonar will also be rolling out the red carpet for the Norwegian king of space disco Todd Terje (with a new LP coming out in April) and popular Danish musician Trentemøller, who'll be performing songs from his recent album "Lost" with a complete band of musicians on stage.
Immersive experiences and avant-garde sound
Always eager to keep up with the latest technological innovations in audiovisual creation and performance, Sonar will be presenting shows that are total immersive experiences, fashioned out of complex languages embracing art, sound and technology. One striking example will be Audion's performance, and highly acclaimed Japanese creative technologist Daito Manabe will give a live interactive concert combining video mapping and contemporary dance. In addition, US artist Matthew Dear will present his techno project with a powerful show designed by the creators of ISAM (Amon Tobin) in which an A-shaped mechanism responds to live audio impulses created by the artist.
Avant-garde languages are always at the fore at Sonar and this year is no exception. Forest Swords will be revealing their perfect fusion of atavistic dub, ancestral folk and filmic guitar lines in the spirit of Ennio Morricone. Taking risks and searching for new concepts are the aims of the new partnership between Sonar and Unsound Festival in Poland, which will take the shape of two concerts for music connoisseurs: Oren Ambarchi and Sinfonietta Cracovia's clash between synthetic and classic; and intense, microscopic electronica by Robert Piotrowicz, who regularly works with Kevin Drumm and Ambarchi himself.
Groove in their DNA
Funk and hip hop are in the DNA of three iconoclastic artists who will be at Sonar by Day: Kid Koala returns with a new show, Vinyl Vaudeville 2.0, which features turntable mischief and revamps classic genres of black music (funk, blues, jazz) in a contemporary cabaret format; Dâm-Funk will be bringing vintage synthesisers and drum machines to thrill partygoers with their sizzling retro-futurist boogie-funk; and Spoek Mathambo will be at the helm of Fantasma, a supergroup of South African musicians who fuse the country's house and psychedelic traditions into a powerful, vibrant sound.
Names from the Spanish scene
Sonar by Day welcomes two of the leading lights on the current Spanish scene. Madrid-based Henry Saizwill premiere a new live show in which he will play songs from his latest album on the Natura Sonoris label with a wide range of acoustic instruments. And Galician Belén Vidal, aka BFlecha, will do the same with some of the many gems on "Beta", an album that forges a new path for synth pop and electronic R&B sung in Spanish.