Aerosmith, one of America's greatest rock bands, will return to London for the first time in four years to bring mind-blowing power riffs mixed with glam-rock flair to Calling Festival. Blasting through an incredible catalogue, the US rockers will treat fans to an electrifying set including 'Cryin'', 'Crazy', 'I Don't Want To Miss A Thing', 'Dream On', 'Love In An Elevator', and 'Walk This Way', live in one of London's great parks on Saturday 28 June 2014.
Joe Perry commented: "Speaking for myself I've been so involved writing my autobiography I did not realize how long it had been since we have played across the big pond. It¹s been far too long since we have performed in the UK. We can¹t wait to bring back some of the classics as well as some of the new songs from Music from Another Dimension. We miss our UK fans. See you soon."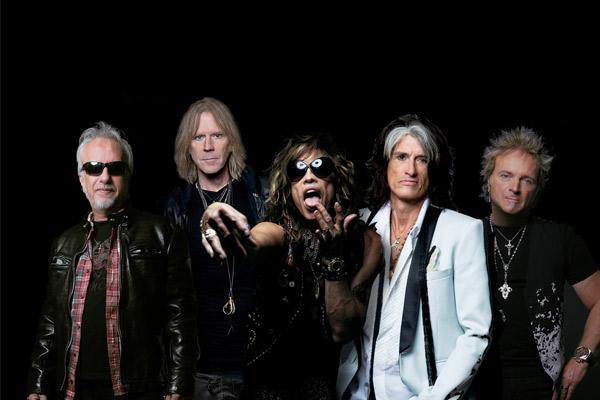 Brit rockers Thunder, Seattle hard rockers Walking Papers and guitar mastermind Joe Bonamassa are also confirmed for Calling Festival, taking to the stage on Saturday 28 June 2014.
Calling Festival has taken the established Hard Rock Calling festival and given it a fresh new twist at a brand new home. The festival, held at London's Clapham Common, will feature multiple stages with 20 of the hottest acts in rock and pop performing each day, some exciting surprises and amazing on site facilities including an array of food stalls, funfair and much more.
Live Nation's Vice President of Promotions, Toby Leighton-Pope, commented: "This year is one of the most exciting on record for the Calling Festival. We're looking forward to bringing the new look event to Clapham Common, one of London's premiere outdoor locations. And we're bringing one of America's most iconic bands to headline Saturday 28 June. There's still lots of announcements to come, including a big Sunday night headliner, and we're excited at what's in store."