Having 14 music stages, the award-winning Secret Garden Party now incredibly in its 12th year, offers a kaleidoscopic pick 'n' mix of music – from indie to dance, folk to reggae, party good- times to down-and-dirty rhythm 'n' blues – whatever the genre there's a tick-list for all. Celebrate the diversity of our current musical culture, hear the stars of tomorrow and dance 'til dawn, all in a beautiful lakeside location. Time to experience a lost weekend somewhere in Cambridgeshire…
The Secret Garden Party is pleased to announce a further line up of artists for 2014. New additions are as follows and more to be announced shortly:-
FOXES – MAYA JANE COLES
SUB FOCUS DJ SET + ID – MØ – KWABS
ROSIE LOWE – WOLF ALICE – YEARS AND YEARS – GORGON CITY
DENAI MOORE – BIPOLAR SUNSHINE – THE AMAZING SNAKEHEADS – KYLA LA GRANGE – LE GALAXIE – TELEMAN – SUPERFOOD – MATRIX & FUTUREBOUND – DAVID RODIGAN – TUNNG – ZERVAS & PEPPER – JACK GARRATT -MY NU LENG –KINDNAP KID – TOURIST – ULTERIOR MOTIVE – WOZ – THE MISPERS – MAUSI – PETE MOLINARI – FICKLE FRIENDS – BIG BOY BLOATER – DVWLX – COCO AND THE BUTTERFIELDS – BEECH – MARCUS BONFANTI – IMPERIAL LEISURE – THEY SAY JUMP – TANTZ – DANNI NICHOLLS -PLANETMAN & THE INTERNATIONALZ MY DARLING CLEMENTINE – GECKO – UZIMON – GHOULS – ALISON & THE EARTHQUAKES – JOHN CRAMPTON – THE DAMN JAMMAGE – DELANEY – BLUES BUSINESS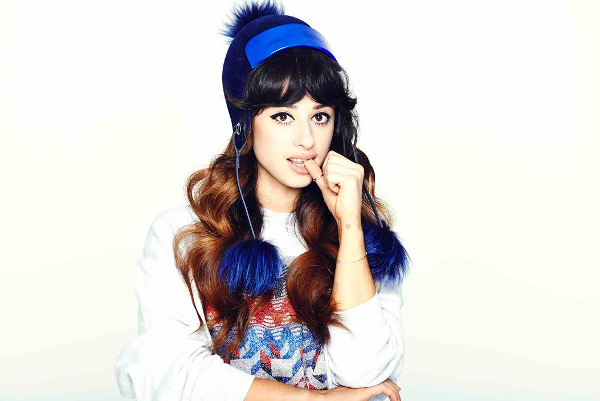 They will be joining, as previously announced:
LITTLE DRAGON – FAT FREDDY'S DROP
CLEAN BANDIT
MARTHA REEVES AND THE VANDELLAS – DEAP VALLY – MORCHEEBA – JAGWAR MA –
MAX RAABE AND PALAST ORCHESTRA – FAT WHITE FAMILY – DUB PISTOLS – SOUTHERN – CHAMPS – HONEYBLOOD – THE CORRESPONDENTS – BAT AND BALL – MT
As ever, we will still be holding back a bundle of secret performances to serve you at unexpected moments. Who can forget some of last year's; 'Latch' being performed live on the Pagoda last summer, Jarvis joining 2manydjs in the Black Cat bar or Disclosure on the Drop? So keep your ears pricked for any rustles in the hedgerow as the rumours could well be true!
Bathing Under The Stars
Everyone at a busy action-packed party weekend requires those valued moments of reflection and relaxation and this summer the Secret Garden Party is offering even more luxurious ways to spend that essential down time. Here is early news on how to pamper yourself…
Join Bathing under the Stars for an affordable & unforgettable hot tub & sauna experience. Spend two blissful hours recharging your party feet and soothing your soul. Enjoy some R&R alone or round up some friends (private group bookings available for 6-8 people) and enjoy the delights of these beautiful wood fired hot tubs and dry Finnish saunas – complete with refreshing cold showers (hot showers also available). The area comes with its very own private bar (free water & hot tub service included) and deck chairs so you truly can kick back and relax in style.
Soul Fire Restaurant Presents "Trattoria al Giardino"
For 2014, The Soul Fire Restaurant brings you fine dining with an Italian twist. Stone baked oven pizzas made in our own clay oven, antipasti to die for, and as for the gelato…? Bellissimo! Sourcing artisan products from Italy whose provenance we know and trust, we'll be using only the finest quality ingredients to create a truly gastronomic experience. Think long wooden tables, warm candlelight, proper cutlery, crockery, and of course glassware – it's all the luxury you'd expect from Soul Fire – with a vibe that can only be found in the Garden. We'll have an incredible handpicked wine list, so whether it's a crisp Soave or a full-bodied Chianti, grab some bruschetta and enjoy the view over the lake.
Of course, Soul Fire wouldn't be complete without the now legendary brunches. Known for the finest Eggs Benedict, Florentines and Royales, as well delicious healthy options, you'll also get killer Bloody Mary's and of course the signature Elderflower Champagne.
Tables for evening bookings are now available for 2 to 30 people.