Trentemøller, Diplo and FM Belfast added to the Sónar Reykjavík line-up
We're proud to announce the latest additions of artists to perform at Sónar Reykjavík 2014, February 13-15.
Since his storming DJ set Sónar Reykjavík earlier this year Trentemøller has released his third full length album, the critically acclaimed Lost, and a Live in Copenhagen compilation of some of his best works. The Danish electronic icon will be making a return to the festival in February, this time bringing his band and full live show experience to Reykjavik!
The line-up to Sónar Reykjavík car park stage, the underground dancefloor we'll set-up beneath the Harpa, is also getting bigger and better. Latest add-on of DJs to its programme being no other than worldwide star producer, DJ virtuoso, Mad Decent label boss and Major Lazer forerunner; Diplo.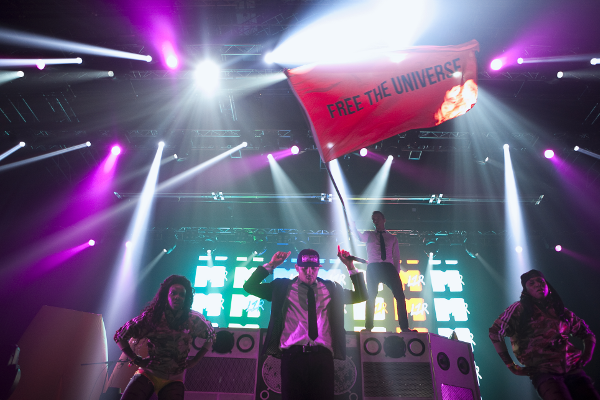 Iceland's friendliest band, FM Belfast, which among others includes Örvar Smáreyjarson Þóreyjarsonof Múm and has earned a reputation to be one of Iceland's most energetic live acts, will be performing at one of Harpa's main stages. So will President Bongo of GusGus and DJ Margeir, who, along with guests, come back to the festival with their arsenal of rotating musical mass as Gluteus Maximus.
Others from the vibrant local music scene now added to the bill include; Iceland's techno wizard Exos, the minimalistic yet intricate Tonik, local hip hop pioneer CELL7 and the debut the unique approach to composition of multi-instrumental musician Högni Egilsson making his live debut under his alias HE.
The final line-up will consist of more than 60 artist, bands and DJs, so there is more to come!
Sónar Reykjavík 2014 takes place at one of Europe's most unique concert venues; Harpa – with five different stages; Silfuberg, Norðurljós, Kaldalón, Flói and the underground car-park, which will quickly become a classic.