Totem Onelove Group, Hardware, Onelove, Nova, inthemix, Channel [V], Mixmag and Rdio are pleased to announce the highly anticipated Stereosonic lineup. Returning in 2013 as a two-day festival across the country, Stereosonic promises to create an experience that showcases the world's most illustrious musical talent on offer.

The two day showcase will be the first of its kind in Australia, on such a large scale, for an electronic festival. Fans will not be disappointed with the 2013 offering. No two acts will play both days of the festival, in one city, enabling a completely different entertainment experience for patrons each day.

Richie McNeill, Totem Onelove Managing Director, is thrilled with the lineup "For the first time ever in Australia, the world's biggest acts from all spectrums of the electronic world, will be playing at one festival, Stereosonic. This is a groundbreaking lineup supported by a spectacular festival environment".

The 2013 Stereosonic experience will be supported by world class production and staging, producing a festival that encourages patrons to immerse themselves in the Stereosonic world. The all encompassing event will illustrate why Stereosonic is Australia's award winning, leading electronic festival.

Bolstering Stereosonic's huge lineup will be leading international electronic brands: Full On Ferry, HARD, Hot Creations and UKF presenting stages that expose patrons to other leading electronic brands.

Organisers, have once again listened to patron feedback and have ensured that providing value for money is integral. Ticket prices will commence at $199.95 indicating the organiser's commitment to providing value for money to loyal Stereosonic patrons.

Ticketmaster will be providing an exclusive pre-sale for MyTicketmaster members commencing 9am, local Australian capital city time, Monday July 29th. General ticket sales will be available from 9am, patron's local capital city time, Thursday August 1st from Ticketmaster online, phone and stores. Tickets are expected to sell out quickly, with patrons advised to purchase tickets at their earliest convenience to avoid disappointment.

For more information regarding Stereosonic, please visit: http://www.stereosonic.com.au

2013 Lineup:
David Guetta Armin Van Buuren
Calvin Harris Axwell
Sebastian Ingrosso Above & Beyond
Empire of the Sun Afrojack
Boys Noize Alesso
Dog Blood Nero
Nicky Romero The Bloody Beetroots
Labrinth Bingo Players
Zedd W&W
Tommy Trash Krewella
ShockOne Maceo Plex
Ferry Corsten Andy C
Hot Natured Solomun
Showtek Gareth Emery
Robert Delong I AM LEGION
Jamie Jones TJR
Clockwork Mat Zo
Cajmere Stafford Brothers
Aly & Fila b2b John O'Callaghan Giuseppe Ottaviani
Flight Facilities Claude VonStroke
Will Sparks Doctor P
R.L Grime ƱZ
Lemaitre Fritz Kallbrenner
Infinity Ink MaRLo
Destructo Matrix & Futurebound
What So Not Justin Martin
Tritonal DJ Falcon
Lee Foss Tommie Sunshine
Jochen Miller Sunnery James & Ryan Marciano
B U R N S Heatbeat
Breach Drumsound & Basslinesmith
Andrew Rayel Hot Since '82
Djedjotronic Solarstone
Late Nite Tuff Guy Bryan Kearney
M4SONIC Nick Thayer
Feenixpawl Kaz James
Generik Acid Jacks

Arenas;
Full on Ferry
Hot Creations
Hard
UKF

Key Stereosonic Dates
SYDNEY
Saturday 30th November & Sunday 1st December
Sydney Showground

PERTH
Saturday 30th November & Sunday 1st December
Claremont Showground

ADELAIDE
Friday 6th December & Saturday 7th December
Adelaide Showground

MELBOURNE
Saturday 7th December & 8th December
Royal Melbourne Showgrounds
BRISBANE
Saturday 7th December & 8th December
RNA Showgrounds
Armin Van Buuren eagerly returns to perform for Australian fans for the first time since Stereosonic 2011. His amazing new album "Intense" continues to receive a huge response, with Australian fans embracing "This Is What It Feels Like" by propelling the track to the top of the charts in June and July. The ever vivacious DJ, David Guetta will bring the party to Stereosonic. Countless number 1 tracks, platinum albums, worldwide tours….the accolade list goes on for this defining DJ. Who doesn't know and love his legendary club night in Ibiza, F*ck Me I'm Famous? He continues to express such enthusiasm and energy within his sets that as a listener you can't help but become involved, as you join thousands of others singing along to some of dance music's biggest anthems.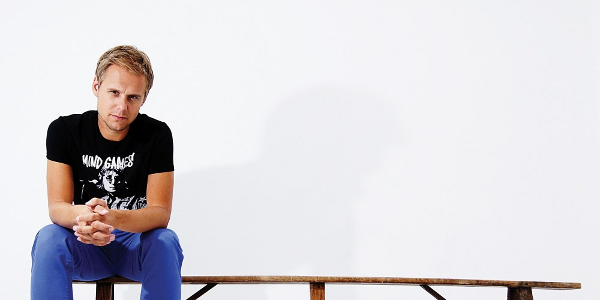 One of the most loved acts of Stereosonic 2012, Calvin Harris returns! With even more chart toppers, awards and touring success underneath his belt, anticipation is high. His iconic set of Stereosonic last year has been downloaded and streamed ten of thousands of times since, indicating his ability to deliver one hell of a good time.

Empire of the Sun make their Australian national festival debut for their chart topping album "Ice On The Dunes". Expect to experience one of the most defining performances you've ever witnessed. This all encompassing show will feature state of the art costume, set and performance design and a string of genre-defining hits from their albums that have taken the world by storm.

After a huge sold out, national tour, in February, Above and Beyond return for their first Stereosonic mainstage performance and a killer show to go with it. Australia loves them, we love them and you will too.

Appearing for the first time since their unbelievable performance as part of Swedish House Mafia earlier this year, are Axwell and Sebastian Ingrosso. Both artists, since One Last Tour have produced chart topping tracks. Expect Axwell's "Centre of the Universe" and Sebastian Ingrosso's "Reload" to pump loudly across the festival grounds with tens of thousands of people to bear witness to their individual performances.

Stepping foot on Australian soil for the first time since Creamfields 2012, Alesso will be bringing his A game to the stage. His first track of 2013 " If I Lose Myself " (Alesso vs One Republic) has been a standou release this year, with his upcoming track with fellow Stereosonic artist, Calvin Harris & Hurts sure to be a hit. Expect pure epicness from Alesso's performance.

What would be a Stereosonic without Afrojack? He returns to rock the socks off Stereosonic patrons and will showcase tracks off his new album, due later this year. Expect his signature sound and on-stage antics to be a highlight!

As electronic music has exploded across the globe in the last few years so too has the emergence of acts redefining genres. Arguably four of the biggest emerging acts in the last two years to do this are " I Could Be The One" chart topper, Nicky Romero, "Clarity" virtuoso, Zedd, the Chicago trio that loves to "Play Hard", Krewella and "Easy" chart topper Mat Zo.These distinctive acts are taking a fresh approach to their genres and encourage fans to be part of their rise to the top.

Established artists that continue to find new fans thanks to their impressive thirst to remain groundbreaking are Bingo Players, who are ready to make the crowd rattle, The Bloody Beetroots, who will showcase a new show and tracks off their new album and iconic music legend, Tommie Sunshine, who always delivers one hell of a good time.

Bringing the cool will be a juggernaut of artists. Leading the charge of the hip acts will be the debut performance at Stereosonic of Boys Noize. With the "Go Hard" EP highlighting the diversity of the Boys Noize sound, expect to be taken on a roller coaster ride with this performance. Boys Noize will also be hitting the stage in another reincarnation; as Dog Blood. The Skrillex and Boys Noize hybrid act has quickly gained a reputation of knocking the wind out of everyone with their wild sets. Their first track " Next Order" has been dropped in sets across the world and induces the listener to move move move! If their Coachella set is anything to go by, expect the very best for their debut Australian performance…Awesomeness!

Taking the cool factor to the next level will be lead by the HARD LA and Holy Ship! head honcho, Destructo, heralding the HARD stage. Expect downtown LA cool with plenty of suaveness thrown in . Cool kidsClockwork, of the summer anthem, "BBBS", R.L Grime of the upcoming highly anticipated, "High Beams" EP, young guns, What So Not and Euro darling, Djedtronic will deliver performances that will make you sweat, get wild and be uninhibited. Be prepared!
Expected to become an unofficial anthem of Stereosonic, is "Global Concepts" , the tongue in cheek track by up and coming Robert DeLong. Blatantly asking you " Did I Make You F*ing Dance?" , Robert's debut performance at Stereosonic is highly anticipated. Joining him with be another breakout artist of the last 12 months, Norwegian disco synth pop artists, Lemaitre. Their Relativity 3 EP reached #12 in the Australian iTunes charts and their tracks continue to receive huge airplay across the globe. Be prepared for huge debut performance from both of these artists.

#trancefamily will be in for an unbelievable time with all colours of the trance sound being represented in this blockbuster line up. W&W lead the charge, with a huge 12 months behind them. They've released chart topping tracks including, "Thunder", "Lift Off" , a collaboration with Armin van Buuren, "D# Fat" and #1 collab "The Code". Expect a performance that stops the crowd in its tracks.

Gareth Emery, the genre blending heavyweight, will make his debut performance on the Stereosonic stage. With the release of his latest track, " Meet Her In Miami" following the success of previous hit tracks, "Tokyo" and the #1 voted ASOT trance track of 2012 "Concrete Angel" , expect Gareth to leave nothing unexplored during his Stereosonic tour.

An act to continually redefine his onstage presence, Giuseppe Ottaviani will present his live show to Stereosonic fans. His latest album release, "Magenta" has been described as "…encapsulating the true essence of trance" , an ethos that this Italian clearly projects on stage. Another iconic artist that fans will be thrilled to see perform will be "pure trance" advocate Solarstone, who has enjoyed massive beatport success with his releases that remain true to the pure sounds of trance.
Further substantiating the trance contingency will be wunderkinds, Heatbeat, with their signature sound, and up and coming Irish artist, Bryan Kearney. These artists will make sure fans get their dose of the faster, darker, more driving side of this genre.
But that's not the last of it! Ferry Corsten will be presenting his very own FULL ON arena. Lead by Ferry himself, fans will experience 15 minute back to back sets with Ferry and all of his guests on stage. Expect a huge performance from Dutch duo, Showtek, who continue to push the boundaries of their sound to incredible new heights. The FULL ON arena will also showcase an impressive Australian first and Stereosonic exclusive; backtoback sets from two of trance's most elite acts, top 100 DJ act Aly & Fila and Subculture label owner, John O'Callaghan. Armada young gun and the highly anticipated "modern day Mozart" , Andrew Rayel will round out the FULL ON arena with Tritonal and Jochen Miller.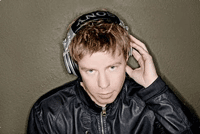 Exemplifying the epic vibe Stereosonic is known for are two exceptional house acts, Tommy Trash and Sunnery James & Ryan Marciano. Tommy's phenomenal high energy performance at last year's event went down in the history books as one of the best moments of the festival. Expect to hear his latest track with fellow Stereosonic artist, Sebastian Ingrosso, "Reload" , blasted throughout the festival arena. This vibe will also be championed by Sunnery James & Ryan Marciano. Self proclaimed as "…the world's most energetic house DJ duo", they will make their debut performance at Stereosonic.
Just as you'll be regaining your breath you'll need to catch two of the UK's standout acts of the last 12 months, Labrinth and Nero. Both artists have had huge releases, resulting in awards and accolades aplenty. Labrinth , the crossover bass master's debut release " Electronic Earth" featured the Brit Award nominated single " "Beneath Your Beautiful" with Emeli Sandé. Whilst Nero's defining EP " Won't You (Be There)" featured in Zane Lowe's Top 100 Hottest Records of 2012.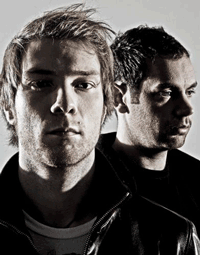 Taking reverberation to the next level will be the debut of the UKF Arena. The eclectic mix of bass acts to perform in this huge arena include Matrix & Futurebound, Doctor P, Andy C, Noisia & Foreign Beggars presented, I AM LEGION, ƱZ and Drumsound & Bassline Smith. The huge presence of these acts is exemplified with all of them making debut performances at Stereosonic.
Matrix & Futurebound's huge track, " Magnetic Eyes" hit the top of the D&B charts and found huge support by other bass acts. Doctor P's will deliver a performance that quakes with bass and banging drums.Noisia & Foreign Beggars present , for the first time in the Southern Hemisphere, I AM LEGION, a new concept that has been five years in the making. The highly anticipated collaboration will officially release their first single, "Make This Move" later this month, with a debut album slated for release in September.
Drumsound and Bassline Smith and ƱZ round out the huge DnB presence with both acts touring heavily this year, ensuring they'll be ready to kick it to Stereosonic bass lovers.

Cult record label, Hot Creations, is presenting an arena that encourages frivolous fun. Leading this vibe will be newly formed live act, Hot Natured. Born out of a deep love for disco and soul expect the Hot Natured live show to create a steamy vibe. Increasing the tempo will be individual performances from label bosses, Lee Foss and Jamie Jones, 90's Chicago House legend, Cajmere , soulful funk house hybrid,Infinity Ink and deep house up rising star, BrEACh. Delivering on the promise of the coolest and freshest acts ever, the Hot Creations stage will become steamy.

Lovers of all sounds deep can explore their love of the sound further with an unprecedented experience with thumping beats expected from Maceo Plex, Solomun, Claude VonStroke, Justin Martin , Fritz Kalbrennar, TJR , Hot Since 82 and up and comer B U R N S. Between these iconic artist sets and the fresh sounds of the next generation fans will be taken on a journey from the heady days of techno to the current resurging sound. Be warned, you may not ever leave the techno arena!

And of course who can forget our leading Australian artists making waves across the world! ShockOne's #1 album "Universus " has made a huge impression across the globe with its fresh sound. Exemplifying how strong Australia's bass scene is at the moment, Nick Thayer's EP, "World's Collide" reached #7 in the Beatport charts. Expect big sets from these two artists .

Bolstering the Australian contingency will be house boys, The Stafford Brothers. Their ability to bring the party will ensure that no one will be left standing still. When you think you'll have time to give your dancing shoes a break, Australian favourites Feenixpawl and Kaz James will be there to take the dance floor vibe to the next level
After another huge year including a non-stop touring schedule that found this much loved trance artist performing at ASOT and holding his own alongside fellow Stereosonic artists Armin Van Buuren and Above & Beyond, MaRLo returns for another highly anticipated performance at Stereosonic. Expect to do the "Boom" dance , when his killer tune is spun. Put your hands in air, move side to side and follow MaRLo's moves! With thousands of other fans joining you, we guarantee this will be a defining performance of Stereosonic.

Championing the Melbourne Sound will be the leader himself, Will Sparks. This young artists touring schedule has ensured he is well versed and ready to make his Stereosonic debut. Another young driving force within the Australian scene, M4SONIC, will be making his first national appearance. Expect big things from this young gun, considering his first official release was a remix of fellow Stereosonic artist, Empire Of The Sun, one of only four artists to be chosen the world over.

Disco darlings, Flight Facilities, will deliver a performance full of their iconic anthems, that will leave you craving more. They've had a huge few years that has found them receiving airplay on the world's biggest stations and touring the coolest clubs.

Acid Jacks and Generik, as fans who know and love them will know, will deliver thumping sets full of cool. The diverse Australian lineup exemplifies the talent we're producing on home soil with the world's audience embracing them on a level never seen before.