2013 has been an unprecedented year for GlobalGathering with a bigger, better and bassier lineup of world-class artists, production concepts and more tickets sold than ever before!
This year at Global we've overhauled the site at Long Marston Airfield to create the ultimate immersive EDM experience. 2013 sees the unveiling of an all new Main Stage arena stripped down and supped up by production supremos 250K. With one of the biggest Main Stage line-up's at any UK festival this summer including performances from Plan B, Example, Nero, Disclosure, Annie Mac, Katy B, Rudimental, Netsky and Modestep this is sure to be a truly unforgettable experience for all our GlobalGatherers.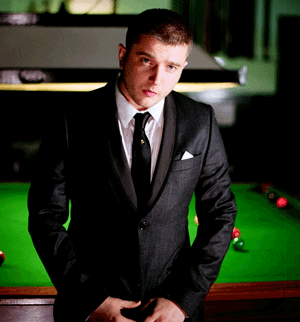 In true GlobalGathering style we didn't stop there and we've commissioned three further 250K arena overhauls including our brand new Global Freight Depot, soon to be the warehouse style home of both the Toolroom and Born Electric stage across the weekend. This year on Friday 26th July the Born Electric arena will host a stellar roster of acts including James Zabiela, Eats Everything, Dusky, George Fitzgerald, Spectrasoul and Pedestrian. The Global Freight Depot will then transform into our Toolroom 10 arena featuring Mark Knight, MK, Doorly, Mihalis Safaras, Rene Amesz, Prok & Fitch, Filthy Rich and Matt Small Wood. Click here for more info.
If that wasn't enough, team Global have uncovered an exciting new stage addition: The Bunker. Our secluded, subterranean space long forgotten and unseen arena hidden in the depths of Long Marston Airfield. The never-before-seen arena, The Bunker, will be christened by an incredible mix of up-and-coming, fresh new talent including Last Night In Paris, Dubvision, Alex Niggemann, Tripmastaz, Kidnap Kid, Ozzie, Etherwood, Hauswerks, Stooki Sound, Knox Brown and so many more across the weekend.
This year Long Marston is primed for a very special arrival. The UK debut of the Godskitchen Fusion Cube. Never before unveiled on British soil the Fusion Cube is an awe-inspiring aural feast dripping with over 130 lighting fixtures, 460 metres of LED strips and 150M2 of LED screens. Not to mention sets from Dash Berlin, Markus Schulz, Ferry Corsten, John O'Callaghan, Orjan Nilsen, Aly & Fila, Cosmic Gate, Richard Durand, Simon Patterson, Tenishia, many, many more and last but not least, special guests Infected Mushroom and Paul Oakenfold.
Not only is GlobalGathering bringing some of the most cutting edge music arenas to site in 2013, we're also providing some great new chill out areas for some much needed downtime between dancing. We're delighted to announce the Container Compound: with the perfect place to grab a drink, refuel, meet up with friends and recharge for more raving. Click here for a sneaky peak.
These unprecedented production innovations will come together to create an awe inspiring atmosphere comfirming GlobalGathering's place as the UK's Best Dance Event. Don't say we didn't warn ya!