Voted 'Best Festival' at the NME Awards, this year's Reading & Leeds Festivals are officially set to be better than ever! Reading & Leeds guarantee special performances, huge headliners and rising stars and are the only place to spend the August Bank Holiday weekend with friends this summer.
With exclusive UK festival performances from headliners Green Day, Eminem and Biffy Clyro, plus exclusive appearances from Fall Out Boy, System of A Down, Deftones, Skrillex and more, Reading & Leeds can now announce over 30 more names for the Festivals.
NEW NAMES FOR THE MAIN STAGE:
READING FRIDAY 23RD / LEEDS SATURDAY 24TH
The Pretty Reckless are fronted by lead singer Taylor Momsen who brings equal measures of seething rage and tempered vulnerability to this New York band's sound. They have been steadily garnering critical acclaim, have supported Marilyn Manson and Evanescence and are a welcome addition to the Main Stage bill.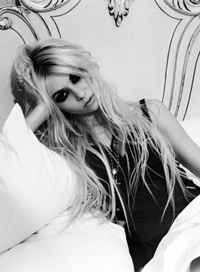 READING SUNDAY 25TH / LEEDS FRIDAY 23RD
Four-piece Bedford alternative rock band, and iTunes' 'Best New Rock Artist' of 2012, Don Broco bring their infamously raucous rough-edged riffs to the Main Stage. The band have been gaining momentum in the mainstream as a rock band to watch, and continuing on from their success at Radio 1 they are making a mark on the British rock scene and beyond. Following their thrilling Festival Republic Stage performance at Reading & Leeds last year, they step up to Main Stage for what will no doubt be an insane performance.
NME/RADIO 1 LINE-UP GROWS WITH NEW ADDITIONS
READING FRIDAY 23RD / LEEDS SATURDAY 24TH
Night Engine's take on glam anthems has drawn comparisons to dance-era Bowie, INXS, Kane Gang and Power Station, and indeed they do sound vintage, but this London four-piece bring an infectious modernity to proceedings making them one of the most talked about bands of the past six months.
READING SATURDAY 24TH / LEEDS SUNDAY 25TH
Darwin Deez is to bring his brilliantly entertaining live show to Reading & Leeds' NME/Radio stage in support of his new album, 'Songs For Imaginative People'. Don't miss your chance to witness a rare insight into everything an indie pop star should be.
Also joining will be alternative rock band from Norfolk Deaf Havana, renowned for their soaring melodies and candid lyrics. The band's success continues to grow and with their highly anticipated new album 'Old Souls' due out in September this year, be sure to catch them before they get even bigger.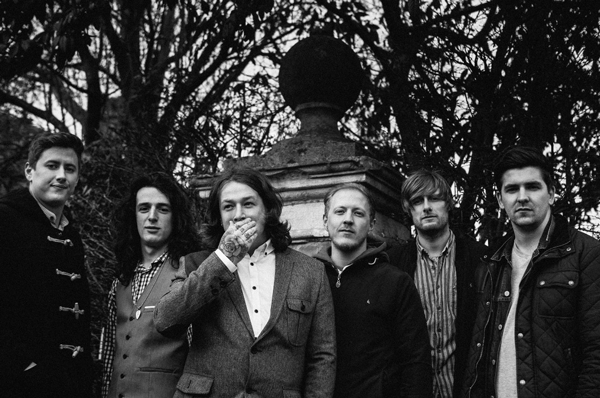 READING SUNDAY 25TH / LEEDS FRIDAY 23RD
Irish folk band Villagers will be bringing their icy melodies and eerie synth-laden indie-folk to Reading & Leeds this year. Since their debut album was shortlisted for a 'Mercury Music Prize' in 2010, they have been gaining momentum and their most recent album, 'Awayland', released earlier in the year is a thrilling follow-up.
Californian surf-rockers Wavves are bona fide staples on the rock scene thanks to the critical success of their self-titled debut album, which whetted the appetites of critics and fans alike. They have since gone on to play sell-out shows and collaborate with artists such as Big Boi, all the while building on their thrilling live-show energy.
BBC RADIO 1 DANCE STAGE EXPANDS

READING FRIDAY 23RD / LEEDS SATURDAY 24TH
Alvin Risk is signed to Skrillex's OWSLA label and is rapidly gaining notoriety for his dark and aggressive dubstep. Slow beats build into grimey climaxes with stadium sized, ethereal choruses, just what you'd expect from Skrillex's protégé.
READING SATURDAY 24TH / LEEDS SUNDAY 25TH
London four-piece Post War Years bring their brand of polished synth-pop to the expanded three day Dance Stage. With comparisons to both New Order and LCD Soundsystem, Post War Years offer up a fresh take on dance music simultaneously referencing the past, whilst pushing boundaries.
READING SUNDAY 25TH / LEEDS FRIDAY 23RD
Electronic music duo Alexander Odden & Michael Parsberg AKA Pegboard Nerds are best known for their evenly spaced electronica with plenty of synths. The overall melodic and bassy effect makes them key players in the EDM scene and Reading & Leeds welcome them to the Dance Stage.
MANY MORE BANDS FOR THE LOCK UP/ROCK STAGE
READING FRIDAY 23RD / LEEDS SATURDAY 24TH
Hardcore connoisseurs Feed The Rhino will be playing the best of their rough, riff-heavy emphatic hardcore stylings for die-hard fans. The five-piece have been acclaimed by the likes of Metal Hammer and Kerrang! and are sure to raise the roof this summer.
Also on the Lock Up Stage is the Canadian four-piece The Creepshow who use horror films as a point of reference for much of their music, which is sure to thrill any slasher fanatics in the crowd. The band are notorious for their frenetically paced, high-energy shows, and will have the crowd singing along in unison.
Rising talent Rat Attack will be thrilling festival goers with their pop-punk indie stylings. The Exeter-based band have been championed by Radio 1's Zane Lowe and a slew of underground music blogs.
Already established in the hardcore scene, British band Palm Reader offer up some of the best of the genre. Known for their punchy riffs and killer percussion teamed with emotive vocals, you can expect lots of power, energy and undoubtedly a spot of moshing.
Brighton-based band Gnarwolves have been gaining plaudits recently for their contagiously energetic performances. A huge summer awaits them, all topped off with their set on the Lock Up Stage.
READING SATURDAY 24TH / LEEDS SUNDAY 25TH
Manchester based five-piece Sonic Boom Six (SB6) expertly deliver politically motivated narratives about social justice and activism, combined with an eclectic blend of musical influences. From ska and reggae to punk and dubstep, they return to whip Reading & Leeds into a frenzy.
Rising punk band Off With Their Heads are known for their electrifyingly mid-tempo pop teamed with supersonically paced punk. The band's most recent single 'Epitaph' has been gaining heat on underground rock blogs and their performance at Reading & Leeds is sure to put them on the map.
Guitarist, songwriter and singer Chuck Ragan has had an impressive career which has seen him release a live album, three solo albums and head up punk rock band Hot Water Music. He has since gone on to write a book and tour across Europe with his evolved folk-rock sound, and he will be bringing his array of musical experience to the Lock Up Stage this summer.
Ahead of their European summer tour, Anti Vigilante will be gracing the Lock Up Stage. Influenced heavily by ska, they merge hardcore sounds with saxophones and intensely heartfelt lyrics. Their tracks have been championed by the likes of Radio 1's Mike Davies and they've played in the iconic Maida Vale studios, a variety of independent rock festivals, and now play the big ones!
Four-piece punk rockers Sharks are best known for their uncompromising brand of blue-collar punk, packed with songs focusing on rebellion and resistance. Influenced by The Clash, these boys from Leamington Spa are serving up the best in modern rock n' roll and their show is sure to be a real treat.
Great Cynics are fresh from being touted as a one to watch at Brighton's Great Escape festival, and performing a live session for Mike Davies' Radio 1 Punk Show. With notes of folk, grunge and punk in their musical offerings, they are sure to offer something for everyone.
READING SUNDAY 25TH / LEEDS FRIDAY 23RD
Legendary industrial-rock band Filter have spent 20 years contributing to the rock arsenal. From songs about Kurt Cobain, Tomb Raider, and Smashing Pumpkins, they write about contemporary culture, and their albums document the mood of modern youth over the past two decades.
Pioneers of the 'djent' genre, which refers to a dense, complex and very hardcore strain of heavy music, Hacktivist are nothing if not innovators. The five-piece incorporate pounding quick-fire grime-inspired rhymes over thunderous riffs, which makes for a unique sound that has earned them accolades from rock critics and fans alike. Check them out on the Rock Stage and make up your own mind.
Three-piece rock band The Virginmarys are adept at touring, with a career which has seen them support the likes of Skunk Anansie, Slash, Feeder and We Are Scientists. They promise an electrifying live performance this year as they turn up the amps and the energy.
American rock trio Beware Of Darkness take their inspiration from the likes of Led Zeppelin and the Black Keys and have supported huge bands including The Deftones since they formed in 2010. Their brooding rock songs from debut album 'Orthodox' will be captivating audiences this summer on The Lock Up Stage.
Portland based band Hawk Eyes cite a range of influences from garage rock and post punk to Brit-pop, all of which can all be heard in their music. With a thrilling live show, make sure you catch them on the Rock Stage as they ascend to the realms of the mainstream.
FESTIVAL REPUBLIC STAGE WELCOMES NEW NAMES

READING FRIDAY 23RD / LEEDS SATURDAY 24TH
LA based four-piece Papa are identified by big, raucous sounds that whip listeners into a frenzy. Their charismatic charm and catchy hooks will ensure a legion of fans at their feet at the Festival Republic Stage.
Also joining the bill are Charlie Boyer And The Voyeurs with their intoxicating blend of grinding guitars, rolling organs and frantic energy. The English five-piece are influenced by the music of 70's New York, straddling avant-garde rock 'n' roll and big, sing-a-long tracks, this band is not to be missed.
READING SATURDAY 24TH / LEEDS SUNDAY 25TH
Influenced by Arthouse cinema and post punk, Savages have had a phenomenal year and show no intention of slowing down. Starting it with a nomination for the BBC 'Sound of 2013' poll, they have been widely regarded as one of the most thrilling live acts around by critics, thanks to their incredible energy and emotion on stage.
Formerly known as Dive, critics' favourite DIIV are a New York based indie rock band who have a slew of accolades behind them. Their album 'Oshin' released last year featured on Pitchfork's 'Top 50 Albums Of 2012' and their unique sonic influences include a mix of world music, krautrock and indie.
One foot in electro and one foot in folk, Dan Croll is adept at making catchy tunes supported by the likes of Radio 1 and BBC Radio 6 Music. Dan and his band join the Festival Republic Stage this year. Enjoy.
Alternative pop rockers Sons & Lovers are known for their catchy guitar melodies and strong lyrical stature. They will be bringing their gentle indie stylings to Reading & Leeds this year.
READING SUNDAY 25TH / LEEDS FRIDAY 23RD
Critically acclaimed electronic music duo Mount Kimbie have made some of the most progressive electronic music over the last few years, and have featured in countless 'Best Of' lists. Their beautiful blend of ambient beats and well-produced instrumentalism has earned them the status as some of the best in the game, and they are sure to thrill the Festival Republic Stage audiences this year.
Frankie & The Heartstrings are back with the follow-up album 'The Days Run Away' to the much-loved 2008 debut 'Hunger'. Bernard Butler is the producer this time around, and you can certainly feel his presence on the record. Always great live, it's a welcome return for Sunderland's finest.
Musical pairing In The Valley Below will be delivering hushed swirls of male and female vocals forged with dark tales of brooding riddles and romance. The band have received acclaim from NME and MTV, and this show should push them to the next level.
Also joining are Leeds rock 'n' rollers China Rats who have clearly been inspired by classic British rock and guitar bands. After being championed by Radio 1's Huw Stevens and BBC 6 Music's Tom Robinson, the band are paying homage to the 90's indie scene while adding dimensions that make the sound their own.
Australian four-piece San Cisco offer up their brash and uncompromising indie to the festival this year. After steadily receiving acclaim from the likes of Radio 1, NME and a wealth of indie blogs, the boys from down under walk the line between soft rock and indie-pop and are sure to live up to the hype.
NEW CONFIRMATIONS FOR THE BBC RADIO 1XTRA STAGE

READING FRIDAY 23RD / LEEDS SATURDAY 24TH
British rapper Itch brings his blend of UK rap and rock riffs to the BBC Radio 1Xtra Stage this year. His angry and brash foray into the worlds of rock, rapping and social justice create a powerful performance that you won't forget in a hurry.
READING SATURDAY 24TH / LEEDS SUNDAY 25TH
Championed by Zane Lowe Chicago based Chance The Rapper has spent the last few years injecting a sense of freshness into the rap world with his thrilling take on hip-hop instrumentals, beats, and bars. His second mixtape 'Acid Rap' features heavy-hitters including Action Bronson, Black Hippy's Ab-Soul and childish Gambino. Chance The Rapper has recently served up some unforgettable performances and is definitely one to watch at Reading & Leeds.