The Beat-Herder Festival is delighted to announce its final acts for 2013, including Saturday night headliners and Portuguese party starters Buraka Som Sistema with their inimitable brand of African kuduro infused beats, and Chic featuring Nile Rodgers, who are newly confirmed alongside previously announced headliners Groove Armada and Jimmy Cliff. Undisputed godfathers of disco, Chic have been making waves this year thanks to Nile Rogers' involvement in one of the most anticipated releases of the year, Daft Punk's Random Access Memories. True pioneers of the disco sound, and one of the most influential bands to emerge from and continually endure the last four decades, they are certain to deliver an incendiary live set packed full of classics such as Le Freak, Good Times, Everybody Dance and I Want Your Love.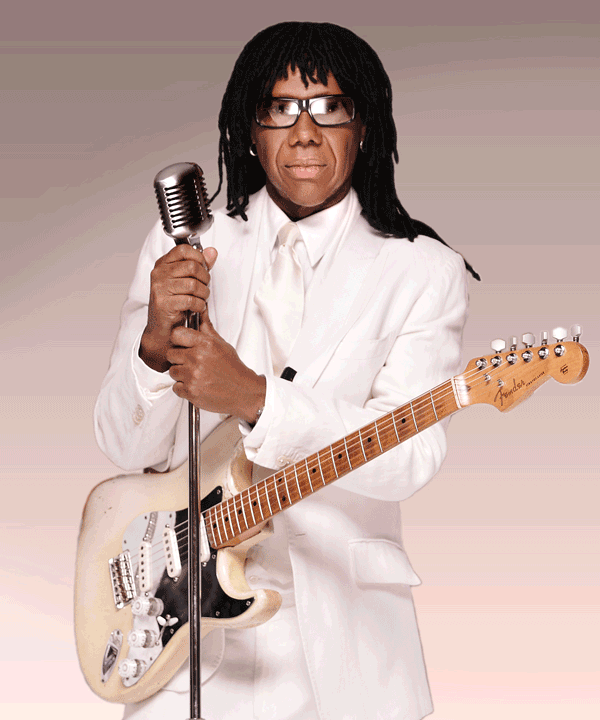 Joining them will be Moda collective head honcho Tom Starr, French five-piece and Bella Union/Cooperative signings Concrete Knives, whose charming and exuberant indie-pop tunes are perfect for the summer, local York electro-sixpiece Grinny Grandad, world champion beatboxer THePETEBOX, Cardiff based electro-punk band Sicknote, and Belgian DJ/producer duo Mumbai Science, whose tracks such as Ancova and Gold have been played the world over by the likes of Erol Alkan, Boys Noize, Tiga and 2 Many DJs.
What to expect for 2013:
Built entirely and lovingly by hand over 12 months, Beat-herder is quite literally a world like no other. Nestled in a beautiful valley in the heart of Lancashire, the site encompasses rolling hills, stone circles, fire pits, a network of secret underground tunnels accessed through telephone boxes, a working men's club (complete with a troupe of Bette Lynch esque 'ladies'), 10 feet high wicker foxes, giant lizards made from hollowed out old fighter planes and dozens of stages and soundsystems – some where you least expect them.
At the heart of the site lies a copse known as the Toil Trees, inside which all manner of surprises and curiosities await. Winding through the trees is a built-to-scale, fully functioning Victorian Street housing a sweetshop, a record shop, an Irish pub, the Hotel California saloon bar and a 50 X 30 ft solid wood parish church complete with pews and altar, whose regular services are less about prayer and repentance and more about good times, disco and debauchery.
Venture deeper into the woods, past the vintage car converted into a DJ booth where anyone is welcome to come and spin vinyl, and the trees open up into a magical woodland clearing in which an impressive tulip lipped stage sits, and where DJs play day and night.
By building everything from the sign posts to the bars from scratch, incredible care is taken and an unrivalled attention to detail is paid, creating a true alternate reality where 'beats and barminess' are the only order of the day, for three blissful days. And with the Beat-Herder team having been plotting and scheming throughout the winter, watch this space for more details on two new areas and many more spectacular surprises to come.
Previously announced names:
GROOVE ARMADA DJ SET / BOOKA SHADE LIVE / JIMMY CLIFF / NORMAN JAY MBE / FEED ME DJ SET / JAGUAR SKILLS / KISSY SELL OUT / STANTON WARRIORS / MISTAJAM / RONI SIZE AND DYNAMITE MC / SHACKLETON LIVE / BANCO DE GAIA LIVE + DJ SET / CLEAN BANDIT / KORMAC'S BIG BAND / MR SCRUFF / GENTLEMAN'S DUB CLUB / BONDAX / TEMPLES / TO KILL A KING / SKINNY LISTER / FEATURECAST / PUBLIC SERVICE BROADCASTING / DUB PISTOLS DJ SET
SLAMBOREE / PRINCE FATTY FT. THE HORSEMAN / SHARAM JEY / THE OTHER TRIBE / ROOSEVELT / TOY / EDU IMBERNON / JUSTIN ROBERTSON / ELITE FORCE / JON CARTER / UTAH SAINTS / RENNIE PILGREM / SUNS OF ARQA / SHEPDOG / MR BENN / DAN CROLL / JOE DRISCOLL & SEKOU KOUYATE / CUT LA ROC / ONLY JOE / BARRY ASHWORTH / BEANS ON TOAST
IDJUT BOYS / DIZRAELI & THE SMALL GODS / DUB MAFIA / FREEFALL COLLECTIVE / PAUL TAYLOR / D.A.V.E. THE DRUMMER / EDDY TEMPLE MORRIS / JOSH WAVE / DOCTOR & THE MEDICS / KRYSKO / THE SQUATTERS / RANDOM HAND / LOW DOWN & DIRTY DJS / THE INEXPLICABLES / EXTRA LOVE / CAZAL / GIDEON CONN / USHTI BABA / SOUND ASSEMBLEY / THE DARLINGTONS / FORMBY IN DA CLUB / THE SQUIRE OF GOTHOS / DANKLE
OLIVIA FERN / DOHNUT / KARL ROSCOE / BISCUITHEAD & THE BISCUIT BADGERS / WOLFIE RAZMATAZZ / TOM JARVIS / BANE / PAUL THORNTON / CHRIS HOLT / THE 59ERS / TICKER LE PUNK / UNDERGROUND ROOTS FT. DAN MAN & BONGO CHILLI / 1ST AIDE / JOHNNY CLASH / AXIS SOUNDSYSTEM / DUB SMUGGLERS / LA LA AND THE BOO YA / TOM JARVIS / STACEY COHEN / LEWIS GARLAND / NATHAN BALL / CLAYTON BLIZZARD / THE YUYA
BENTLEY RHYTHM ACE DJ SET / CAPTAIN HOTKNIVES / RUSS CUBAN / MONSTER CEILDH BAND / MOOQEE / VELVET STREAM / GEORGE EZRA / TOO MANY T'S / CLUB SMITH / EXTRA CIRRICULAR / TONI JARVIS / THE LANCASHIRE HOTPOTS ACOUSTIC CONQUISTADOR / DUTTY MOONSHINE / EDDIE EARTHQUAKE & THE TREMORS / THE RESONATORS
WOLFIE ELECTROSWING / RUM JIG / ED STONES & THE BD3 / FOXES FAUX / CORPORATE TRAMPS / JAMES KELLY / AGE OF GLASS / ANDY CAPS FUNKY DISCO / FIRE BENEATH THE SEA / PEPPER JAM / EMMOTT & THE FOLKESTRA BUNTY / SILVER TORTOISE / HANG PROJECT / KALIKA / THE WONDERFUL SOUND OF THE CINEMA ORGAN / RIDERS IN THE SKA / STEE BOWDEN / KING SUMMAT / WAKA / RED TIN DAVE / GLYN BAILEY / TOOLEY / LOUISE & THE RIGHTEOUS BEES / STAGGER LEE FISHER / JONNIE COMMON / ADAM & PIWI / AGE OF GLASS / WISEGOLDFISH / WOLFSON & WINTERS / JAMIE BREWER / PHIL SMITH / BLOWJANGLES / EARTH DOCTOR / ALL WE ARE / DANIELLE & COWBELL / PURPLE TURTLE / RUBBER KAZOO
THE BAR STEWARD/ GRITTY BRITAIN / SONS OF VAL DOONICAN / WOODEN MACHINE / LOVE EM TOUCH EM SQUEEZE EM / SKINNY DJ / THE YORKSHIRE PUDDINGS / NANA MOON / BREAKBEATROOT / MISS MCQ