For almost two decades Erick Morillo has been one of the most in demand DJs and producers on the planet. The Columbian-come-American's career began in the early 90's and since then he has gone on to play every principal city on the map, including major residencies in Ibiza for the past fifteen years. In 1997 he launched his own label 'Subliminal Records' and has since been able to propel the imprint to international prominence. In 2012 the status that Morillo holds in his homeland was exemplified further when a street was named after him in Union City. We've been lucky for Erick to play SW4 several times, in fact he was our first ever headliner back in 2004. We are delighted to have this living legend back for our 10th Anniversary…It just wouldn't be the same without him.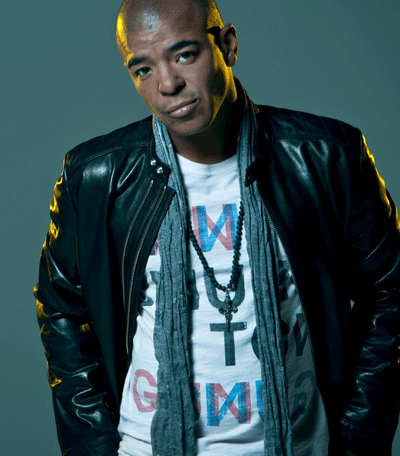 "If anyone knows how hard it is to maintain a brand, party and event, it's me. So congratulations to SW4 on their Tenth Anniversary! I always love coming to London to play SW4 in the summertime. The heavens opened on us last year, but it was still an amazing party and vibe. Let's pray for some summer loving this year!" Erick Morillo
Following in the footsteps of other seminal bands to play South West Four over the years such as Public Enemy and Salt N Pepa, our 10th Anniversary welcomes true London musical royalty. Celebrating their 25th Anniversary in their home city at SW4, we are delighted to showcase Soul II Soul featuring the magnificent Caron Wheeler. Reviewing their list of accolades, it's easy to see why Jazzie B's band is such an inspired choice. Having won two Grammy Awards and sold millions of records worldwide, Jazzie also has been given keys to an incredible seven cities in the US, including LA and New York. In America there's even a Soul II Soul day, whilst back in Blighty Jazzie has been awarded an OBE for his services to music. Having formed in 1988, they burst on to the scene soon after with their massive hit singles 'Keep on Movin' and 'Back to Life', with the latter being featured in the Opening Ceremony of the 2012 London Olympics. This year we celebrate 25 years of Soul II Soul at our 10th Anniversary, making our already stellar line up even more mouth watering.
"Looking forward to playing south of the river to a quality crowd! A happy face, a thumpin' bass, for a loving race :-)" Jazzie B (Soul II Soul)
Benji B & Deviation Strings is up there amongst the most interesting collaborations of the past decade. Led by multi-instrumentalist and composer Grant Windsor, the sixteen piece orchestra will take to the South West Four main stage to perform specially arranged scores accompanied by Benji B on the decks. This live performance is taking electronic music to the next level as the orchestra and Benji beautifully blend together tracks, as the instruments add another dramatic dimension to create a sound of epic proportions. The Radio1 DJs' own Deviation nights have grown to become one of the most important and well-respected brands in British nightlife, with a simple manifesto of "good sound, good music, good people and no compromise". Quite simply this is an incredible SW4 spectacle not to be missed.
UK disco darlings Crazy P have been making some of the most important and relevant beats for the best part of fifteen years. With one of the best live shows in dance music, their roots are planted firmly in the late 90's club scene. Their performance is a blistering exhibition of raw energy, infecting the crowd with their disco stylings. Often imitated but never duplicated, their extensive catalogue harks back memories of a more groovy, funk-laden era and 2013 sees a new album on the horizon. Make sure you catch their full live show at South West Four this year, as we party in true style. Time to get into boogie mode.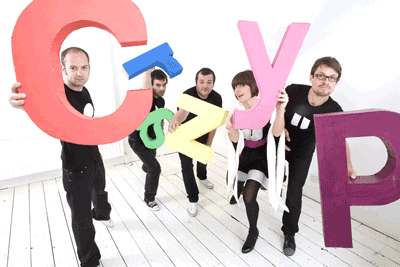 SW4 favourite Friction is a DJ and producer that holds extremely high esteem in the drum & bass world. Described by Pete Tong as "one of the big dogs", he holds court in the D&B Hall of Fame thanks to his inauguration at the 2011 Drum & Bass Arena Awards. He has released music on the genre's most respected labels including Hospital and Metalheadz and in 2004 founded Shogun Audio which pushed his name into the limelight. Since then he has gone on to become the new face of Radio 1's flagship drum & bass show, a slot that was previously occupied by none other than Fabio & Grooverider. Having destroyed the RAM Records Arena at SW4 2012, Friction takes to the main stage this year alongside three very special guests; P Money, Scrufizzer and Linguistics.
Russell Whyte's jittery, caffeine injected, upbeat style of music is without doubt the sound of the underground right now. Rustie's in your face, anything goes, yet sometimes brash approach of mixing hip-hop and pop, with dubstep and trap is what's making Rustie so in demand. In 2010 he signed to Warp Records, who released his now classic debut album 'Glass Swords' in 2011. In 2013 his thunderous new offering 'Slasherr' is causing a storm worldwide through Glasgow based label Numbers. Take note SW4, because this young Scot has only just got started.
Lancaster's finest Bondax descend onto the Clapham Common threshold this year for their first ever South West Four appearance. Expect soulful, smooth bass and glorious sounding synths combined with R&B flavours, to make an irresistible cocktail that melts in your ears. Each listen to one of their tracks reveals a new aura of sophistication, whilst their latest offering 'Gold' puts Bondax on the very top of the new British talent coming through the ranks in 2013.
Los Angeles born RL Grime is in his own words "reshaping electronic production". His melodically influenced flavour is connecting the roots of southern hip hop with the new age of electronic dance music. His alter-ego Clockwork has gained him the respect of several big name DJs, whilst his RL Grime project is shaping up to be no different. His track 'Trap On Acid' gained support from Diplo and A-Trak, as well as Flosstradamus and Baauer, who will both join him at South West Four this year. RL Grime's trap ideals are dictating our understanding of what its means to be a 21st century producer, as he holds status as one of the hottest properties on the planet.
Sussex born Kove has been causing a stir in the bass world over the past twelve months. Ram Records head honcho and SW4 resident Andy C picked up his track 'Iodine' in 2012 which quickly became a staple in the sets of many of the scene's biggest names. Since then, Kove has recently signed exclusively with Chase & Status' MTA Records and is increasingly in demand as a DJ throughout Europe. Making his debut appearance at SW4, this hotly tipped youngster will go on great things, we are certain of that.
ALSO ADDED TO SW4 SATURDAY!
GORGON CITY
The stage is set for Gorgon City to take over the world. Off the back of their first EP 'Real' they have already gained the support of Diplo, Annie Mac and Rinse FM. The title track featuring the soulful Yasmin has even been getting daytime play on Radio1, whilst 'Thor' is an equally devastating affair. Individually, Foamo and RackNRuin who make up Gorgon City are both well respected producers and DJs in their own right and their distinct stylings can be heard throughout their own studio efforts. Inspired by a vast selection of music genres, growing up in north London has clearly influenced the pair with their sound an amalgamation of house, garage and deep bass. Their first EP was released by the irrepressible Black Butter Records, home of the chart topping Rudimental and with new music in the pipeline, the future is certainly bright for Gorgon City.