New acts are joining Balaton Sound next to the already confirmed all-stars. Here come New York hip-hop legend, Nas, the three trance superheroes, Above & Beyond, one of the most colorful drum'n'bass icons, DJ Friction and many more. This will all take place between 11-14 July by Lake Balaton at Zamárdi, Hungary.
Hip-hop icon from New York, Nas, has several Grammy nominations and millions of albums sold. The colorful and charismatic rapper belongs to the most influential elite of the genre. He's been performing for twenty years now and he is considered the best MC and songwriter of our time. Among his eleven studio albums, he has released some of the best hip-hop albums of all times, like 'Illmatic' or 'It was Written' that lead the charts for weeks in the US, as well as 'Life Is Good' released last year, that was in the race for the Best Rap Album of the year at the 2013 Grammy Awards.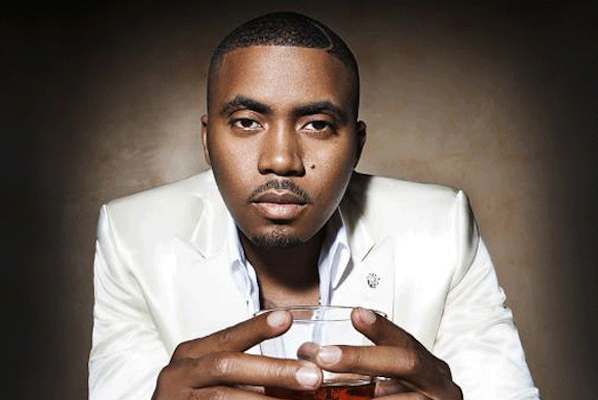 The three trance superheroes, Above & Beyond, consists of Jono Grant, Tony McGuinness and Paavo Siljamäki. They joined forces in 2000 and since then the trio have made several significant albums. Their tracks are built in by the biggest trance kings sets, while their latest album, 'Group Therapy', made it into the best ten on DJ Mag's Top 100 list. Their label, Anjunabeats, released its 10th compilation album this year.
Friction is one of the most versatile and skilled DJs in the drum'n'bass world and his pioneer work and efforts were recognized by the most prestigious professional awards. He was selected into the group of the genre's all-stars on the Drum & Bass Arena Awards in 2011.
Raffaele Manicone and Michele Colombo aka MiniCoolBoyz will definitely leave an impact by becoming the audience's favorite with their minimal techno project, for the second time now at Balaton Sound. For their groundbreaking techno works, the Boyz use the genre's Detroit roots and the latest results of the progressive tech house researches.
Modestep has a crushing dubstep reinforced with drums and guitar that does not leave a moment's rest for our nerves and senses. Their tracks have reached impressive ranks on several British charts. The London-based quartet is the most ambitious and promising dubstep formation of our times.
Lead by Stuart McMillan and Orde Meikle, Slam, has been an important figure of the British techno scene for two decades now. Their fast and exciting sets do not only affect the party animals of the UK, but also the audience open for innovative techno productions. Now they will hit the stage at Balaton Sound!
Besides the international stars you could listen to some good Hungarian music, as Akkezdetphiai, Andro, Brains, Budai, Carbonfools, Chriss Ronson, Coyote, Dandy, Ganxsta Zolee és a Kartel, Hot X, Irie Maffia, Jay Lumen, Muzzaik, Naga & Beta, Nora Naughty & Rocha, Palotai & MC Fedora, Poli & Polarize, Sena, Sterbinszky, Vad Fruttik, Yvel & Tristan and many more!