With even more artists yet to be announced across the NME/Radio 1, BBC Radio 1 Dance, Lock Up/Rock, Festival Republic, BBC Radio 1Xtra Alternative and BBC Introducing Stages, the line-up just keeps getting bigger and better for 2013!
NEW NAMES ADDED TO THE MAIN STAGE
Already announced on the Main Stage are UK festival exclusive headliners Green Day, Eminem, and Biffy Clyro, plus UK festival exclusive performances from Fall Out Boy, System Of A Down andDeftones. Nine Inch Nails will return to Reading & Leeds for the first time since 2007 to perform a 2013 UK exclusive show.
Also playing the Main Stage are legends of UK drum and bass, Chase and Status, bringing a world-class live show to Reading & Leeds and Frank Turner, who returns to play the Festivals which "hold a special place in his heart" for the seventh consecutive year; his set will be a triumphant showstopper.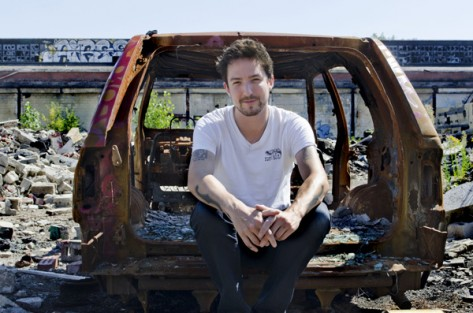 READING FRIDAY 23RD / LEEDS SATURDAY 24TH
The Main Stage will welcome the unique musical stylings of quintessentially British band Skindred, whose blend of heavy metal, dub, reggae and drum 'n' bass, or 'ragga metal', has landed them legions of fans and numerous awards.
READING SATURDAY 24TH / LEEDS SUNDAY 25TH
British punkrock band Lower Than Atlantis will be returning to the Festivals on the Main Stage after an incredible set on the Festival Republic Stage last year. Expect to hear the crowd singing along to hits from their entire catalogue, including current album 'Changing Tune'.
READING SUNDAY 25TH / LEEDS FRIDAY 23RD
Joining the line-up are New York punk band We Are The In Crowd, currently touring the UK and Europe with their latest album 'Best Intentions', as well as Southampton based five-piece Bury Tomorrow who will be offering their unique blend of melodic metalcore and bringing songs from their anticipated second album 'The Union of Crowns'.
NME/RADIO 1 STAGE LINE-UP EXPANDS
The NME/Radio 1 Stage gets even hotter with new names joining headliners Skrillex, Alt-J and Phoenix, plus others already announced including Jake Bugg, Imagine Dragons, Major Lazer,A$AP Rocky and Haim.
READING FRIDAY 23RD / LEEDS SATURDAY 24TH
Joining the line-up will be Scottish five-piece Frightened Rabbit, armed with songs from their critically acclaimed Top 10 album 'Pedestrian Verse', the band's arena-rock arrangements promise a thrilling live show. Hedonistic punks FIDLAR, whose melodic twists and turns have earned them plaudits from critics on both sides of the Atlantic also take to the stage.
Tipped by the likes of Radio 1 and MTV, Dublin-based Kodaline will be making their Reading & Leeds debut. The alternative rock quartet will be playing the best from their new album 'In A Perfect World' and more.
READING SUNDAY 25TH / LEEDS FRIDAY 23RD
North London band Tribes are revered as breathing life back into guitar music. The band's second album 'Wish To Scream' is out in May, preceded by the single 'Dancehall' on 20th May, which follows the instant anthem of first single 'How The Other Half Live'. Released just 11 months after their well-received debut album 'Baby', the Festival crowds will see them flying the flag for British Indie.
Hotly tipped as ones to watch on the 'BBC Sound of 2013' list, experimental electronic duo AlunaGeorge will be proving exactly why they've been enjoying chart success this year, with their unique brand of sensual vocals and pop sensibilities.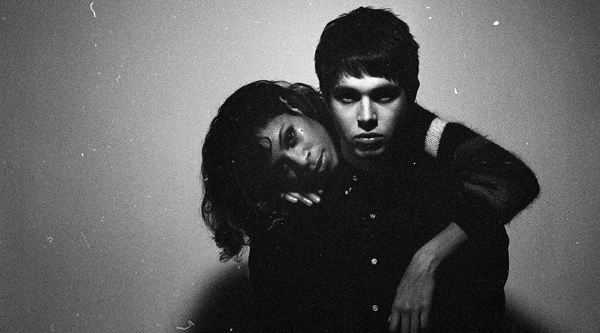 BBC RADIO 1 DANCE STAGE ADDS A WHOLE HOST OF ARTISTS
Headliners Sub Focus Live, Magnetic Man and Knife Party, plusBaauer and Iggy Azalea, will be joined by a raft of amazing artists on the newly expanded three day BBC Radio 1 Dance Stage.
READING FRIDAY 23RD / LEEDS SATURDAY 24TH
British electro-pop comes courtesy of Fenech-Soler, signed to Warner Records and championed by Radio 1's Annie Mac and Greg James, the four-piece have received attention from a legion of music bloggers. They will be joined on the line-up by Radio 1 DJ and drum'n'bass multi-award winner Friction, for the heaviest bass on the Dance Stage. Also confirmed are London based collective Clean Bandit who work with a variety of vocalists to create their eccentric brand of electronica.
London electronic outfit Is Tropical rose to success after the release of their 'Native To' album, which also won 'Best Animation Video' and 'Best Indie Rock Video' at the UK Music Video Awards. Also joining will be Lancaster duo Bondax with their blend of garage-inspired electronica championed by the likes of Annie Mac and gaining increasing popularity in the blogosphere and LA polymath Robert DeLong, whose unique mash-up of indie and electronica has earned him nominations as a 2013 'Artist to Watch' for MTV US, Billboard and Vibe Magazine.
READING SATURDAY 24TH / LEEDS SUNDAY 25TH
Trendsetting DJ, Fool's Gold label head and turntablist A-Trak graces the Dance Stage with a wealth of critical acclaim behind him. Performing at the Grammy's, sharing a Billboard cover with Diplo and Skrillex and winning a 'DMC World DJ Championship' when he was just 15, his performance is sure to be an unforgettable one. Also added is one of the hottest commodities in dance music right now, dubstep heavyweight, Flux Pavillion.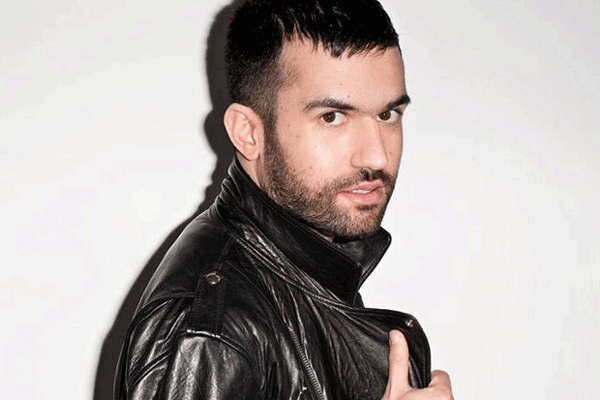 Bristol DJ Redlight has been a staple in club culture for many years, mixing and taking on bass music from dubstep to drum 'n' bass and even grime, and it is with pleasure that he joins the Dance Stage this year. Searching out talent from across the hemisphere, Sydney-based duo Jagwar Ma will be acclimatising to the British festival season and warming up the crowds in the Dance Stage. Fresh from supporting The xx, and headlining the NME Awards show, they are gearing up to bring their brand of psychedelic electronica and sunshine bass lines to festival goers.
Also confirmed is rockabilly inspired Willy Moon, hailing from New Zealand, now based in London, Moon promises a mix of hip-hop and 50's inspired dance music, plus there will be fantasy-laden electro from the former Mellowdrone frontman Big Black Delta and mysterious soulful R 'n' B from Night Works.
READING SUNDAY 25TH / LEEDS FRIDAY 23RD
Confirmed for this day is LA Moombahton Dillon Francis fusing the genres of reggaeton, moombahton and house music for a truly thrilling bass explosion, fresh from collaborating with Major Lazer, a slew of sell out shows and riotous praise, he will be offering up the best of his distinctive basslines and wobbles. 90's garage and pop inspired electronica comes courtesy of futuristic pop princess Charli XCX.
Joining them will be drum'n'bass titans Fred V & Grafix as they gear up for a set that promises bone thudding bass and the best in contemporary and classic drum 'n' bass, plus high-octane dance music from Jacob Plant ft. Majestic.
THE LINE-UP FOR THE LOCK UP STAGE GROWS
READING FRIDAY 23RD / LEEDS SATURDAY 24TH
The Lock Up Stage this year welcomes Alkaline Trio as headliners for this day. The renowned Illinois punk band will be playing the best of their music, from the punk beginnings of their first albums to the more pop-punk offerings seen on their most recent album 'My Shame Is True'. Promising to excite their legions of fans, expect an electrifying atmosphere and more than a little bit of moshing.
Joining the Stage will be Australian punk rock/psychobilly band The Living End and Californian metaphoric rock group RX Bandits. For a ferocious dose of post hardcore stylings, catch legendary special guests, New York four-piece Quicksand, one of the most influential bands of their genre in the early to mid-90's.
Also on the bill are Exeter based rock n rollers The Computers who are about to embark on their highly anticipated UK tour, warming up for our festival crowd!
New York punk rockers Cerebral Ballzy return to Reading & Leeds Festivals after an amazing set on the Festival Republic Stage in 2011; the 80's punk-inspired skater boys are sure to deliver a memorable live show for the Lock Up crowds.
READING SATURDAY 24TH / LEEDS SUNDAY 25TH
Joining Tomahawk on this day will be legendary New York hardcore band Sick Of It All with a punk offering, and for a heavy dose of volume, Reading & Leeds favourites, LA hardcore punk band The Bronx will be on hand. Legendary British ska/punk band King Prawn are back after a 10 year hiatus. The band will bring their unique blend of reggae and hardcore to the Festivals for an unforgettable show.
FIRST NAMES FOR THE NEW ROCK STAGE ANNOUNCED
With the expanded Dance line-up covering three whole days, Reading & Leeds are adding a Rock Stage day to each site, with the first names just announced.
READING SUNDAY 25TH / LEEDS FRIDAY 23RD
Enter Shikari unveil..Shikari Sound System. At this year's Reading & Leeds Festivals, Shikari Sound System will make its world debut headlining the Rock Stage.
Shikari Sound System is the electronic alter-ego of the British band Enter Shikari, famous for blurring the lines between musical genres across three (thus far) UK chart Top 5 albums since they hit the wider public consciousness in 2006. Having DJ'd and produced in various side projects over the years they finally decided to fully elope with live dance music, and so was born the Shikari Sound System.
For further explanation, let's hear it from the horse's mouth: "Expect re-worked Enter Shikari tracks along with classic remixes and new surprises. Expect eerie live electronics and tent-peg-dislodging baselines. Expect a tour through many dance tempos and electronic genres that have been a constant inspiration to our band's sound. Combining both live instruments and percussion with dub-plate wizardry, this is one for the skankers, the steppers, the movers and the shakers."
Enter Shikari have a deep history with the Reading & Leeds Festivals – attending as teenagers, and having played the festival five times in the past seven years – and so embraced the opportunity to return once again, albeit in 'disguise'. The band's latest single, a 1min16sec blast of a track, has this week been added to the BBC Radio 1 playlist.
Described as "one of the best British bands of the last decade" by Zane Lowe, Welsh hardcore band Funeral For A Friend will also be playing the Rock Stage this year. The award-winning band are veterans of rock performances, playing alongside Guns N' Roses, supporting Linkin Park and countless others for over a decade. Hardcore Punk band Gallows return to Reading & Leeds for their seventh consecutive year, bringing their electric live show and guaranteed carnage to the Rock Stage, plus Northern Irish band And So I Watch You From Afar will be playing following on from their recently sold out UK shows and release of their critically acclaimed album.
Japanese metalcore band Crossfaith will be bringing their blend of industrial metal and electronica from Osaka to Reading & Leeds' very own Rock Stage, as well as alternative rockers Arcane Roots, the three-piece from Surrey are influenced by progressive, experimental and pop-tinged rock which can be heard in their music. For a dose of hard rock, don't miss British four-piece Heaven's Basement who have gone from strength to strength since they formed over four years ago and have played alongside the likes of Papa Roach and Black Stone Cherry.
FESTIVAL REPUBLIC STAGE WELCOMES NEW ADDITIONS
The Festival Republic Stage showcases the hottest upcoming bands as well as established names, with the first bands for 2013 already confirmed including The Strypes, The 1975, Temples and Swim Deep, Reading & Leeds can now announce many more artists.
READING FRIDAY 23RD / LEEDS SATURDAY 24TH
Crystal Fighters take to the headline position with their distinctive mix of acoustic guitar and percussive electronica, as the celebrated British/Spanish dance outfit gear up to release their new album 'Cave Rave', with current single 'You & I' featured as Zane Lowe's Hottest Record this week.
Glasgow's Chvrches come fresh from a stellar run at SXSW that saw them collect the festival's inauguaral Grulke Prize for 'Best International Newcomers'. The prize is just the latest in an ever-increasing list of plaudits for a band championed by Pitchfork and NME, and who came fifth in the BBC 'Sound of 2013'. Their accessible yet ambitious synth angles, pitched somewhere between Robyn and The Knife, mean Chvrches are equally at home atop the Hypemachine blog chart as supporting Depeche Mode in European arenas.
US alternative rock outfit Surfer Blood join the line-up, the band have been gaining momentum since their appearance on 'Late Night With Jimmy Fallon' back in January. Kate Nash is back, after a hiatus, with her new punk direction. Her musical stylings have taken a shift in direction this year with the release of her feminist punk-influenced album 'Girl Talk' and recent sold out tour. Also confirmed is soulful Scandinavian electronica courtesy of Karen Marie Ørsted, or MØ. Her sultry vocals have been likened to Grimes and Lou Rhodes and have made her a critics' favourite.
New York duo MS MR are set to capitalize on their 'No. 1 on Hype Machine' status and are tipped to be the first superstars of Chill Wave. This boy/girl duo's singles caused a huge buzz on all the coolest music blogs last year and their debut album 'Secondhand Rapture' is set for release in May.
For a dose of Canadian indie, Half Moon Run will be performing for the first time at the festival, after a period opening for Mumford and Sons, the band has been slowly creeping on the radar of Indie fans. The stage also sees talent from Mancunian newcomer Findlay, whose stylish mix of glam-blues vocals and pop production have put her firmly on the critics' radar this year and Oxford four-piece MMX, who have been hotly tipped after their debut release 'Cold World' last year, will be first on.
READING SATURDAY 24TH / LEEDS SUNDAY 25TH
Headlining the Festival Republic stage this year is one of Britain's most enigmatic bands, British Sea Power. It's been 10 years since their debut album; expect to hear old favourites as well as tracks from recently released masterpiece 'Machineries of Joy'. Their sweeping, epic, angular guitar pop has established British Sea Power as a classic alternative act and this headline set will be a euphoric affair.
Post-folk funk groover Lucy Rose made her name as a vocalist in Bombay Bicycle Club before branching out on her own. The singer-songwriter from Warwickshire will be returning to the Festivals after a show-stopping full band set last year and now in receipt of a critically acclaimed debut album 'Like I Used To', Lucy will bring her haunting vocal talents to the Festival Republic Stage.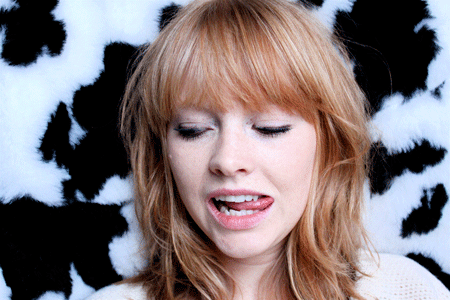 Reading & Leeds are thrilled to announce Tim Burgess, it's been 10 years since the lead singer of The Charlatans released a solo album, and his blend of Northern soul and Americana will be one of many highlights across the weekend. The Charlatans previously headlined Reading & Leeds in 1999, the first year that Leeds Festival ever took place.
Tampa, Florida trio Merchandise have transcended the punk and hardcore scene and now carry a more thrilling post-punk menace taking their cue from early 90's alternative acts such as Dinosaur JR and the Jesus and Mary Chain. Fuzzy four-piece London based psychedelic band Splashh have been steadily building momentum since last year with rave reviews from The Guardian, NME and a slew of underground blogs. Also on the line-up is punky blues-rock from Drenge, a duo from the Peak District who serve up catchy percussive guitar songs, NY punk garage rockers SKATERS with their unique pop-punk offerings and Belgian pop/rock band Balthazar who have received international acclaim after winning 'Best Album' at the Music Industry awards last year with 'Rats'.
Also added are British folk/rock band To Kill A King who will be playing their unique brand of folk melodies and melancholic indie.
READING SUNDAY 25TH / LEEDS FRIDAY 23RD
Headlining the Festival Republic Stage this day are five-piece Indie rockers Spector who have enjoyed rave reviews from the likes of NME, The Guardian and Radio 1's Huw Stephens, and have gone on to achieve mammoth musical success since their performance at the Reading & Leeds BBC Introducing Stage back in 2011. They return to top the Festival Republic Stage bill with their synth laden guitar riffs and contagious tracks including 'Chevy Thunder' for fans to sing-along to.
Ferocious English/American rock band Pure Love, featuring former Gallows frontman Frank Carter and ex-The Hope Conspiracy guitarist Jim Carroll, will perform and expect guitar shredding from UK garage rock The Jim Jones Revue, as they play their distorted blend of bluesy rock. Responsible for one of the year's most talked-about guitar albums, Parquet Courts will be joining the Festival Republic Stage. The New York punk rockers are hailed for their witty brand of super sharp lyrics and fresh indie sonics and will be bringing the energy to Reading & Leeds this summer.
Excitingly, punk rock garage outfit California X will be making their debut UK performance at the Festivals, English synth-pop outfit Chapel Club return with their distinctive moody indie electronica and US indie electronica duo twenty one pilots join the growing bill. The Family Rain's full on live shows are high octane affairs and these three siblings' unique brand of hip-hop inspired, dirty blues infused rock 'n' roll has marked them out a band to watch in 2013.