Conceived by the brains behind Glastonbury's WOW stage, See No Evil and one half of the team behind the much lauded In:Motion series, Love Saves The Day and LOVE SAVES SUNDAY celebrate musical pioneers and innovators bringing together some of the finest DJ's and live acts that the globe has to offer.
First Release of Artists – More Headliners announced in the coming weeks
Kicking us off in style is Ben UFO, helmsman of the Hessle Audio label and one of those rare breed of young DJ's that hasn't strayed into production. His wobbly, percussive strains of dubstep are set to unite the LOVE SAVES SUNDAY in a climatic finale.
Last year Bristolian 70 year old DJ Derek was given the Lord Mayor's Medal for his outstanding work! He's a true west-country legend and enjoys his real ale almost as much as his beloved rocksteady, reggae, dancehall and Ska. He's bringing his amazing show to the right place then!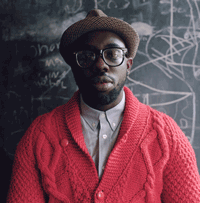 Ghostpoet's second album 'Some Say I So I Say Light' drops in May and is set to be a more than worthy follow up to his Mercury Music Prize nominated 'Peanut Butter Blues & Melancholy Jam'. He has many fans in Bristol and always brings the sunshine to his sets.
Montreal wunderboy Jacques Greene's trademark blend of bass music, synth-heavy house and futuristic R&B vocals will be a welcome addition to LOVE SAVES SUNDAY in the form of his brilliant analogue live set.
Lulu James is finding ways to break down barriers between dance, soul and R&B, retro and futurist, pop and avant-garde. Live her icy-smooth performances consider the dance floor of clubs in the 1990s and yearning of old soul music in equal measure.
Cut ups, bootlegs, big bounding basslines and addictive vocal toplines both old and new intertwine Melé's sets. Deftly chucking everything and anything in the mix, the 19 year-old Liverpudlian will be bringing some heavy bassbin action to Bristol's Castle Park.
Winner of the Mercury Music Prize, two Brits and three Mobo's, Ms Dynamite's credentials as a legend are beyond doubt. She wowed the crowd with her recent performance at In:Motion and she's set to do the same at LOVE SAVES SUNDAY.
MC Soom T is the Glaswegian wonder known to many for her eclectic vocal stylings and mass collaborations having shared a studio and over 50 record releases since 1999 with the likes of The Orb, T.Raumschmiere, King Creosote, Miss Kittin, The Bug, Mungos Hifi, Bus, Asian Dub Foundation and many other style defining artists, securing Soom T's coveted position as a true innovator.
To date Soul II Soul have sold over 6.8 million albums in over 35 territories worldwide. Jazzie B has accreditation on over 35 million albums in over 100 territories, and they have performed in over 20 countries, at some of the most famous venues in the world including Wembley and New York's Universal Ample Theatre. They are the godfather's of a Sunday session and perfect for LOVE SAVES SUNDAY.
Transcending age, race and political barriers, Trojan Sound System play music that satisfies the purest of vinyl collectors, while at the same time, introducing a new generation to the roots of Jamaican music. Mixing styles and flavours from the past 40 years, the Trojan crew are legendary party starters, ignited by uplifting vocals, and the biggest bass. TSS – Bristol awaits you with open arms…
Also confirmed in the first release of acts for LOVE SAVES SUNDAY are: 2 Kings, Artifact, Babyhead – Live, Ben Pearce, Clean Bandit – Live, Dub Boy and Tenja, Dutty Girl, Lil Silva, My Nu Leng, Necessary Mayhem – Curtis Lynch and Mr Williams, Rainy Milo – Live, Reggae Roast, Riddum Tuffa, Steve Rice, The EEL and Walter Ego.