Unknown marries live shows from platinum selling credible artists such as Mercury Music prize nominees Django Django and Brit nominated Jessie Ware, the young duo conquering the horizon Disclosure meet those from underground contemporaries and persistent innovators Four Tet, Actress, Innervisions idol Henrik Schwarz and Totally Enormous Extinct Dinosaurs, following recent awards from BBC and Time Out for his 2012 album.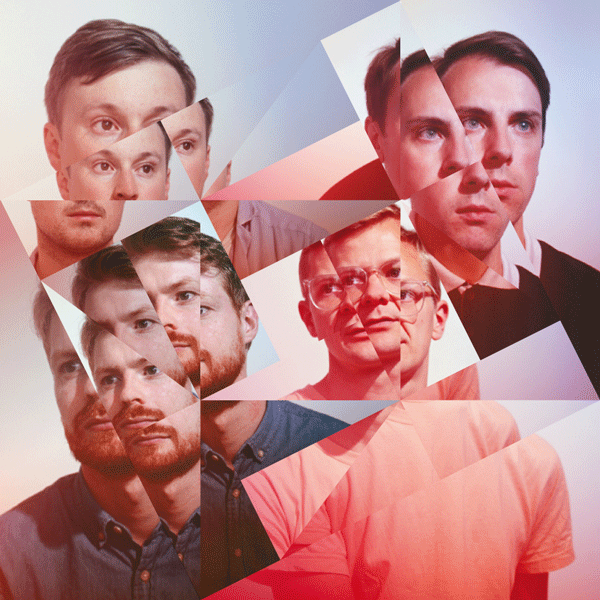 Attendees will stumble across mysterious and bespoke design projects interweaved with the most forward-thinking new music combining an abundance of live acts, band performances and traditional DJ sets. Unknown has invited DJs with a wealth of house music history such as
Kerri Chandler
and 2012's most prominent star,
Daniel Avery
and his mentor,
Erol Alkan
, who remains one of the most admired DJs of our time. Patrons of the burgeoning UK bass and nu-house music scene
SBTRKT
,
Jamie XX
,
Julio Bashmore
,
Floating Points
and
Joy Orbison
illuminate the latest rumblings from the underground electronic music quarry.
Unknown has invited Glaswegian duo
Optimo
to come armed with their eclectic bag of tricks, the skills of dexterous wizards
James Holden
and
DJ Koze
plus house maestro
Michael Mayer
, whose captivating artist album last year on his own Kompakt label set him firmly back in the spotlight. Those chasing dreamy soundscapes and classic sounds will be nourished with Todd Terje, Prins Thomas and Tim Sweeney. With over forty artists from all musical persuasions in the first wave of artists on the bill, Unknown looks set to be an event beyond all proportions.
In addition to the artists, brand partners creating diverse onsite activity at Unknown include longstanding club champions Bugged Out and secretsundaze, flagship imprints including Erol Alkan's Phantasy, Michael Mayer's Kompakt, Dixon and Ame with Innervisions and Damian Lazarus' Crosstown Rebels as they reach a decade of releases and Leeds Mono Cult as well as Jukebox and Unit 44.
Set in a stunning purpose-built location in North Croatia, Unknown is set to be unlike any other events in the region, offering cutting-edge music alongside engaging production details courtesy of Mad Ferret productions resulting in a truly unforgettable experience. Early Bird tickets are now on-sale at £99 from
www.unknowncroatia.com
The combined forces of these promoting giants have been responsible for the UK's biggest and most infamous dance music event, The Warehouse Project, London's coolest urban festival, Field Day and one of Croatia's earliest and most talked about events, Hideout, which recently sold out in a record time of under 2 months in its only its third year. Their partnership together for Unknown has been formed with the aim of creating an experience not yet achieved by any other events in Croatia. Providing live music and special performances throughout the day and night as well as exclusive performances in unique locations alongside an assortment of surprises, Unknown dares to step into bold new territory with this new project.
Tom Baker of Field Day says of the collaboration,
"I'm really thrilled to be working with Hideout and The Warehouse Project on a brand new event that combines brilliant live bands alongside some of the best and cutting edge DJs in the world, in a setting of glorious sunshine, clear blue skies and wonderful beaches!! What could be better!"

Unknown will be situated in the picturesque town of Rovinj in Northern Croatia, where rolling hills and crystal waters surmount the high-end purpose built Amarin resort. The site is a model setting to host a dream event with secluded forest areas, strung hammocks and secret stages, delivering a wonderland of adventure for the entire week.
Unknown accommodation will be available on Tuesday 19th February with an array of options. The resort includes camping facilities amidst an enchanted forest and forest lodges that overlook the beautiful Adriatic Sea. Two, three and four-star hotel rooms and apartments will also be available just moments from a magnificent Blue Flag beach offering beautiful views of Rovinj's famous old town. The Unknown site is intimate and facilitated with everything those in attendance could possibly need on their doorstep.
The resort opens from the evening of Sunday 8th September, with the event beginning on Monday 9th September with daytime activities and pre-parties and headline artists performances from 10th. Croatia has experienced an influx of events catered to Europeans through recent years, in which time Hideout has secured a strong place on the horizon. It's easy to see why it appeals for return trips with guaranteed good weather, stunning outdoor music locations and laidback vibes. Unknown delivers on all these levels and more so promises to be the ultimate way to see out the end of the summer for Croatia in 2013.
NB All accommodation is contained on site and that event tickets are only valid with an accommodation booking.

PROGRAMME
LIVE
Actress / Disclosure / Django Django / Four Tet / Henrik Schwarz / Jessie Ware / Lindstrom / Moderat / Totally Enormous Extinct Dinosaurs

DJ
Ame / Cyril Hahn / Damian Lazarus / Daniel Avery / Daniel Baldelli / Dixon / DJ Koze / Erol Alkan / Floating Points / Francesca Lombardo / Geddes / Giles Smith / James Holden / James Priestley / Jamie XX / Joy Orbison / Julio Bashmore / Kerri Chandler / Michael Mayer / Optimo / Prins Thomas / Richy Ahmed / Scuba / SBTRKT / Subb-an / Tim Sweeney / Todd Terje