The newly confirmed names are mainly related to the line-up of the A38 and Arena venues. Among the acts of the huge Arena tent we can find Boys Noize, who plays fresh and energetic electro with a touch of techno. He is not only an internationally well-known producer and boss of his own label but also considered to be amongst the top 10 DJs by Rolling Stone Magazine.
Nicky Romero is known for his bombastic tracks and outlandish remixes. Even though he has a short but busy carrier, he has performed at the world's leading concert venues and most visited electronic festivals. Now he is preparing for Sziget.
German electronic hip-hop combo Deichkind also accepted the invitation of the organizers. Beloved for crazy and wild live shows including rubbish bag-outfits, trampolines, vodka, and pillow fights among other things, their Sziget gig will surely be an unforgettable one.
Austria's finest Parov Stelar Band – founders of the electro swing genre and one of the most beloved party bands at big festivals – will return to Hungary after their gig at VOLT Festival in the beginning of July. And adding to the party atmosphere of Sziget, Spanish techno icon Oscar Mulero will perform as well. Still considered as the biggest DJ of Spain he always follows current trends with a sense of tradition and innovation.
With its sweeping craziness, the success grimcore band among the youngest electronic music fans, Hadouken, will play at the A38 stage debuting with their new album 'Every Weekend', set to be released this February. The huge A38 tent will also host Belgian rockers Triggerfinger, known for both their traditional rock music of dynamism and tense pace combined with an emotional side. Another A38 stage performer, The Bots, will provide a pure and fresh sound without any artificial substances but an amazing rough background energy coming from their true guitar rock.
Of course the line-up of the Main Stage is also developing. Performing in a late-afternoon slot, Sziget welcomes German giants Die Arzte again. Their music is on the edge of punk and rock with matching satirical lyrics, so surely a great basis to start up a night of fun. Another late afternoon German addition to the line-up of the big venue will be Seeed, the reggae-dancehall formation which is undoubtedly the most well-known representative of their genre in the region.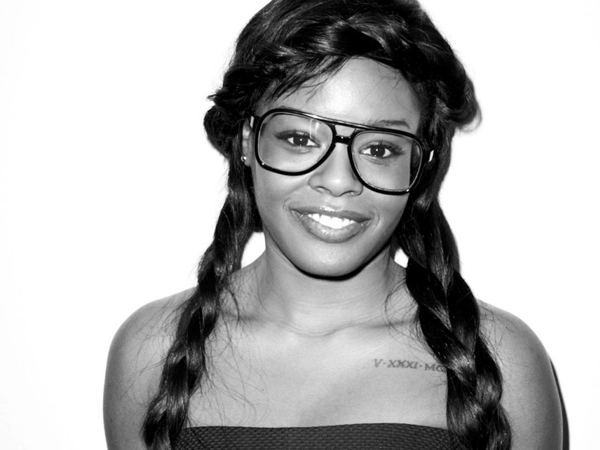 Last but not least, the organizing team is happy to announce the Sziget debut of Azealia Banks, a young talent from Harlem, performing a daytime gig at the Main Stage. Some of the most important facts about her: at the "BBC Sound of 2012" contest she got the third place and also received the Philip Hall Radar Award at the NME Awards, together with the New Style Icon prize at the Billboards Awards.