It has already been announced that Blur, Depeche Mode, Editors, Green Day, Kings of Leon and Rammstein will play at Rock Werchter 2013, which takes place from Thursday 4 July to Sunday 7 July. More names are to follow.
Volbeat is Metal's hottest. The Danes – an abbreviation of Volume.Beat – are the new gods in the land of Metallica and Motörhead. They were last year's big revelation at the Graspop Metal Meeting in Belgium. In 2010 and 2011 they performed to a packed Lotto Arena in Antwerp. This, their first performance at Rock Werchter, is just the logical next step. Volbeat is ready for the transition to a broader audience. And that broader audience is as good as won over. For instance: the group is just as high on Studio Brussel's 'De Zwaarste Lijst' (annual best of metal list) as it is in 'De Afrekening' (weekly charts from the listeners). And the reason is simple: the music. Volbeat think on a broader scale. The leaning is to metal, but these Danes like to digress. Toward punk. Toward rockabilly too. Heroes include Johnny Cash and Elvis Presley, and they cover "I Only Want To Be With You" by the late Dusty Springfield, the "white queen of soul". Catchy, energetic and refreshingly Scandinavian!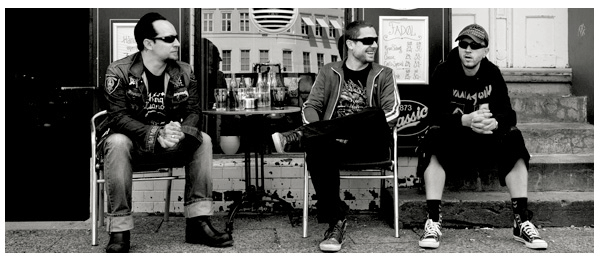 Rock Werchter 2013 will be held from Thursday 4 July to Sunday 7 July in Werchter (Belgium). For four whole days the very best can be seen and heard on three stages in the Festivalpark. Established artists, today's and yesterday's heroes and the big sensations take to the Main Stage as usual. The Pyramid Marquee hosts all flavours of electronic dance on Thursday and Friday. And then it's the upcoming talent, the more intimate performances and dance beats into the small hours on Saturday and Sunday. In the Barn, it will be nice to see old friends, but discover tomorrow's heroes. It's a sort of in-festival concert hall. Rock Werchter books acts from every musical genre. And it goes down well. The festival is an international hit. At Eurosonic in Groningen, Rock Werchter scooped the European Festival Award for "Best European Festival Line-Up". More than 140,000 (unique) festival goers from all around the world found their way to a sold-out Rock Werchter over the four days of the festival in 2012.