MACHINE HEAD first graced UK shores in the wake of their landmark debut album "Burn My Eyes" in 1994 as main support to Slayer. Fan reaction to MACHINE HEAD's signature brand of crushing metal was so intense that the band would return immediately afterward to headline their own sold-out shows at many of the same venues, launching a massive swell of passionate fan support that continues to this day.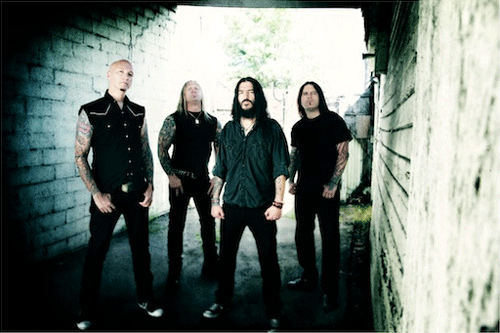 Seven albums, a Grammy nomination and countless tours later, UK fans continue to champion and support MACHINE HEAD as feverishly as they did at those first shows, and this year, at BLOODSTOCK OPEN AIR 2012, they will be given the unprecedented opportunity to influence MACHINE HEAD's set list!
Commemorating the 20th anniversary of MACHINE HEAD's first-ever live performance at their roadie Mike "Scum"'s getting-evicted-from-his-house party – for which they performed five songs – ticket holders will be given the opportunity to vote for the five "Burn My Eyes" songs they most want to hear MACHINE HEAD play during their headline set Saturday night, with the five that receive the most votes included in the set list (details to follow)!
Anyone that's ever witnessed MACHINE HEAD live will attest to the fact that the raw, unbridled energy of their performance is unlike anything else you'll ever see. With countless legendary UK performances already on record, and a first-ever fan-influenced setlist, it goes without saying that MACHINE HEAD's headline set at BLOODSTOCK OPEN AIR 2012 is going to go down in metal history as one of those festival performances that you'll forever be glad you got to see.