The multi-talented Emmy The Great will be at Truck this year – she's worked with everyone from Tim Wheeler of Ash to Noah and the Whale and is a super solo performer in her own right as well as a terrific writer. What's not to like? We think she last appeared in Truck in 2008, and also in 2006. Welcome back Emmy!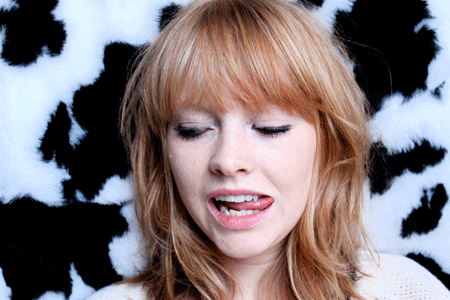 Lucy Rose is perhaps best known for singing on the song and album 'flaws' by Bombay Bicycle Club (she's also on the new one). Lucy Rose toured the UK and the US with the aforementioned BBC and Noah And The Whale in early 2012, and according to Vogue is "one of indie music's breakout stars for 2012"; come and see for yourself- and see whether she really does hand tea and jam out to festival-goers.
Kill It Kid, from down the M4 in bath, are fronted by the vocals of Chris Turpin and Stephanie Ward and boast a blues-heavy sound, emotive vocals and a spot of fiddle (though not so much on the new record). Looking forward to this one- and nice to see a band naming themselves after a song by Blind Willie McTell!
This Town Needs Guns are well known to Oxfordians, as well as audiences around the world, so should need no introduction here. Math-rock? possibly. Built around impossibly complex guitar patterns, their music has been released on the Sargent House and Big Scary Monsters labels amongst others. Their line-up has change but no doubt the passion inspired in the Truck audience will remain the same.
Michele Stodart is of course bass player of The Magic Numbers and this year releases her debut solo album, which follows her recent single "Take your Loving Back". She's been on the road all year spreading the word. She appeared at Truck festival 2011 where she also joined in the very memorable performance of Fleetwood Mac's Rumours which closed the festival.
Josh Kumra is from just down the road in Swindon, and is best known for co-writing and appearing on UK Number One single "Don't Go" by Wretch 32. How about that! He's about to kick off a residency at the Social in London and cites Jimi Hendrix, the Rolling Stones and the two Bobs (Marley and Dylan) among his influences- catch him now and say you were there.
Gabriel Minnikin & the Fast Country. Let's just quote Manchester Evening News from last week: "There are many ways to describe Parakeets With Parasols, the third and latest album from Manchester-based singer-songwriter Gabriel Minnikin: an orchestral country-pop masterpiece; a monolith of intricately carved pop classicism; the work of a modern day Phil Spector; the best album by a Manchester-based artist in 2012." High praise, but deserved!