ADDED TO SW4 DAY ONE: SAT 25TH AUGUST
THE GALLERY PRESENTS 'EVOLUTION' FEAT. PAUL VAN DYK
MARKUS SCHULZ · GARETH EMERY
ALY & FILA · JOHN O'CALLAGHAN · RICHARD DURAND
CLAUDIA CAZACU · GARY PROUD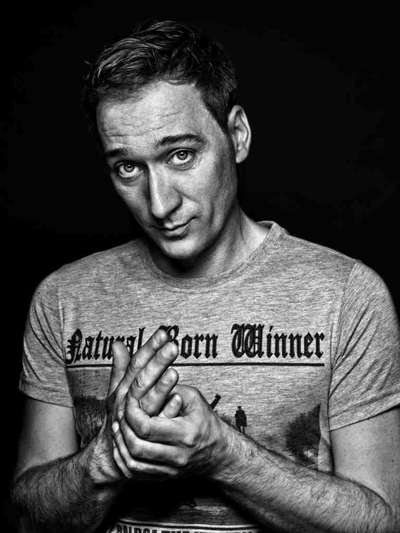 Whilst it could be said Paul van Dyk needs no introduction, the opposite is true here. Forget the coveted Grammy, consecutive DJ Mag Top 100 triumphs, his magnificent SW4 2007 headline performance and the seminal tracks that defined a generation. As 'Evolution' maybe perceived, this isn't Paul exploring a new sound away from his cherished roots. In fact Evolution inconceivably enhances Paul's trademark uplifting trance, exacerbated by raw emotion. Fuelled by an illustrious twenty year career, that has kept PvD continually inspiring and empowering the masses. With the album track 'We Come Together' already sending shockwaves through club land, expect a host of bespoke Evolution material, especially re-worked for this grand al fresco gathering. A resolve to embrace the latest cutting edge technology, this will be pure dancefloor theatre, symbolic of Paul's 'Evolution' in the flesh.
Markus Schulz is another artist who has continually evolved, with his custom breed of atmospheric trance, plus those darker 'Dakota' offerings. Hence earning the landmark title of The Gallery's international resident, his Ministry gigs always attract a clued up, capacity crowd. South West Four will be no different, enticed by the globally revered radio show 'Global DJ Broadcast', which attracts millions of trance enthusiasts each week. Then there's Markus' critically acclaimed 'Coldharbour Recordings' label, pivotal to Schulz's well documented rise to fame. Named after Coldharbour Lane in nearby SW9, it's why Londoner's consider Markus one of their own. Making this SW4 visit even more poignant, promised magical material from the next in Schulz's trailblazing 'City' series. Entitled 'Los Angeles 12,' it's the kind of broody, melodic madness which ripped up The Gallery tent at SW4 2009.
Expect a host of fresh new music from Gareth Emery, the Garuda God who headlined The Gallery's mesmeric 2012 opening party. Charting at #13, Gareth is another of the leading artists in the Top 100 and returns this year for the first time since his storming SW4 debut in 2010. Poignant new track 'Concrete Angel' looks set to eclipse the landmark success of the sacred 'Sanctuary' and will no doubt entice all arms aloft on Clapham Common. Ever since the lush chords of 'Mistral' announced him to the world, an unwavering passion earmarks this as a truly standout performance.
Aly & Fila's sun kissed trance is perfect for the glowing Clapham sunshine. Long standing friends of The Gallery, 'We Control The Sunlight' was voted Armin's ASOT tune of the year in 2011 – and is now an unofficial anthem of not just The Gallery, but trance lovers in general. New track 'Coming Home' is A&F's latest sparkling sensation, typical of Aly & Fila's much adored philosophy. To evoke a mass outpouring of joy, that constitutes almost a religious experience. So after helping to celebrate The Gallery's 17th birthday in April, we lay out the Clapham red carpet four months later. Sure to be a stunning SW4 debut, Aly & Fila were tailor made for this tantalising trance occasion.
John O'Callaghan brought the tough, tearing beats of his Subculture label to The Gallery, towards the end of 2011. Uncompromising by nature, its John's versatility as a producer that sets this Irish icon apart. His ability to refine these blistering bass lines with sincere vocals is illustrated in the hair-raising soundscapes of 'Big Sky' or the electrifying 'Find Yourself'. More recently, John's remix of the aforementioned 'Concrete Angel' has been embraced by lovers of all genres. A classic re-work, enhancing the lead melody with that JOC stamp of authority. Armin counts himself as a huge fan having personally approved John to mix CD3 of his forthcoming ASOT 550 compilation, one of the greatest honours that can be bestowed. Plus an anticipated Cream Ibiza residency for 2012, completing the JOC summer of love.
There's no doubt the legendary status, which 'In Search Of Sunrise' has amongst trance fans – Richard Durand's trademark beats having propelled the series into unchartered territory. Take India as the album theme for ISOS 9. Arguably the most forward thinking ever, those Indian beats not immediately synonymous with dance floor devastation. Durand's SW4 set is sure to contain brand new material from the forthcoming ISOS 10. With Australia the inspiration, it's a good omen for the sun to shine from Down Under!
Our penultimate powerhouse, a warm welcome for Gallery Queen Claudia Cazacu. Her 'Haute Couture' sound is tailor made for the South West Four sun. Finally after last weekend's excellent set before PvD, Gary Proud returns to London. Vandit's hottest new recruit, you know what to expect after Saturday's sell out 'Evolution' album launch at Electric Brixton.
Make no mistake. Paul van Dyk's monumental Evolution experience is sure to lure the global trance family to Clapham. With Evolution and Paul van Dyk, this will be South West Four's biggest ever trance arena – no matter which metric is used.