Hence no surprise that ticket sales for both days have soared to record breaking levels. Further affirming the thrill enticed by these announcements so far, Saturday 'super saver' tickets have now completely sold out and increased in price, with Sunday not far behind.
With the next round of artist additions set to commence 'Phase 2' of the SW4 2012 lineup, tickets will soon be in even more demand. For if 'Phase 1' was the Clapham hors d'oeuvre, 'Phase 2' is the sumptuous SW4 main course. August Bank Holiday will never be the same again; Bon appétit!
ADDED TO SW4 DAY ONE: SAT 25TH AUGUST
BENNY BENASSI · GARETH EMERY · MARK KNIGHT
JORIS VOORN · FUNKAGENDA

First up for the Saturday is the brilliant Benny Benassi. Since he gave the world 'Satisfaction' with his immortal anthem, the iconic Italian has added more strings to his musical bow –moving away from the misconceptions of many. Only the most creative could transform a hip hop rite of passage, into an electro house monster. Exactly the case with Public Enemy's 'Bring The Noise,' bagging a coveted Grammy award for 'Best Dance Remix.' A permanent fixture in the upper echelons of DJ Mag's Top 100, Benassi's cheeky re-work of Marshall Jefferson's classic 'Move Your Body', is odds on to be the 2012 summer scorcher.
Expect a host of fresh new music from Gareth Emery, the Garuda God who needs no introduction amongst the SW4 fraternity. Charting at #13, Gareth is another of the leading artists in the Top 100 and returns this year for the first time since his storming debut in 2010. Poignant new track 'Concrete Falls' looks set to eclipse the landmark success of the sacred 'Sanctuary' and will no doubt entice all arms aloft on Clapham Common. Ever since the lush chords of 'Mistral' announced him to the world, an unwavering, uplifting outlook earmarks this as a truly standout performance.
Mark Knight's mercurial sound has not only propelled his revered imprint to world domination but represented a pioneering electronic sound. Blurring the boundaries between the mainstream and underground, it never fails to tantalise an ever increasing fan base. It's why the packed global itinerary of Toolroom's top dog sells out each pulsating party weeks in advance. His headline slot at Toolroom Knight's 5th Birthday at O₂ Academy Brixton proved one of the performances of last year, whilst Toolroom's Miami showcase quickly became THE talk of WMC 2012. After a year's SW4 hiatus, the Toolroom Knight is just what Clapham's house heads have yearned for.
Also true of Funkagenda. A home grown vivacious talent, whose unchartered rise to fame has been no less impressive. That 'Man With The Red Face' collaboration with Knight scooped every award going, enhancing Laurent Garnier's classic with a captivating production nous. Achieving the delicate balance between tough and melodic, this acquired skill led to specific remix requests from Basement Jaxx and Fatboy Slim amongst others. Harnessing the experience from being signed to Toolroom meant Funkagenda was able to fly the nest with supersonic speed! Culminating in his acclaimed 'Funk Farm' label, earning a sought after Ministry Of Sound residency. He is certainly at the front of our minds when it comes to quality house music at South West Four.
Finally for Saturday it's Dutch trailblazer Joris Voorn. Commended for his ever evolving ethos, a host of radical releases have crafted a lasting legacy. A prolific producer who always strives to engulf the senses, look no further than his outstanding edit of Nalin and Kane's summer smash 'Beachball.' Joris has prospered where others have failed, by enhancing the original into an underground spell of wizardry. Also possessing magical properties, Voorn's now legendary 'Balance 014' compilation eloquently combined 100 tracks into a double CD. This demonstrated a rare talent responsible for securing headline slots at We Love at Space Ibiza and Awakenings.
ADDED TO SW4 DAY TWO: SUN 26TH AUGUST
2 MANY DJS (DJ SET) · ERIC PRYDZ · SASHA
SIMIAN MOBILE DISCO (DJ SET) · EROL ALKAN
Deep breath, moving onto Sunday. You can never have too much of 2 Many DJs, the DJ manifestation of sensational production duo Soulwax. With an inherent eclectic nature, it's this 'expect the unexpected' prophecy that has wowed their devout fans. Count Zane Lowe as one, after playing their Arcade Fire remix of 'Sprawl II' on his Radio 1 show. A brilliant realisation of the '2 Many' concept, it re-vitalised this indie rock original with vintage disco and electro-glitch galore. It is by this ethos that the Belgian musicians headline the world's leading festivals and club nights and with which we are delighted to present their SW4 debut this year.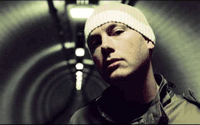 Crashing SW4 last year as the enigmatic Cirez D, Eric Prydz prides himself in all things house. His ground breaking 'Mouseville' imprint caters for those darker productions, such as the infectious hook from 'On Off', whereas the 'Pryda' label and namesake tracks encompass the more melodic side, but no less compelling. Hence with this wide ranging spectrum the Swede's polished performances were always one of club land's great wonders. Then 'Eric Prydz In Concert' came along, superseding all before in EPIC fashion. After selling out the mammoth Brixton Academy, Alexandra Palace and Amnesia Ibiza last year, it's a privilege for SW4 to welcome Eric Prydz raw and in the flesh.
The mighty Sasha returns also, to sweep Sunday off its feet. The DJ powerhouse, whose illustrious twenty five year career incorporates some of the most memorable moments in SW4 history, is now fully entrenched into Clapham folklore. An undying thirst for innovation has meant that Sasha has always dictated the pace, since establishing himself with pioneering Renaissance and Global Underground associations. Utilising the latest technology enables Sasha to connect with the dancefloor like no other. His inimitable atmospheric sound captivated last summer's 'Never Say Never' Ibiza parties, attracting four thousand connoisseurs each week! Sasha's transcendental synths are set to mesmerise SW4 once again.
Erol Alkan's lasting impact on London's club scene makes him a huge draw at SW4. As founder of trend setting night Trash at The End (RIP) and its anything goes policy, Erol has received worldwide adulation for his unique fusion of tech, electro, pop and rock. Anything that holds a beat is well within the Alkan domain, yielding classics which are sure to be SW4 favourites! Ask the loyal pilgrims who flock to Bugged Out! and Fabric on each momentous occasion. As the immortal saying goes, Erol Alkan 'keeps kids dancing.'
Having worked with Florence and the Machine and The Arctic Monkeys, Simian Mobile Disco are another devastating dance act joining us at SW4 2012. SMD's spin on unconventional genres, equates to a defining festival experience. SW4 will be a perfect platform to tease exclusive material from their new 'Delicacies' label, best summed up by delicious new track 'Seraphim.' Simian Mobile Disco make their eagerly anticipated return to London, after last year's breathtaking SW4 and Together Winter Music Festival appearances. With both occasions cultivating a riotous atmosphere, the duo are tailor made for Clapham debauchery.