The Friday – 29th June 2012 – curated by Birmingham's Leftfoot will see the return of Gilles Peterson who will be compering on the day as well as jumping behind the decks of one of his legendary DJ sets.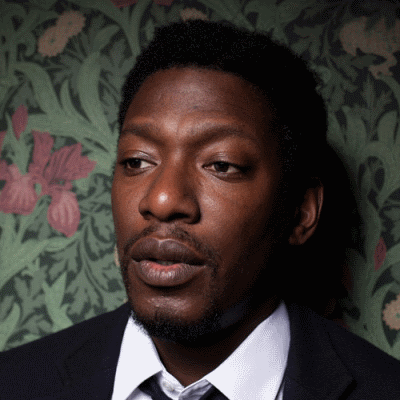 London Hip-Hop virtuoso Roots Manuva will be headlining the Friday and will be joined by the genre defying Ghostpoet, cover Maestro's Introducing who will be taking on DJ Shadow's 'Entroducing' in full, with Leftfoot's new favourites Bad Bad Not Good completing the main stage line up.
Headlining the second stage will be local tropical dub pioneers Troumaca, electro heroes Free School, the groove driven Maylight as well as a DJ set from Leftfoot's very own Sam Redmore.
The Friday doesn't end there… Mr. Scruff will be heading to the park to play on his very own stage – Mr Scruff's Tennis Hut. He will also be headlining the After Show Party which will be completely exclusive to Mostly Jazz, Funk & Soul ticket holders!
On Saturday – 30th June 2012 – we will see the return of Craig Charles' Funk & Soul Club with the man himself curating the line up as well playing a headline DJ Set on the second stage. He will also be taking over the After Show Party on the Saturday night. Again, this will be completely exclusive to Mostly Jazz, Funk & Soul Ticket holders.
Headlining the Saturday night will be Rock and Roll Hall of Famers and Woodstock legends Family Stone. They will be playing a hit laden set which will include psychedelic groove classics such as Dance To The Music, Family Affair and Everyday People.
They will be joined by the Native New Yorkers Odyssey, Speedometer, The Atlantic Players, The Bongolian, Lack of Afro (DJ Set) & Federation Of The Disco Pimp, Rotunda of Wonder, Electric Swing Circus as well as Introducing coming back to play their second show of the weekend with their take on the music of Mr. Scruff.
On Sunday – 1st July 2012 – We will be joined by the Godfathers of Funk – George Clinton & Parliament Funkadelic. They will be bringing the party to a rapturous close which what is looking like their only UK date of the summer!
Also performing on the Sunday will be James Brown's Trombone player and master in his own right Fred Wesley who will be joined by his long time band The New JB's. Completing the Sunday line up will be Soweto Kinch, Neil Cowley Trio, Zoe Rahman, Abram Wilson, Andy Hamilton & The Bluenotes, Husk, Miles Levin, Steve Ajao & Birmingham Jazz Youth Ensemble.
In 2012…. There will be, once again, two stages side by side at the festival, the second of which will feature up and coming talent. As in 2011, Tony Dudley-Evans' development agency Jazzlines and Birmingham's premier jazz & funk parlour The Yardbird will be curating the second stage, whilst Gilles Peterson's favourite Birmingham promoters Leftfoot will curate both stages on the Friday. Each will showcase some of their top acts so expect to see a wealth of emerging sounds.
Tickets for Mostly Jazz, Funk & Soul 2012 are now on sale via www.mostlyjazz.co.uk. To avoid booking fees there will also be the option to send in a postal form which is now available from the website. Alternatively, you can visit one of our outlets listed on our site to pick up the tickets in person.