Over the years, READING & LEEDS FESTIVAL has seen some of the most memorable musical moments in history. 2012 will be no exception and we are very proud to announce three exclusive Main Stage headliners coming to entertain the 160,000 fanatical music enthusiasts who make this the most thrilling festival on earth. If you want to see every band that matters then Reading & Leeds Festival at Little John's Farm in Reading and Bramham Park in Leeds is the only place to be this August Bank Holiday Weekend.
The greatest rock band in the world right now, and masters of whipping crowds into a frenzy, FOO FIGHTERS will kick off proceedings in Leeds on Friday and close the show in Reading on Sunday, playing their only UK shows this year. THE CURE have an unrivalled catalogue of both commercially and critically acclaimed hits and this is a long awaited return for this hugely influential and important band. They play Leeds on Saturday and Reading on Friday, their only UK shows this year. The biggest and most exciting UK band to have emerged in the last decade, KASABIAN make their first headline appearance at the festival on Sunday at Leeds and Saturday at Reading. Their epic and anthemic tunes will fill the fields at these, their only festival shows in England and Wales in 2012.
The NME/Radio 1 Stage always proves hugely popular and with THE MACCABEES, AT THE DRIVE-IN and JUSTICE lined up for 2012 it's sure to be busier than ever. METRONOMY will top the bill on the Dance Stage bringing their blistering live show to the festival.
Many more names are still to be announced on these stages as well as the full line-up for the NME/Radio 1 Stage, Lock-Up Stage, Dance Stage, Festival Republic Stage, BBC Introducing Stage and the Alternative Stage. This is definitely the finest line-up you'll find at any festival this summer with over 200 acts appearing at the most incredible event. Get your tent packed!
THIS YEAR'S HEADLINERS
THE CURE TO HEADLINE
ONLY UK APPEARANCES OF 2012
Friday 24th August at Reading Festival
Saturday 25th August at Leeds Festival
THE CURE are arguably the biggest alternative rock band of the last thirty years with a stellar catalogue of critically and commercially successful albums and a worldwide fan base. Hugely influential, the group have earned their iconic status with countless hit singles, legendary live performances and their unique sound blending moody atmospheric songs with sparkling pop sensibilities. Incredibly the band have only appeared at the Reading Festival once before, in 1979 around the release of their debut album 'Three Imaginary Boys', so this is a long overdue return and both sites are sure to embrace this classic act.
FOR MORE INFORMATION – www.thecure.com
KASABIAN TO HEADLINE
ONLY FESTIVAL APPEARANCES IN ENGLAND AND WALES OF 2012
Saturday 25th August at Reading Festival
Sunday 26th August at Leeds Festival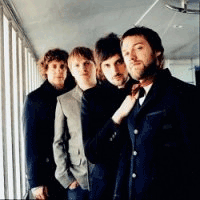 In their own words, KASABIAN were "built to headline festivals". Since the release of their debut self-titled album in 2004, the Leicester group have swept all before them. With a string of festival anthems including 'Fire', 'Club Foot' and 'Empire', KASABIAN can rightly claim to be one of the UK's biggest bands. Their latest album 'Velociraptor' continued this huge success, debuting at Number One in the UK, and confirmed their place at the top table of modern rock 'n' roll legends. A group which encapsulates the heady spirit of festival season, these shows will be a summer highlight for rock fans everywhere. KASABIAN are guitarist Sergio Pizzorno, singer Tom Meighan, bassist Chris Edwards and drummer Ian Matthews.
FOR MORE INFORMATION – www.kasabian.co.uk
FOO FIGHTERS TO HEADLINE
ONLY UK APPEARANCES OF 2012
Sunday 26th August at Reading Festival
Friday 24th August at Leeds Festival

Having recently picked up five Grammy Awards, a Brit Award for 'Best International Group' and NME Award for 'Best International Band', and having seen last year's 'Wasting Light' debut at Number One in 12 countries, FOO FIGHTERS return to headline Reading & Leeds Festival as the undisputed biggest rock band in the world today. Since first appearing at Reading in 1995 and ascending to headlining the Reading & Leeds Main Stages in 2002 and 2005, FOO FIGHTERS have never received anything short of a spectacular welcome from the crowds at Reading & Leeds.
In the tradition of their historic 2008 Wembley Stadium doubleheader and last year's Milton Keynes weekender FOO FIGHTERS are poised to make this year's Reading & Leeds a legendary event and a true must see for every music fan in the UK.
FOR MORE INFORMATION – www.foofighters.com
SPECIAL GUESTS ON THE MAIN STAGE
Friday 24th August at Reading Festival / Saturday 25th August at Leeds Festival
Grammy-nominated and multi-million selling three-piece PARAMORE are confirmed to perform their ONLY UK FESTIVAL APPEARANCE at Reading & Leeds Festival 2012. This will be the band's first UK show since their sold out tour at the end of 2010 which culminated in two nights at London's O2. In the two years since their last visit, the band have toured across the globe, from South East Asia, Europe, and South America, to the US, Australia and Japan and we welcome them back to the festival with open arms. Taylor, Jeremy and Hayley are currently in the US working on the follow-up to their chart topping platinum third album 'Brand New Eyes'.
Saturday 25th August at Reading Festival / Sunday 26th August at Leeds Festival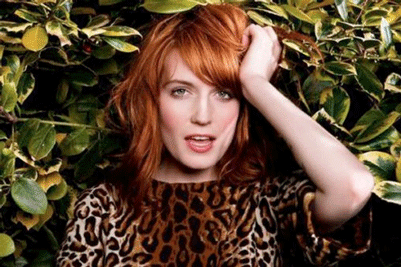 With over 1.5 million sales of her second album 'Ceremonials', a Number One in the UK and Top Ten in the US, two NME Awards for 'Best Solo Singer' and 'Best Track' FLORENCE AND THE MACHINE have been riding the crest of the wave since picking up the 'Critics' Choice Award' in 2009 at the Brits. The band have toured all over the world and are currently on a UK arena tour which will see them play to over 100,000 devotees. Florence first appeared at Reading & Leeds on the Festival Republic Stage and now this second from top of the bill placing continues the meteoric rise of this fantastic new British superstar.
Sunday 26th August at Reading Festival / Friday 24th August at Leeds Festival
Having recently headlined three shows at Alexandra Palace in London and sold over 1 million copies of their latest album 'El Camino', THE BLACK KEYS can safely take the title of band of the year. The group released their breakthrough album 'Brothers' in 2010 to widespread praise, debuting at Number Two in the US en route to winning three Grammy Awards and an MTV Video Music Award. As drummer Patrick Charney has said of the band's recent success, "We've taken the long road to get where we are. We've experienced everything from driving a thousand miles to play for no-one to winning Grammys" and of the new album, "I think where this record is going to shine for me is playing the songs live." Six albums and counting leaves The Black Keys with a remarkable cache of songs from which to select and this set will be a feast to delight in at their ONLY UK FESTIVAL APPEARANCE.
MAIN STAGE CONTINUED
Friday 24th August at Reading Festival / Saturday 25th August at Leeds Festival
North London's BOMBAY BICYCLE CLUB have sold in excess of 350,000 albums and have performed to more tha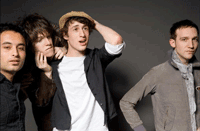 n 150,000 people to date and have a headline appearance at their 'local' Alexandra Palace coming up soon. This year also saw them nominated for no less than three NME Awards which when added to an Ivor Novello nomination, two Top 10 albums and the NME's 'Best New Band' Award in 2010, has seen this low-key quartet soar. Last year's 'A Different Kind Of Fix' has just been certified Gold in the UK and we expect new and old favourites to be aired at both sites ensuring an ever burgeoning and loyal following.
www.bombaybicycleclubmusic.com
There aren't many bands who reach their third album 'Sinners Never Sleep' while still only aged between 21 and 22. Fewer still have sold out two nights at Brixton Academy, two nights at Hammersmith Apollo, or have played to a total of 65,000 people on their many UK tours. That YOU ME AT SIX are also playing the Main Stage at Reading & Leeds Festival is yet another huge accomplishment. Since the release of their debut album 'Take Off Your Clothes' they have been at the forefront of British rock music and have made many fans along the way. Expect a lively crowd!
Fiercely uncompromising duo Ethan Kath and Alice Glass aka CRYSTAL CASTLES have created a stir from their inception with shows that enthrall and excite an impassioned cult following. Two eponymously titled albums, and an inspired collaboration with Robert Smith from headliners The Cure in 2010 have cast them to an audience across the world which has seen a staggering 50 million plays and counting on Myspace and LastFM. This year heralds the arrival of their third as yet untitled album, and this is a chance to catch a band that will inevitably put on one of the most talked about shows of the weekend.
Tom DeLonge from Blink-182 references ANGELS AND AIRWAVES as his "art project" and with the release of the double album 'LOVE Part One & Two' accompanied with a full length science fiction film scored by the band this is certainly no ordinary hiatus from the day job. The band comprises of Matt Wachter on bass (formerly of Thirty Seconds to Mars), guitarist David Kennedy (ex. Box Car Racer) and Ilan Rubin (formerly Lostprophets and NIN) on drums – truly a supergroup for a super weekend.
With an eagerly awaited sixth album coming this year, COHEED AND CAMBRIA have been described as "mix(ing) up the standard pop-punk scheme with creative and original riffs". The band have picked up fans world-wide with their unique blend of progressive rock and hardcore, having toured extensively since forming in 1995 and have earned a formidable live reputation – check them out.
Not many bands can really live up to the title 'hardcore punks', but Toronto's CANCER BATS are the real deal. With a new album 'Dead Set On Living' coming later this Spring, which vocalist Liam Cormier has hinted at being a slight departure from previous releases, the four-piece can only pick up more fans along the way and will definitely win over the Reading & Leeds audience this year.
DEAF HAVANA formed in Kings Lynn in Norfolk but have taken influences from all over the world to create their own new British rock sound. Their debut album 'Meet Me Halfway, At Least' earned great reviews in the rock press, described in one mag as "(they) blend the best elements of screamo with ballsy southern licks all placed lovingly on a bed of chugging riffs" and the follow up 'Fools and Worthless Liars' elevated them higher with a number one record on the BBC Rock Chart. Sure to wake up the festival in style.
www.myspace.com/deafhavanaCached – Similar
MAIN STAGE CONTINUED
Saturday 25th August at Reading Festival / Sunday 26th August at Leeds Festival
Armed with a debut single and immediate acclaim at the tail end of 2010, THE VACCINES certainly hit the ground running and tore into 2011 with gusto. On its release the band's debut album 'What Did You Expect From The Vaccines?' pocketed further plaudits both critically and commercially achieving sales in excess of 250,000 in the UK. The band have an enviable reputation for their live shows and having hailed that "The Vaccines do it better than any British band have done in years" – they picked up the 'Best New Band' accolade at this year's NME Awards. This summer you can see why when they make their debut on the Main Stage.
2012 has already proven to be a fantastic year for ENTER SHIKARI with their fourth album 'A Flash Flood of Colour' crashing into the Top Five in January with stunning reviews. Known for their fiercely independent stance, the band have stuck to their own ideals since they formed in St. Albans in 2003 taking their unique mesh of hardcore punk and breakbeat techno round the country with relentless gigging. This has given them a fearsome reputation as one of the most exciting live bands around and if previous appearances here are anything to go with, the crowd will go absolutely crazy. Get ready to mosh!
With James Mercer at the helm, Grammy-nominated THE SHINS set sail for Reading & Leeds Festival in support of their new album 'Port Of Morrow'. The first new material in four years sees the band establish themselves as one of the most inspiring acts of our times. Mojo declared "the intermesh of emotion and technique is a rare trick to pull in pop, yet The Shins have just made it look easy". With over one million records sold worldwide, The Shins' melody, charm and infectiousness can't be denied.
You'd have to have spent 2011 in hibernation to be unaware of the hysteria and hype currently surrounding ODD FUTURE. The Los Angeles rap collective are one of the most talked about acts in recent times. With their crude sense of humour and confrontational subject matter, the buzz surrounding them continues to grow ahead of the release of forthcoming album 'OF Tapes Vol 2'. One of the most unique and intriguing acts to emerge in a long time; this spectacle is not to be missed.
Hailing from West London and three albums down the line, MYSTERY JETS have accrued success in abundance with their own quirky pop sound. Their imminent fourth album 'Radlands' saw the band relocate to Austin, Texas for the recording, the first time the band have recorded outside of the capital. A fervent fanbase will be down the front for classic songs from the new and previous albums.
Since the release of their debut almost four years ago, Brighton-based duo BLOOD RED SHOES have embarked on a gruelling, unrelenting tour schedule to all four corners of the world. The release of their recent third album 'In Time To Voices" comes of age musically from their punk rock roots moving into an altogether more ambitious three dimensional sound that includes some of their most bold and defiant tracks to date. An electrifying live prospect making their debut on the Main Stage, make it a date.
MAIN STAGE CONTINUED
Sunday 26th August at Reading Festival / Friday 24th August at Leeds Festival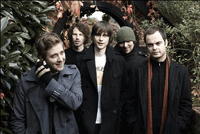 No strangers to Reading & Leeds Festival, KAISER CHIEFS returned from a two-year hiatus last year with the release of their fifth album 'The Future is Medieval'. The band have a career spanning selection of hits which they can call upon, be it the effervescence of debut 'Oh My God', the generation jumping 'Ruby' or the anthemic enormity of live classics 'The Angry Mob' and 'Modern Way'. Kaiser Chiefs have wowed crowds worldwide, gained a phenomenal reputation for their live shows led by singer Ricky Wilson's ebullient persona and along the way evolved into one of the UK's most successful and favourite bands of the past decade.
Hailing from Bridgend in Wales, BULLET FOR MY VALENTINE have become one of Britain's biggest metal bands over the last few years. With three amazing albums behind them (the latest being 2010's 'Fever' with a new one promised soon) and massive success both here and in the US they have picked up awards and plaudits for their modern take on traditional rock. Always popular at the festival expect a packed crowd for the new kings of heavy.
ALL TIME LOW never fail to get the crowd bouncing, and their vibrant pop punk will liven up any audience and this festival will be no exception. The four-piece from Baltimore formed in 2003 and have released four albums to increasing acclaim. Their hilarious video for last year's cracking hit 'I Feel Like Dancin' has notched over 3.5 million hits on YouTube and their fans will pack out both sites this summer.
All the way from New Jersey, THE GASLIGHT ANTHEM come to the Reading & Leeds Festival Main Stage with expectations for their new album 'Handwritten' riding high. They have won over fans worldwide with their anthemic tunes and energetic live shows where they take the spirit of The Clash/The Replacements and their most famous fan Bruce Springsteen and make a modern sound unmistakingly their own. Look out for arms in the air …
www.gaslightanthem.com
EAGLES OF DEATH METAL have attracted a cult following over the years with three dark and heavy albums and very sexy live shows! With a cast list that reads like a who's who of rock with members culled from QOTSA, Foo Fighters and the likes of Mark Lanegan contributing, the band are mysterious, menacing and magnificent.
Incessant touring has seen this quartet from Southampton hone their live performance to great acclaim. Having released their debut album in 2009 BAND OF SKULLS surfed a wave of feverish approval following their inclusion on the 'Twilight: New Moon Soundtrack' and with the attention afforded to them in far-away places, the UK eventually caught up. This year's 'Sweet Sour' album has again caught the critics' imagination and with recent support slots with The Black Keys already taken care of they're set to unleash their fresh arsenal of songs.
Fuelled by a love of classic rock, punk and post-hardcore bands, Leeds quartet PULLED APART BY HORSES quickly gained a reputation for their live shows which more often than not resulted in blood-letting and generally chaotic scenes, their shows are no less entertaining now. With a second album 'Tough Love' out now, PABH have been no less enthusiastically embraced and see a repertoire including dueling Thin Lizzy-style guitars, dark melodies reminiscent of Queens Of The Stone Age and the explosiveness of early hardcore that retains the defiance that has ridden with them from their early days. Miss at your peril!
ON THE NME / RADIO 1 STAGE
Friday 24th August at Reading Festival / Saturday 25th August at Leeds Festival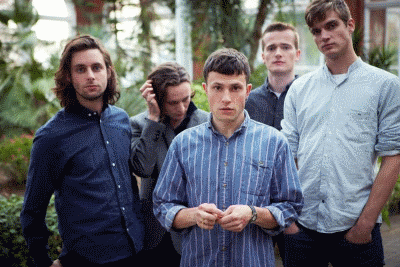 THE MACCABEES' third album 'Given To The Wild' was released earlier this year to massive critical acclaim and soared into the UK charts at Number Four. The South London five-piece are enjoying a hugely successful year so far, and with a sold out Brixton Academy under their belts The Maccabees are further cementing their status as one of the most exciting British bands of our time. We welcome them for their first headline appearance on the NME/Radio 1 Stage.
FOSTER THE PEOPLE have garnered a huge amount of critical acclaim and public adoration on both sides of the Atlantic since the release of their debut album 'Torches'. With last year's feel-good hit of the summer 'Pumped Up Kicks', word of their music spread in a manner that was shockingly quick, even in the age of endless internet churn with everyone agreeing on one thing: this was a band on the cusp of an undeniable breakthrough and Foster The People show no sign of slowing down.
Band of the people, THE COURTEENERS, head to Reading & Leeds Festival ahead of the release of their third studio album, the follow up to 2010's 'Falcon'. With the Manchester four-piece eager to road test new material, head honcho Liam Fray recently declared their new sound as "industrial Motown". An incredible live band, this could be one of the years most talked about performances.
Saturday 25TH August at Reading Festival / Sunday 26th August at Leeds Festival
Hailing from El Paso, Texas AT THE DRIVE-IN came, conquered and released three albums: 'Acrobatic Tenement', 'In/Casino/Out', the EP 'Vaya', and their ultimate swansong 'The Relationship of Command' which is now cited in dispatches as one the most important albums of its genre. Then they split. Now it looks like the many who were never able to see this incendiary live act back in the day will have their dreams fulfilled with this NME/Radio1 stage headline show. This band are name checked and revered by fellow musicians and fans alike and this, their ONLY UK FESTIVAL APPEARANCE will definitely be unmissable.
On the eve of their fifth album 'In The Belly Of The Brazen Bull' THE CRIBS make a return to the scene of one (or two) of their best ever shows. Recently reverting back to their near legendary three-piece status the band continues to evoke passion amongst their fiercely dedicated and ever growing fanbase. The Jarmans – brothers Gary, Ryan and Ross have always been fiercely independent, proud of their DIY ethos and from their early days adept at writing great songs leaving a catalogue of classic punk rock brilliance, battle scars and memories. The Cribs will once again be thrilling, spilling, entertaining and engaging.
Canadian punks BILLY TALENT come to Reading & Leeds Festival with expectations for their upcoming fourth album riding high. The band, led by vocalist Ben Kowalewicz had been playing together for almost a decade before a name change lead to a record deal and their debut eponymous album was released in 2003. "A sh*t-hot, world-dominating hard-rock band has grown out of these four former Mississauga teenagers' shared high-school dreams of … well … growing into a sh*t-hot, world-dominating hard-rock band" is how they describe themselves. Check it out for yourself at the NME/Radio 1 Stage.
MIIKE SNOW are back and return with their new album 'Happy To You' later this month. The hugely talented Stockholm-based three-piece have previously dabbled in the DJ scene and in punk bands, alongside electro and new wave, which lead to writing and production stints with the likes of Madonna and Britney Spears. Now ready to step out of the studio again, these shows are a must see for all music fans.
NME / RADIO 1 STAGE CONTINUED
Sunday 26th August at Reading Festival / Friday 24th August at Leeds Festival
Ed Banger's JUSTICE make electronic music that everyone can rock to. With riffs now as heavy as their beats, the Grammy-nominated Parisian pair head for Reading & Leeds armed with new album 'Audio, Video, Disco'. The record has established them as an international force who are equally at home blaring from a dance club sound system or performing in an arena. Expect a powerful and mesmerising headline performance from a truly unique group.
www.facebook.com/etjusticepourtous
Since releasing their debut album 'Tourist History' in March 2010, TWO DOOR CINEMA CLUB have rapidly become one of the biggest new success stories in UK music. After selling out headline tours in the UK, US, Europe, Australia, Asia, Japan and South America, playing two successive sold out nights at Shepherds Bush Empire and selling out Brixton Academy in under four hours, the band have deservedly earned both a devoted word-of-mouth live following and huge critical acclaim. The Times have called them "the band of the moment" and NME declared that they have "quietly become one of the UK's best loved bands".
The release of THE HORRORS' third album 'Skying' saw the band's already impeccable credentials soar even higher. The record was celebrated across the board by fans new and old as their finest yet and recently won the NME 'Album of the Year' accolade. Not that their debut 'Strange House' and follow up 'Primary Colours' hadn't already cemented their reputation as one of the most original and ground breaking groups around. Both dense and expansive, insidiously poppy and stubbornly arty, The Horrors are one of the bands you must see at the festival.
SBTRKT returns to Reading & Leeds Festival after last year's triumphant DJ set on the Dance Stage, this time round, fans will be treated to his famous live show. His self-titled, Mercury nominated debut album propelled towards the top of DJ's playlists around the world with his combination of funk, soul, synths and bass. Fresh from releasing single 'Hold On' with Sampha, SBTRKT now has his sights firmly set on the August Bank Holiday weekend.
DANCE STAGE
Saturday 25TH August at Reading Festival / Sunday 26th August at Leeds Festival
After ranking high on several Best Of 2011 lists with their Mercury-nominated album 'The English Riviera' and playing to a sold out Royal Albert Hall in October, METRONOMY now turn their attention to 2012 with a headline set on the Dance Stage. Expect a belting, unashamed summer pop set which is sure to propel the quartet to new heights.
KATY B stops off at Reading & Leeds Festival having captured the sound, spirit and energy of British youth culture with 2011's Mercury nominated debut album 'On A Mission'. Having just won 'Best Dancefloor Anthem' for 'Broken Record' at the recent NME Awards, Katy has captured the hearts of many, setting her apart from her peers and firmly gaining her status as one of the UK's biggest breakthrough acts of recent years.
www.katyonamission.com
Having recently completed a stint on the sold out NME Awards tour, 2012 is shaping up to be a huge year for AZEALIA BANKS. The controversial '212' is fast approaching four million views on YouTube, whilst Azealia recently topped NME's cool list for 2012 and featured in the Top Three in the BBC Sound Of 2012 poll. With her recently announced debut album 'Broke With Expensive Taste' due out in September, Reading & Leeds audiences will be treated to a very special preview come August.
www.azealiabanks.com
Known for his lightening DJ mash ups, JAGUAR SKILLS is one of the most in demand names on the circuit. Praise has been forthcoming from Trevor Nelson who declared he is "the greatest mash-up DJ right now, no one does it better" while Mark Ronson stated "Jaguar Skills, like myself, is a proper ninja! He's dope!!!" Expect an aural assault of every tempo, from dubstep to drum 'n' bass, and everything in-between.
TICKETING INFO
Weekend tickets £197.50 plus applicable booking fees ● Day tickets Fri, Sat, Sun £85.00 plus applicable booking fees ● Early entry permits £15.00 ● Campervan permits £60.00 ● Lockers £15.00 ● Reading car parking £5.00 ● Weekend ticket prices include camping
Online/Telephone from Monday 12th March 7.15pm:
Tickets are strictly limited to a maximum of four per person/address/payment card for those booking by telephone or online and two per person/address/payment card for personal callers to walk in stores.
Credit Card line: 0871 231 0821