Worldwide known Californian rebels, a band famous for living the "sex, drugs and rock 'n' roll" lifestyle, and the castout heroes of many generations, Guns 'N' Roses will perform on the Main Stage at this years Exit Festival. Led by the famous enfant terrible and the icon of rock 'n' roll culture Axl Rose, "G n' R" have been missionaries of the rockers' freedom, accumulating sales of more than 100 million albums worldwide. Guns N' Roses earned their recognition and popularity in the 80s and the 90s with its music, which is a blend of hard rock, blues rock, heavy and glam metal, but also with their spectacular concerts, scandals and fights. Since their 1987 debut album Appetite For Destruction, Guns N' Roses have produced some timeless rock anthems including; Sweet Child of Mine, November Rain, Paradise City, Knockin' on Heaven's Door, Don't Cry, or Welcome to the Jungle. Love em or hate them, you'll be singing along to them. This will definitely be a show to watch!
The EXIT Dance Arena is world renowned for its incredible energy and setting – set within the moat of the fortress walls, it's the no 1 party destination for dance music fans from around the world. 2012 will be another year of unadulterated electronic music of the highest calibre with Laurent Garnier LBS, Azari & III live and Brodinski being the newest artists to be announced. From techno to electro to dirty house to house with a disco twist, the Dance Arena covers all tastes and will keep you dancing all night long. Pushing cutting edge new talent and tipping its hat to the old school, the music in the arena never disappoints and the experience of dancing with 20,000 people as the sun rises over the fortress walls is truly mind blowing!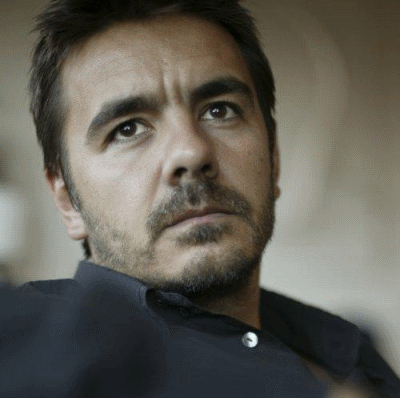 On Sunday 15th July French electronic music pioneer Laurent Garnier joins EXIT for an unforgettable finale with his new tour entitled 'L.B.S'. Only three letters but several different meanings: "Laurent + Ben + Scan X", "Live Booth Sessions", "Loud Bass & Samples", LBS is a new, very club orientated project that will bring together Laurent Garnier (DJ & machines), Benjamin Rippert (keyboards) and Stephane "Scan X" Dri (machines). Straight out of the DJ booths of some of the best clubs on the planet, L.B.S offers the best of both worlds by combining the versatility and flexibility of the DJ set with the ability to experiment tracks live. Two decks, a Rhodes, several keyboards and machines will be used to create organic improvised four-hour sets guaranteed to work the dance floor and keep those feet moving. Laurent Garnier explains a little about his project "I especially want to carry on creating and exploring whether through Dj-ing or playing live. But also, get even closer to the public than we can in a festival. During the live sections of L.B.S I will be developing and fine-tuning new tracks in front of (and with) the crowd to create the live of the future, but also to test out new tracks. We'll be taking our time, something that isn't really the done thing nowadays!!" Laurent has always pushed the boundaries of electronic music and we can't wait to see what this new project has in store for the 20,000 strong Dance Arena crowd. Watch L.B.S at Nuits Sonores here for a taste of what is to come
Saturday 14th July will see the enigmatic Canadian Azari & III take to the stage for a live performance. Having received many rave reviews in 2011 and produced highly regarded tracks such as 'Hungry for the Power' and 'Reckless (With Your Love)', this mysterious act have been active under various pseudonyms since the mid-90s, and have experimented with every genre, from garage rock to house and disco. Numerous original tracks and remixes vary from melancholic numbers with a slice of ambient, all the way to dancefloor anthems knit together with techno. Controversies associated with the first video for 'Hungry for the Power' which was deleted from Youtube for explicit content only fuelled the hype around them, with the debut album named after the band itself, which was released in August 2011 on Tiga's Turbo Recordings, earning exquisite scores from critics and fans alike.
On Thursday 12th July Brodinski will take to the decks, closing the first night of the festival. Brodinski is one of the most exciting young producers to have emerged on the scene in the past few years. His sets contain everything from hard techno, pumped up house to old school and the freshest hip hop. The Brodinski stir-up started in October of 2007, when his first single Bad Runner saw the light of day. Brodinski surfed on the waves of glory in the best possible manner – the second EP, Oblivion soon followed, for the label Turbo Recordings, which was later followed by a compilation named The Best of Everything. The next logical step for the 24-year old was the formation of his very own label, named Bromance, in November of 2011. Brodinski started this year with another boom, a remix of a track named 'On'n'On', by the French duo Justice.
First of the acts for the elclectic Elektrana Stage are Danish electro pop band When Saints Go Machine. The four-piece band was formed in 2007, and their debut album named 'Ten Makes a Face' was released two years later. This all-boy electro pop band, often compared to the likes of Bloc Party and Empire Of The Sun, replaced the electro pop melancholy of the first album on their new release named 'Konkylie', with a more mature sound and energetic tones, leaning towards dance electro as opposed to the previous Scandinavian pop effect. Combining vocoder and a colorful downbreaking electro effect, though associated more with indie rock than electro, WSGM are tieing together a unique frame, creating a new echo in the history of electro pop.
LINE UP SO FAR:
Guns'n'Roses, New Order, Richie Hawtin, Gossip, Wolfmother, Luciano, Laurent Garnier LBS, Miss Kittin, Azari & III, Buraka Som Sistema, Art Department, Maceo Plex, Reboot live, Brodinksi, Kenny Larkin, Robert Dietz, Maayan Nidam… with much much more to be announced!
TICKETS:
Early Bird Tickets: £85 plus booking fee SOLD OUT
Loyalty Club Tickets: £89 plus booking fee
Standard Tickets: £95 plus booking fee
Camping Tickets: £25 plus booking fee
VIP Tickets: £220 plus booking fee