19-23 JULY 2012
THE GARDEN, TISNO, CROATIA
Confirmed line up so far:
DE LA SOUL / FINK / DJ YODA / PLAID / GHOSTPOET
BELLERUCHE / CRAIG CHARLES / DJ KENTARO / SUBMOTION ORCHESTRA / TEEBS / KWES / ANCHORSONG / HIDDEN ORCHESTRA / KUTMAH / MR THING / ILLUM SPHERE / MATTHEW HALSALL / DELE SOSIMI (TRIBUTE TO FELA) / OLUGBENGA (METRONOMY DJ) / DJ CHEEBA /
EGLO RECORDINGS: ALEXANDER NUT / FATIMA / FUNKINEVEN / OLIVIER DAYSOUL /
ONE TASTE: JONO McCLEERY / ESKA / STAC / DANNI EVANS / KIDKANEVIL / ELIPHINO / FLAKO / TANYA / AUCLAIR / OM UNIT / WAH WAH 45's: SCRIMSHIRE / PART TIME HEROS / DOM SERVINI /
FIRST WORD: HOMECUT / GRILLA / SOULEANCE / ARIYA ASTROBEAT ARKESTRA /
RIOT JAZZ / DANNY DRIVE THRU / DR SYNTAX & THE MOUSE OUTFIT / RENEGADE BRASS BAND /
DJ CHRIS READ / SPIN DOCTOR / RICH REASON / JONNY DUB / JON K / DOUGIE HASTINGS /
JOHN BERKAVITCH / THE DROP / BIG MARTYN / MIKEY J & MANY, MANY MORE…
Over four sun kissed days and nights Soundwave Croatia provides music lovers with the perfect environment in which to enjoy the finest bands and DJs from around the world playing beautiful, thoughtful, and inspiring sounds. Like-minded people from the UK and Europe come together to create a unique party atmosphere, which makes this hidden gem THE festival of choice for those in the know whilst seamlessly combining a summer holiday and music festival into one very unique experience all at a super cheap price.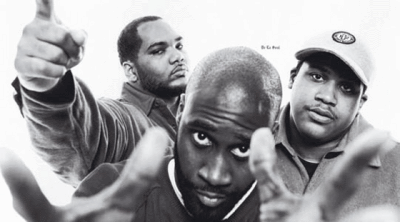 This Year sees legendary kings of flower power hiphop De La Soul, the superbly soulful Fink, the deeply cinematic Hidden Orchestra, rising UK hiphop star Ghostpoet, the sublime Submotion Orchestra take to the Sondwave stage as well as over fifty other amazing acts providing all the sunshine music soundtrack needed for the holiday of a lifetime.
Alongside the main festival stages Soundwave also runs a number of boat parties that embark twice a day on the waters of the beautiful Adriatic Sea, with the Kornati islands only a short distance away expect stunning scenery and sunsets, on top of this the festival also boasts it's own onsite club to dance the night away under the moonlight at until the early hours.
This year also sees the addition of a beautiful boutique campsite featuring thirty elegant Shikar tents from Jaipur, which bring a great addition of onsite sophistication to the festival. Take a dip in the Sea, pop back to your tent and then meet friends for some locally sourced food at the onsite festival restaurant. For those who want to kick back and relax alongside the awe-inspiring line up there is also Massage, Mini Golf and Table Tennis available onsite.
With plenty to do offsite, take in the local vibes with a stroll into the picture perfect local town of Tisno, enjoy the culinary delights of the local farming and fishing villages and explore the beautiful local Croatian coastline and national parks on foot, by car or jump on a boat and go island hopping, or if that just sounds all too hectic kick back and relax on some of Croatia's famous beaches before, during or after the festival. For more information please visit:
www.croatia.hr
Soundwave has become the summer highlight for a growing number of regulars who return year after year with a third of the tickets selling before any artists are announced. With a handful of festivals starting up in the concrete tourist hotspots across Croatia Soundwave has become the festival synonymous with beauty in addition to its amazing line-up. Soundwave sells out early every year, as ticket numbers are limited to retain its intimate spirit so expect tickets to sell out fast!