Early bird tickets to the Saturday have now completely sold out, with Saver tickets on sale priced just £30 + Booking Fee. Eric Prydz headlines, with his final EPIC performance this year, alongside sets from John Digweed, Simian Mobile Disco (DJ set), Sander van Doorn, Fake Blood, Vitalic [Live], Fenech Soler [Live] and Maya Jane Coles. But it doesn't stop there.A further 25 acts across four stages will feature at the UK's biggest dance music all nighter of 2011 and we're delighted to announce these artists right now…
JUST ADDED TO SAT 26TH NOV LINEUP!
PETE TONG (BBC RADIO 1)
DEATH IN VEGAS [LIVE] · SEBASTIAN [LIVE]
JOHN DAHLBACK · SEBASTIEN LEGER
CHRIS LAKE · ALEX METRIC · THE GLIMMERS
UTAH SAINTS · GRUM · RUSS CHIMES · STARSMITH JEREMY ORLANDER · MARK FANCIULLI · THOMAS GANDEY RESET! · BURNS · MONARCHY [DJ SET] · MIGHTY MOUSECOSMONAUTS · PHONAT · RUBEN & RA · DATA TRANSMISSION DJS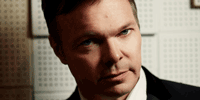 Pete Tong's career is inextricably intertwined with the history of acid house and electronic music. 2011 has been one of his busiest years to date, withPete celebrating the 20th Anniversary of his BBC Radio 1 show and a greatly anticipated return to Pacha Ibiza for a weekly residency. In June this year he also released an excellent double mix album with Felix da Housecat entitled 'All Gone Ibiza 11.' A true legend of dance music we're delighted to welcome Pete to The Great Hall for the Together Winter Music Festival.
Death in Vegas are one of the most exciting and unique bands to ever emerge from the UK dance scene. In 2011 Death in Vegas have returned with one of the most exhilarating albums of the year, as 'Trans Love-Energies' fuses dub, psychedelic rock, techno, grunge and analogue electro to create a sound that is out of this world. Performing a full live set with Richard Fearless on vocal duties, Death in Vegas joins the outstanding lineup showcased inThe West Hall.
SebastiAn has followed such an impressive path that it's hard to believe that he's only now releasing his long-awaited debut album. Alongside Justice, SebastiAn is one of the creators of the Ed Banger sound and readily defies the rules to deliver a dirty and violent kind of techno that coughs and spits.Super prolific and constantly effervescent, this musician has managed, in the space of a few years, to redefine electronic music. We are delighted to welcome him to the Together Winter Festival this November for an exclusive live performance.
John Dahlback is further testament to the theory that there must be something in Sweden's water supply when it comes to producing outstanding DJs and producers. Undoubtedly one of the worlds finest house prodigies, Dahlback landed his first record deal aged just 15 and in the ten years since has released tracks on many of the most respected labels. With a unique style that incorporates pure house through to electro, techno and progressive, John's sound is carefully considered and meticulously polished. With such a promising career ahead we wait with anticipation for his set at Alexandra Palace.
In the years since his first album back in 1999, Sébastien Leger has released more than thirty tracks on many international labels, building his reputation as a key player within the new blood of talented house and techno producers. Parallel to this, he launched his own label 'Mistakes Music' in 2007, whilst becoming more and more in demand for his remixing skills. One of France's greatest exports, Leger will be a true delicacy at the Together Winter Music Festival.
Simply put, Chris Lake is one of the world's great DJs and producers. In 2009 he gained two Billboard Dance chart airplay number 1's and undertook countless tours. 2010 saw him tour the globe and become a resident with Cream, playing Amnesia for the Deadmau5 & Friends parties. In 2011 he has continued his residency, rocking the famous Terrace all summer long. His label Rising Music continues to go from strength to strength andTogether's Winter Music festival will be another great moment in his distinguished career.
Alex Metric's latest album 'Open Your Eyes' brings together the three stands of his musical outputs. Standout tracks include 'End of the World' and his soaring epic house collaboration with Steve Angello, 'Open Your Eyes'. With that said, Alex is probably best known for his outstanding remixes andsuperb DJ sets and with all these strings to his bow, we are in for a real treat.
Grum will also join The West Hall line-up, hot on the heels of his debut album 'Heartbeats' breaking into the top five in the US electronic music chart, winning the Best Electronic Artist of 2010 on US itunes and delivering excellent performances at Rockness, Parklife and Creamfields. Grum will feature alongside one of the UK's hottest emerging producers, remixers and DJs from the past 12 months; Russ Chimes. Starsmith, having claimed critical acclaim from Mixmag and The Guardian for his past projects, has gone on to play at various festivals this summer included Exit, The Big Chill, Rockness, with Together the next festival on his hectic schedule.
The hugely talented Jeremy Olander has caused quite a storm in the dance music world throughout the course of this year. Championed by Eric Prydz as'the next big thing', Jeremy will feature in The Great Hall. Aged just 24, Mark Fanciulli has notched up an impressive reputation which has seen him play clubs across the world including Ministry of Sound, Set Miami, Pacha San Paolo, Avalon Los Angeles and many more. Responsible for co-running Saved Records with his brother Nic, Mark has also released on key labels such as Joris Voorn's Rejected and Josh Wink's Ovum. Get ready to witness his talent at Alexandra Palace this November.
DATA TRANSMISSION PRESENT 'A HEADPHONE DISCO'
In arena 4 strap on a pair of headphones and prepare to be immersed in two worlds of sound at our Data Transmission Headphone Disco. We have lined up a genre-melting selection of acts playing back to back over two audio channels of musical greatness. Once you have been given yourwireless headphones you will have no excuse but to choose a channel and join in the fun! Artists playing the arena include The Glimmers, Utah Saints, Thomas Gandey, Reset! Burns, Monarchy (DJ Set), Mighty Mouse, Cosmonauts, Phonat, Ruben & RA plus Data Transmission's very own resident spinsters.
TOGETHER WINTER MUSIC FESTIVAL
DAY TWO LINE-UP…
THE GREAT HALL:

EPIC

[ERIC PRYDZ IN CONCERT]

JOHN DIGWEED · PETE TONG

SANDER VAN DOORN

SIMIAN MOBILE DISCO (DJ SET)

SEBASTIEN LEGER · CHRIS LAKE

JEREMY OLANDER

THE WEST HALL:

DEATH IN VEGAS [LIVE]

VITALIC [LIVE] · FAKE BLOOD

FENECH SOLER [LIVE] · SEBASTIAN [LIVE]

MAYA JANE COLES · ALEX METRIC

GRUM · RUSS CHIMES · STARSMITH

DJ MAGAZINE ARENA:

JOHN DAHLBACK

MARK FANCIULLI

BOOTLEG SOCIAL DJS

+ MORE TBA

DATA TRANSMISSION PRESENTS

'A HEADPHONE DISCO':

THE GLIMMERS

UTAH SAINTS

THOMAS GANDEY

RESET! · BURNS

MONARCHY (DJ SET)

MIGHTY MOUSE

COSMONAUTS · PHONAT

RUBEN & RA

DATA TRANSMISSION DJS