Ultra Europe 2022 took place across three days (or should I say, nights) from July 8th to 10th this year in the idyllic coastal city of Split in Croatia. Split is known for its ancient old town, glimmering blue waters, and buzzy nightlife scene – making it a wonderful destination for Ultra Europe.
I'd heard about the epic Ultra festivals that take place all around the globe and had always been keen to attend one of the events myself. So, I was more than happy to make my debut, especially in Split, one of my favourite cities.
Ultra is renowned for hosting many of the globe's most recognized and talented DJs, and this summer in Split, there was no exception. Ultra Europe 2022 welcomed the likes of Armin Van Buuren, Alesso, Tiësto, Martin Garrix, and many, many other top-name DJs.
With the music starting at 7 pm each day and powering on until the early hours of the morning at 5 am, I mentally prepared myself for a long, eventful weekend – and I was right to.
Day one Ultra Europe 2022
Ultra Europe was hosted in Park Mladeži football stadium, so there was plenty of space for dancing. We entered the festival around 10 pm, and the crowds were slowly growing. Flitting through the swarms, we could see the excitement plastered across everyone's faces, ready for a full weekend of EDM music and revelry.
One thing we noticed on day one of Ultra Europe was that there was only one set of toilets – far from ideal for a festival designed for over 140,000 people.
We made a beeline to the end of DJ duo Sofi Tukker's set at the main stage, and I was soon mesmerized by the bright, flashing colours and thudding beats. The main stage kept us well and truly captivated for the night, with a string of high-energy sets, including from Israeli psytrance duo Vini Vici, Dutch DJ Afrojack, and American EDM producer Marshmello.
Renowned for protecting his identity by wearing a distinct Marshmallow mask (surprise), we bounced around to Marshmello's famous hits, including his popular collaboration with Brit pop-rock band Bastille's, 'Happier'.
Of course, we couldn't miss a closing set from legendary Dutch DJ Armin Van Buuren. The misty, hypnotic lights and trance tunes kept us moving until the wee hours of the morning – in fact, we wanted more.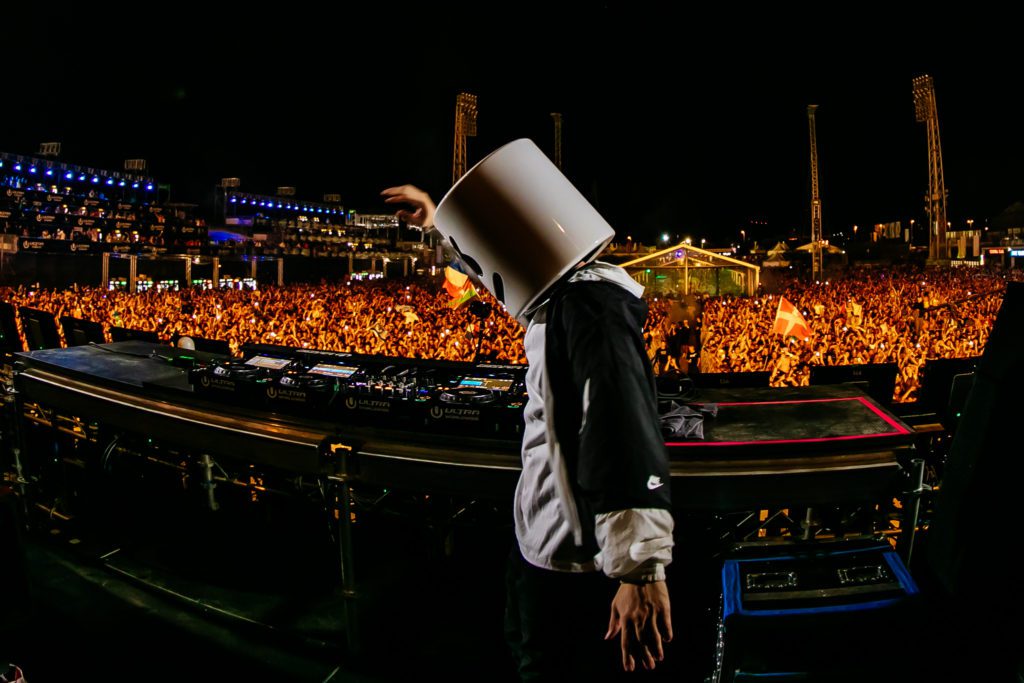 Day two Ultra Europe 2022
The late start to the festival meant we could sleep in without missing any music, which was very necessary after leaving the festival grounds at 5 am.
A little slower than the day before, but just as excited, we made our way to Park Mladeži just in time for Oliver Heldens's set – another talented Dutch DJ.
I hadn't known much of Oliver Heldens's music previously, but I was instantly impressed as we snaked our way into the crowds. Oliver Heldens spun an animated, gripping set filled with fun remixes of well-known popular chart songs – the types everyone knows the words to.
Next up was Swedish DJ Alesso, who put on a spectacular show with all the works – flames, fireworks, you name it. Alesso even played 'Heroes' – one of my favourite songs of his.
We barely strayed from the main stage for the second night in a row, letting loose to two more performances from French DJ Snake and Australian musician Timmy Trumpet. As you may or may not already know, the latter is famous for DJing with the trumpet live, something I'd never experienced before.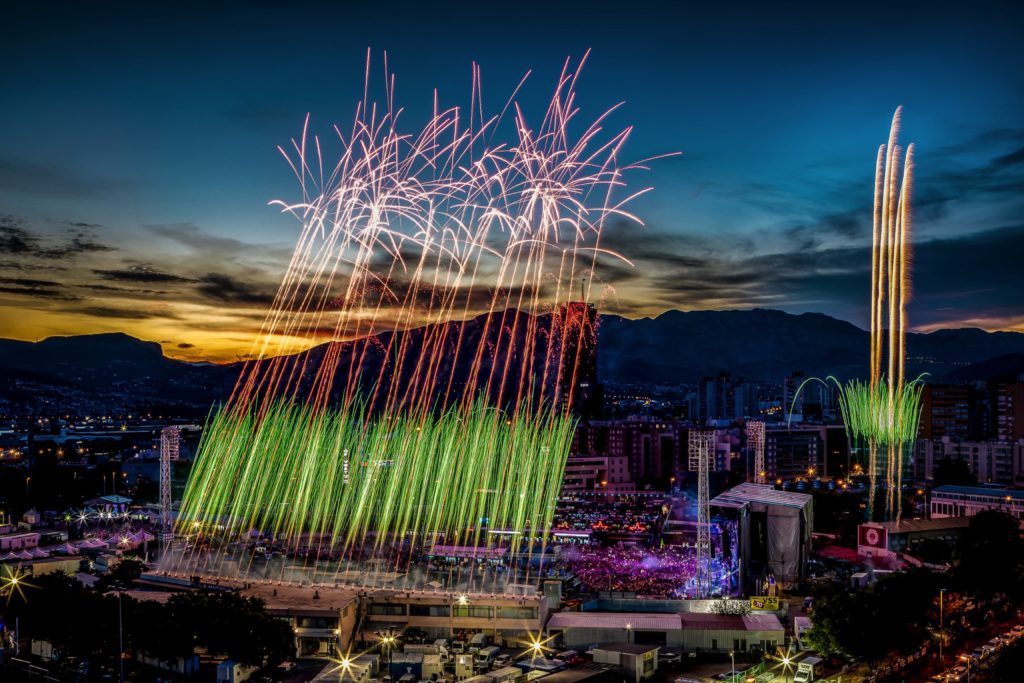 Day three Ultra Europe 2022
After another morning of dancing until sunrise, day three was the biggest struggle yet. But, this was the night I was keenest for, with sets from Above & Beyond, Tiesto, and Martin Garrix.
After a lie-in and another much-needed nap on the beach, we managed to take our sorry bodies to the Ultra Europe grounds for the third day (night?) in a row.
With the entry queues taking significantly longer than the previous two nights, we only managed to get into the venue in time for the end of Above & Beyond's set. But fortunately, some luck was on our side as the group played one of our favourites – the euphoric 'Blue Sky Action.'
By the time Tiesto was hitting the decks, the crowds were thick and thriving, but we still managed to wind our way into our usual spot. As expected, it was one of my favourite sets of the weekend.
Tiësto's well-known hits were teamed with vivid, flashing lights and, of course, plenty of glittering fireworks. We threw our hands up with the rest of the fans, jumping and flinging ourselves around to exhilarating beats, including my personal Tiësto favourite, 'Wasted.'
The euphoria of the evening continued as Martin Garrix took to the decks spinning hit after hit after hit. We danced and sang along to the likes of 'Follow', 'Scared to be lonely' along with the rest of the vigorous celebrators. At one point, a circle had formed for a 'mosh pit', but it ended up being pretty harmless and innocent.
Riding high from the sets on the main stage, we decided it was time to venture further afield. Feeling the early morning chill (yes, I even get cold during the summer in Croatia), we joined the masses of heaving bodies at the tented Resistance stage to bop around to Italian DJ Marco Carola.
Exhausted yet wanting to make the most of the elusive festival atmosphere, we tiredly attempted to move around to Hardwell's heavy tunes before making one last early-morning trip home.
While it's not the best-organized festival I've ever been to, Ultra Europe 2022 gifted me incredible memories of dancing to some of the planet's most famous DJs with old and new friends I'll never forget. And if you decide to take on Ultra Europe yourself – buckle up because you're in for a rollercoaster of a ride (don't worry, it's a very, very fun rollercoaster).
Check out more of our festival reviews here.