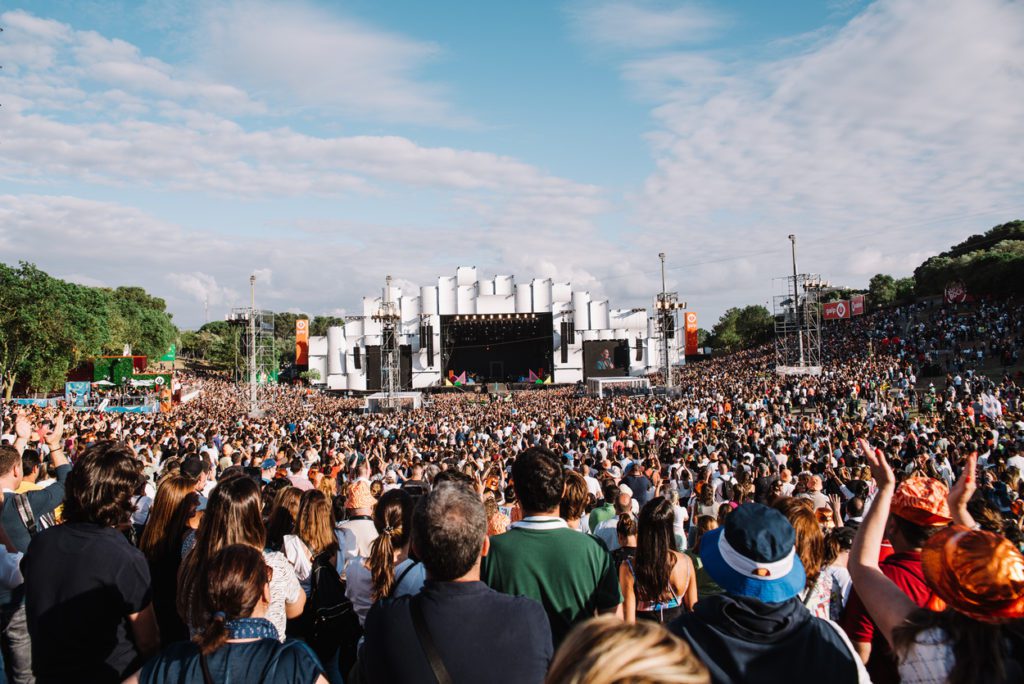 There was excitement in the air as we flitted through the gates of Rock in Rio Lisbon festival on Sunday, 19th June. The grounds were already heaving with people, and for many, it was their first festival after over two years of cancelled events due to COVID-19.
Rock in Rio Lisbon hosted four jam-packed days of big-name music this June. We attended to see the famed Black Eyed Peas take to the stage, along with Brit singer-songwriter Ellie Goulding, Brazilian singer-songwriter Ivete Sangalo, and Portuguese singer David Carreira.
Other days of the festival saw headliners like rockers Muse, new-wavers Duran Duran, and rapper Post Malone play to the crowds.
On arrival, we were instantly impressed by the festival's fun, efficient, and easy-to-access layout. While the site was easily navigable, it was the other small additions that stood out to me that really make a festival unique.
We giggled at the people dressed up in Lays packets serving crisps (which I, of course, purchased from later as a late-night snack) and were wowed by the smart and aesthetically pleasing main stage. The huge Ferris wheel made for an Instagram-worthy backdrop for photos, and I'm sure, offered great views of the busy festival below.
While plenty of bars were available to grab a drink, Rock in Rio Lisbon is one of those festivals where staff wander through the crowds selling beer and cider from containers on their backs – very convenient indeed.
Ellie Goulding
After having a little exploration of the site while Ivete Sangalo was belting out her hits, it was soon time to get settled for Ellie Goulding.
For me personally, the anticipation was high. The last time I'd seen Ellie Goulding live was 12 years ago, and it seems we'd both changed a lot. Ellie only had one album out at the time, but by now, she boasted records with superstars like Calvin Harris and Major Lazer.
We were soon entranced and enchanted by Ellie's hypnotizing, ethereal voice. She sounded just as she did 12 years ago and impressively, as she sounds on the radio, too.
While the ever-glamorous Ellie started with some of her lesser-known songs, by the middle of the set, almost everyone was singing along to hit after hit. We swayed, sang, and bounced around to the likes of 'Powerful', 'Outside', 'I need your love', and 'Love me like you do.'
The crowd erupted with Ellie's more energetic club hits, and the atmosphere was electric. The zip-liners zooming above the masses as Ellie sang only added to the vibrant mood. A song I didn't recognize but scrambled to scribble down was the lighter, catchy 'Bleach' that Ellie described as a song to 'help you forget someone'.
Ellie finished her captivating set with a fan-favourite – the animated, lively 'Burn' and we were more than satisfied with her performance.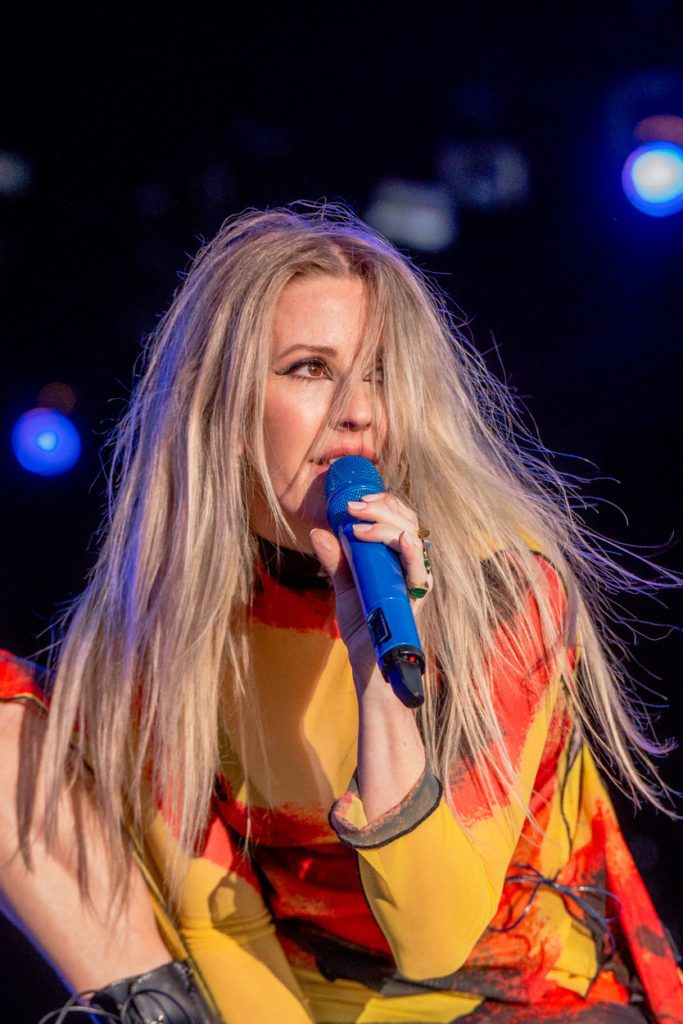 The Black Eyed Peas
After a brief cider and crisp break (those vendors sure come in handy), we welcomed the headliners to the stage – The Black Eyed Peas. Even before the group bounced onto the stage, I was awash with a strong sense of nostalgia. I could picture myself sitting at school all those years ago, humming along to their then fresh hit 'Where is the love?' and I couldn't wait to hear it in person, albeit sadly without Fergie.
The Black Eyed Peas erupted onto the stage, starting the show with high spirits with the aptly-named 'Let's get it started'. I can only describe the set as one massive, energetic party, as we raved and threw our hands up to famous hits like 'Boom boom pow', 'Pump it', 'Scream & shout', and 'I gotta feeling'.
The Peas' latest song, 'Don't you worry', featuring Shakira, went down well with the crowds – yet strangely, they decided to play it twice.
But for me, as I'd expected, the highlight of the show was of course, 'Where is the love?'. As a crowd, we were all encouraged to shine our phone torches which made for a magical collective moment. The mass of people lit up against the darkness as the familiar tune filled the site. It was one of those festival moments where all the emotions hit hard, and yes, I almost cried.
It was a day and night filled with plenty of nostalgia, energy, and boogying – and with that, you can't really go wrong, can you? Thank you, Rock in Rio Lisbon – I'll be back.
Have a peek at some more of our festival reviews here.