The definition of the word 'Victorious':
'Victorious' – /vɪkˈtɔːrɪəs/ – adjective – having won a victory; triumphant.
Based on this definition, the name is definitely appropriate to this years festival, returning to the coast at Southsea in style, with an impressive line up and glorious sunshine.
The Lottery Winners kicked off the proceedings and it was good to see they don't take themselves too seriously. Ferociously catchy songs were the perfect starter to get the crowd warmed up. On a similar note, Terrorvision followed and it was pop-rock all the way, culminating in the crowd singalong 'Tequila'.
Criminally, Peter Hook and the Light only had a 40 minute slot, and the legendary bass player shone. Playing Joy Division and New Order classics arguably better than their singer Bernard Sumner two years' prior in their headline slot in 2019, Hooky certainly had more stage presence, bravado and crowd engagement.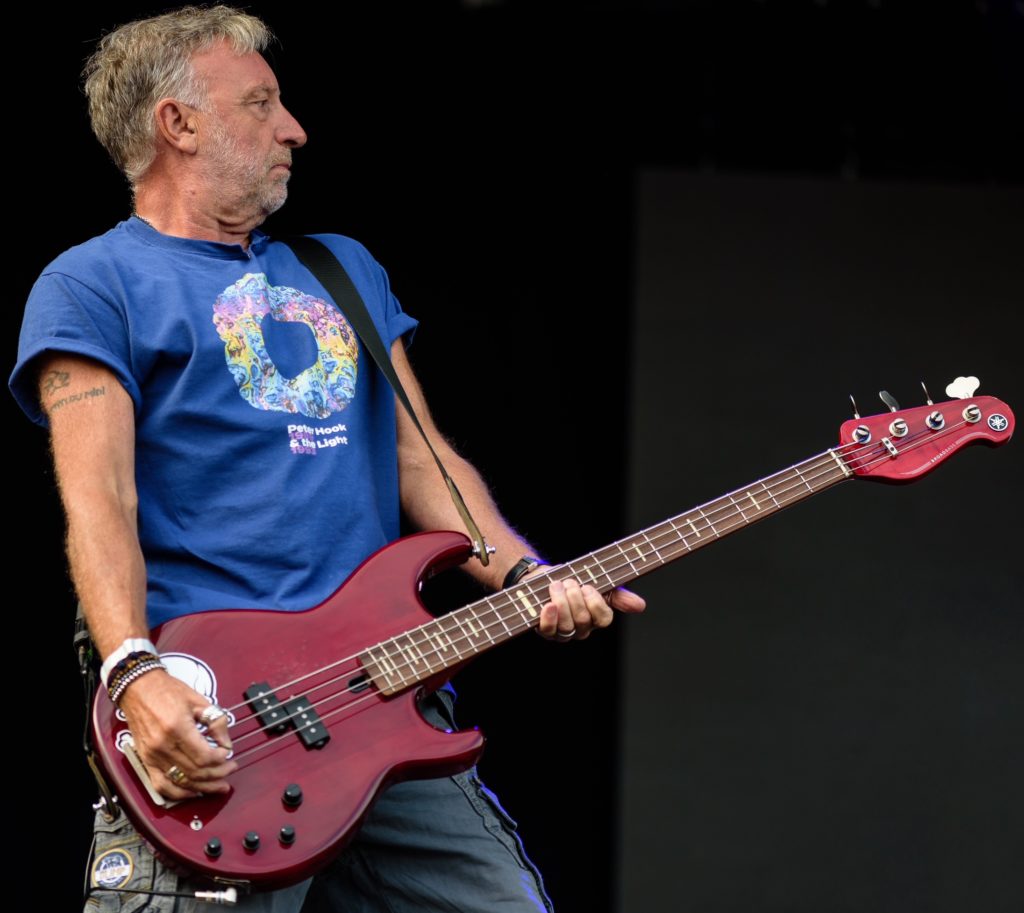 Despite equipment problems, Feeder returned to Victorious with a blistering set. The Kooks followed and it's amazing to think it has been 15 years since their debut album – their feel good songs still sounded just as fresh. Ending with hit Naive, there was no lack of experience in their set.
Madness clearly have a huge loyal fan base, with the crowd sporting more fez than a Moroccan wedding. The nutty boys came on stage smoking, but played hit after hit to their adoring fans. Questioning how many old Etonians have led the country on 'Bullingdon Boys', Suggs brought the politics and it's good to see they still have a message to make. Finishing with 'Always Look on the bright side of life', the crowd went home happy on Friday night.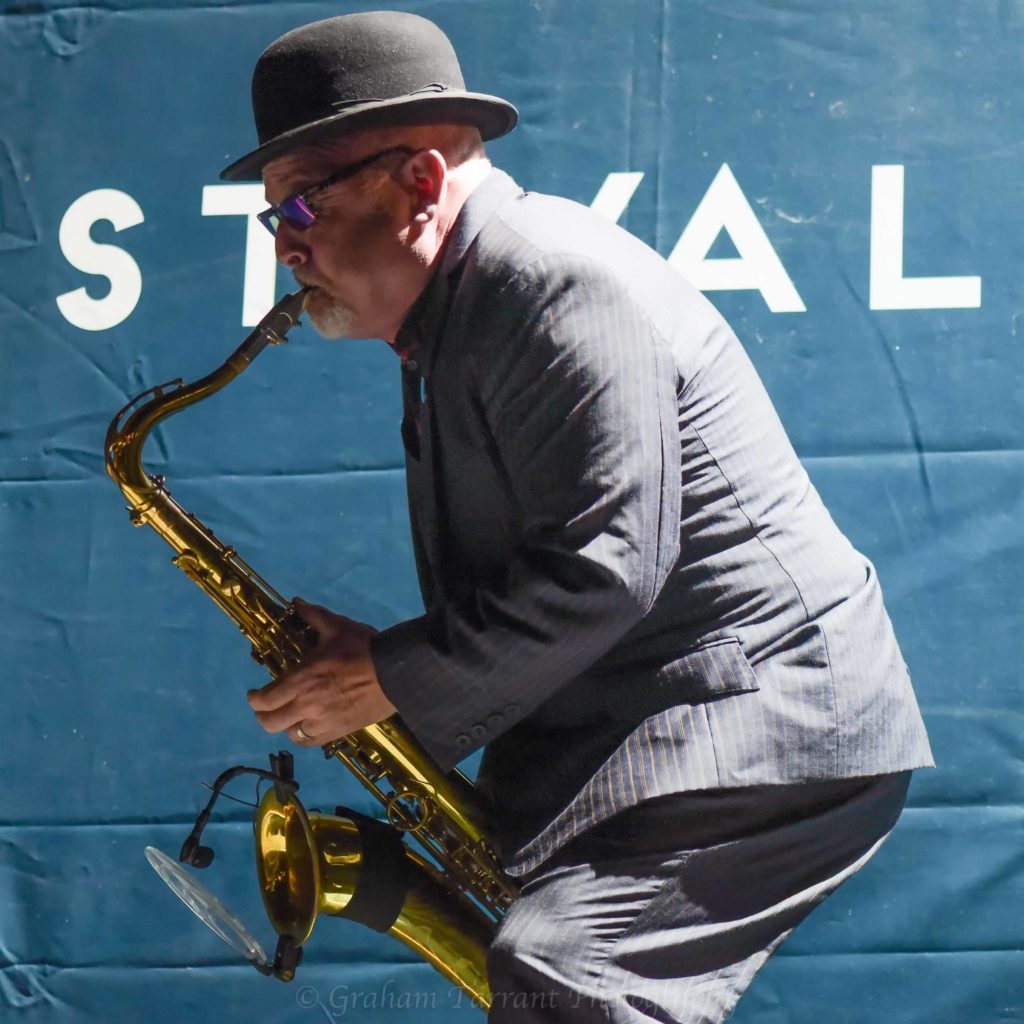 At Victorious, organisers cunningly book a special guest early who may be found headlining other festivals to draw the crowd on site early. Saturday kicked off in style with Craig David and TS5 this year – fortunately he was delayed by an hour due to the sheer traffic trying to get on site to see him. For those who haven't seen his TS5 sets, Craig combines his ability to sing, MC and work the crowd while DJing. Mixing his own songs with the likes of Whitney Houston and TLC, everyone was on their feet dancing, including the security.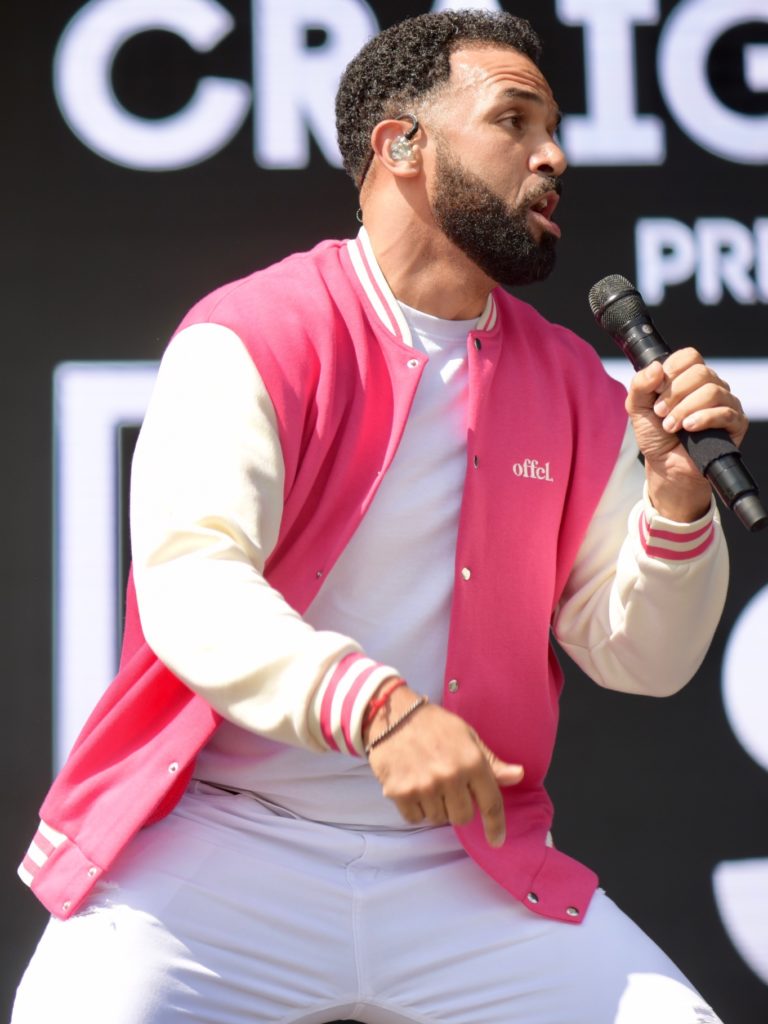 Stereo MC's followed stepping it up, looking like a mix between Steptoe & Son and a long lost Chuckle Brother, while Morcheeba brought class and elegance to Portsmouth. Singer Skye made her own luscious dress and aptly played their hit 'The Sea' next to the coast.
Local legend Frank Turner was up next, lamenting how he had memories of coming to Portsmouth to play and leaving with a stinking hangover. Having a shot of spirits, it was great to see him live in the flesh, so to speak, after he's done so many zoom charity gigs for local venues closed due to covid lockdown.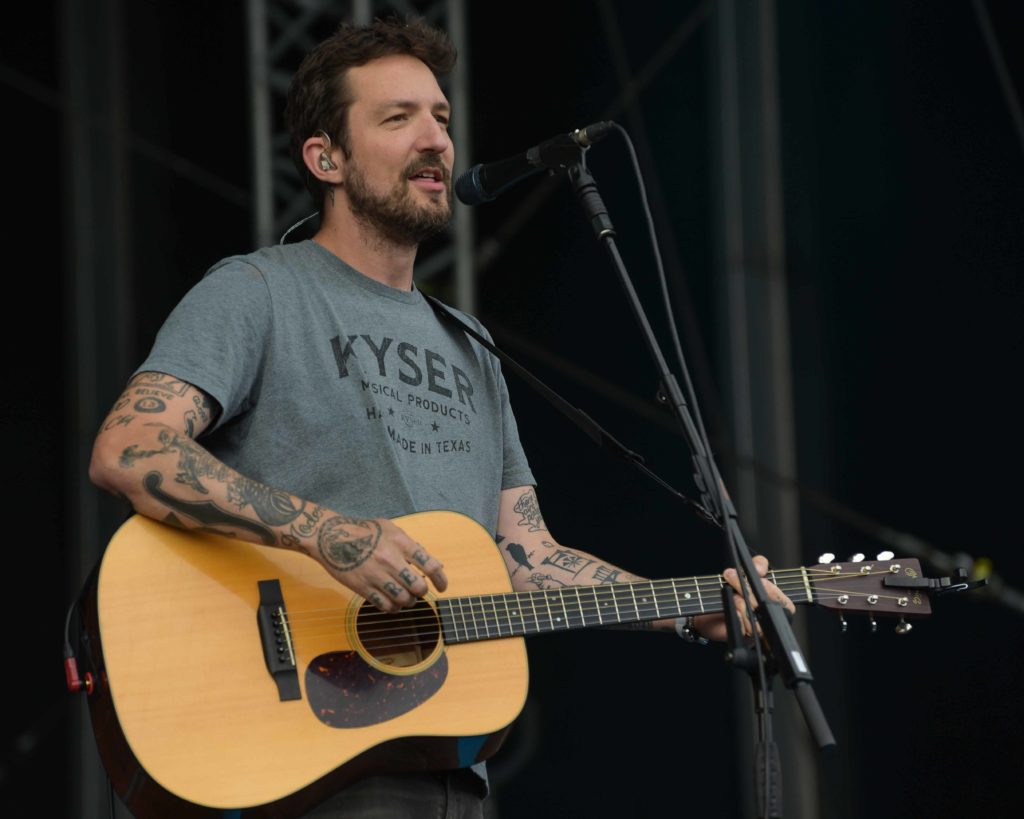 Festival crowd pleasers Blossoms took to the main Common Stage while Reef blew down the walls at the Castle Stage with a blistering set.
Rag'n'Bone man truly was a giant on before the headliner. Arguably, based on the size of the crowds, Rory aka Rag should have taken the slot at the top of the bill – his voice was so strong even when belting out his ballads. The crowd repeatedly requested Human and he didn't disappoint.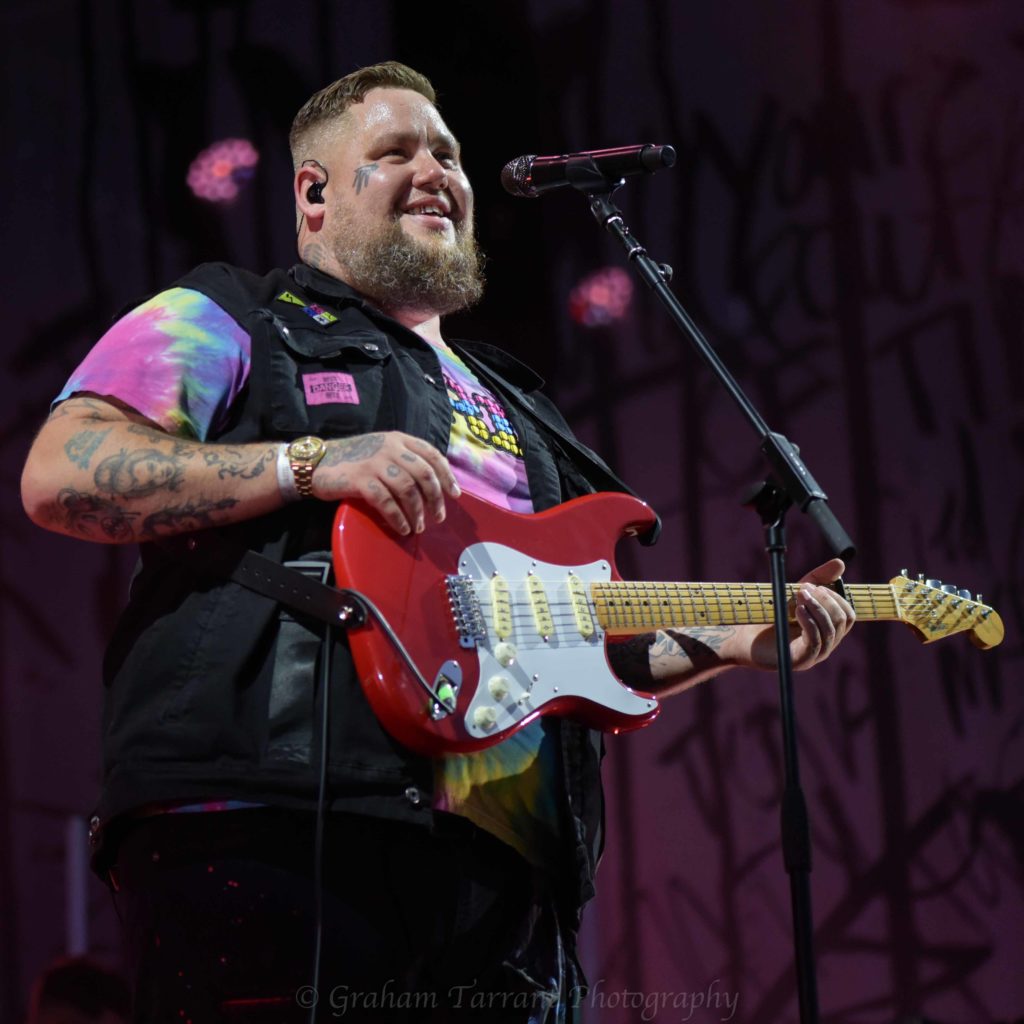 Richard Ashcroft was due to headline the Saturday night at the castle stage, but was replaced by welsh legends Manic Street Preachers. Arguably this was an upgrade for the crowd and anyone questioning a simple lateral flow test to gain entry shouldn't be booked for these events – hopefully Mr Ashcroft's sound engineers won't bother earthing his guitar next time he complains about basic safety measures in place.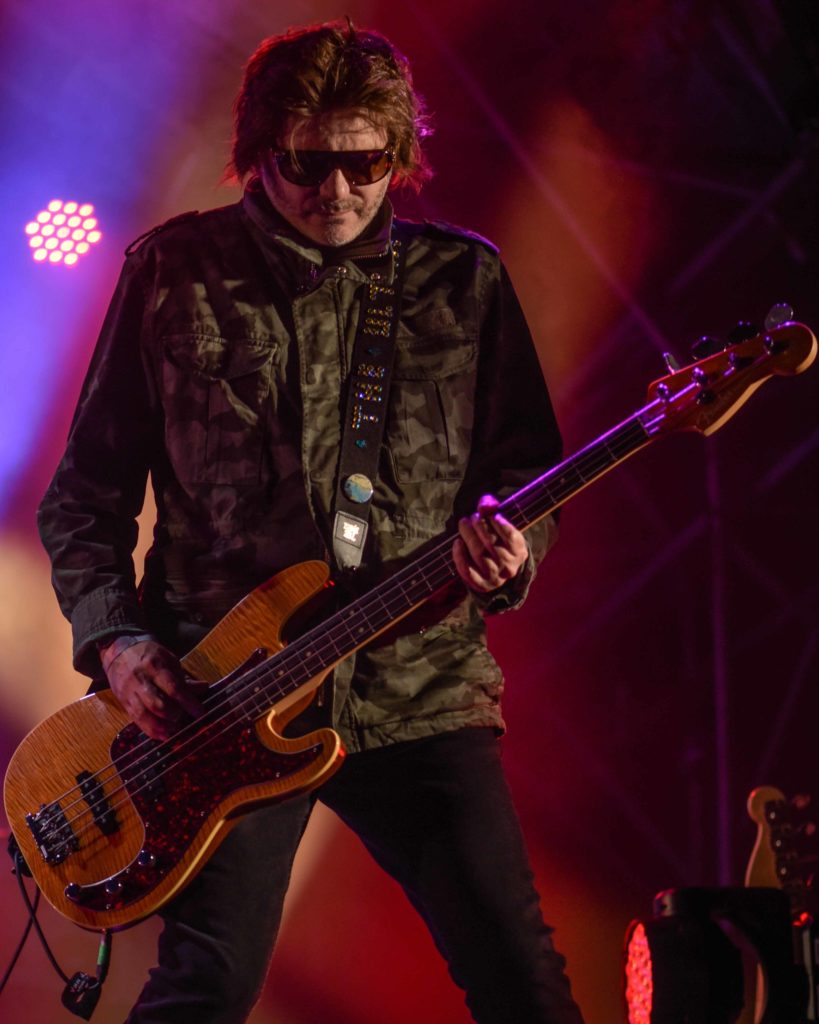 The Streets played the main stage after Rag'n'Bone donated his champagne to the headliners and clearly the crowd weren't quite ready for what followed. Mike Skinner was clearly in the mood for a party – encouraging women to show the blokes how to crowd surf in exchange for a bottle of bubbly, he ended up spraying the Moet over everyone. Comically, he pitted the Portsmouth locals against the Southampton visitors, stoking the local south-coast rivalry, and encouraged everyone to jump in the sea after his set…maybe a swim would have been less painful than leaving the full car park after the fireworks.
Sunday began with positive vibes when legendary Annie Mac took the legends guest slot early afternoon. Mixing Balearic beats in the sun was the perfect start to get the day going. Liverpool legends Cast followed with the first classic version of 'Alright' of the day with singer John Power in his glasses and long hair increasingly turning into another Liverpudlian, Lennon.
Miles Kane brought an adoring audience to the stage, but like the churros sold nearby, it felt slightly more style over substance with fairly forgettable treats lacking any real memorability. Over on the Castle Stage, sporty Melanie C really got the crowd jumping. As well as her own solo material, she ably made up for her missing Spice Girls, singing 2BecomeOne and Who Do You Think You Are. It's clear who the one with the talent was, especially when she also covered Touch Me In The Morning…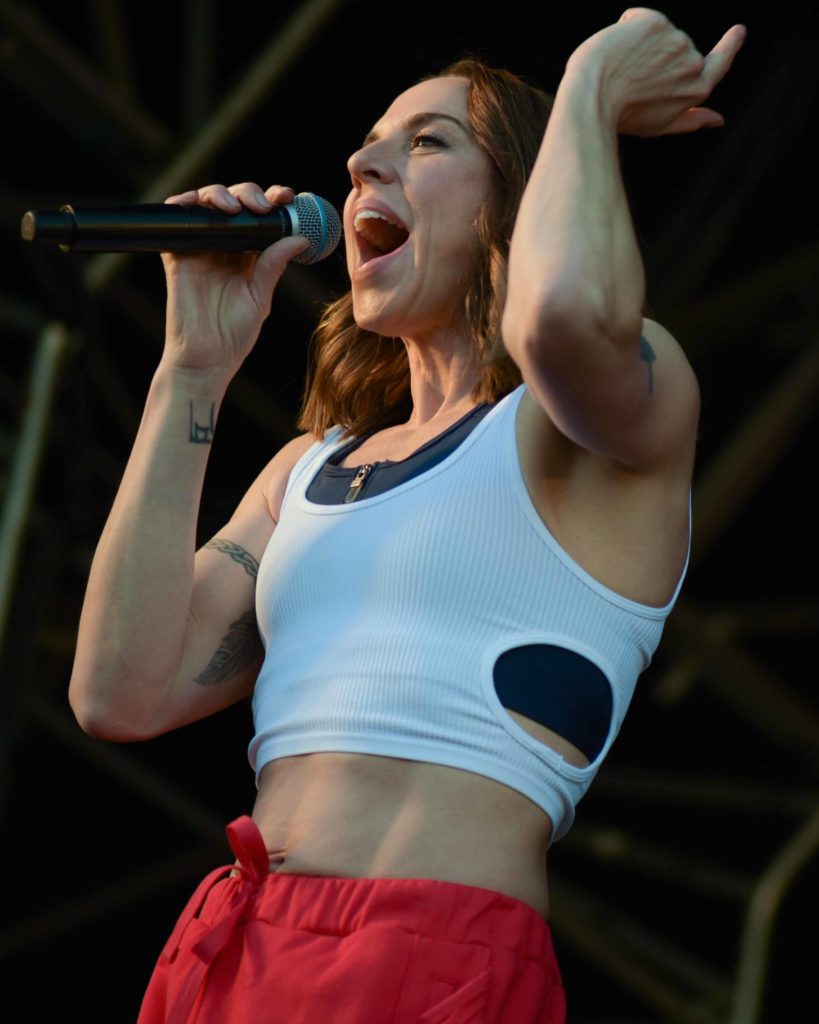 It was so good to see Supergrass back together on the main stage, with their own version of 'Alright'. With so many great songs, it was so much more enjoyable than Gaz Coombes solo performance years prior.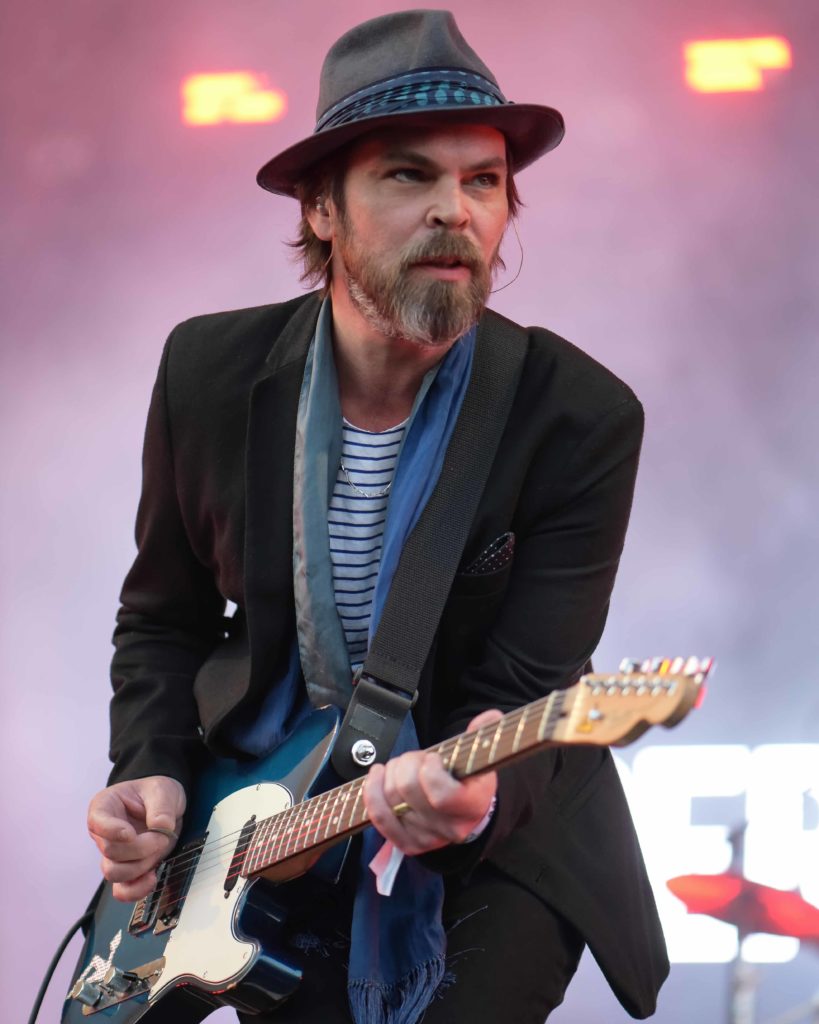 Bringing the show to a close were two strong headliners (well three if you include Clean Bandit's DJ set on the Seaside Stage.) Two piece Royal Blood, with their unique sound were back strong for their first festival performance since the band's third album 'Typhoons' became their third successive UK Number One. Blasting out bass solos and the occasional drum solo, the band finished with 'Figure It Out.'
Talking of figuring it out, the only person who could rival Royal Blood was Nile Rodgers on the Castle Stage at the same time. The word legend is often used freely, but it truly applies to this man. As well as classic Chic songs, Nile mixed in his other work, including Daft Punk's 'Get Lucky' and Bowie's 'Let's Dance'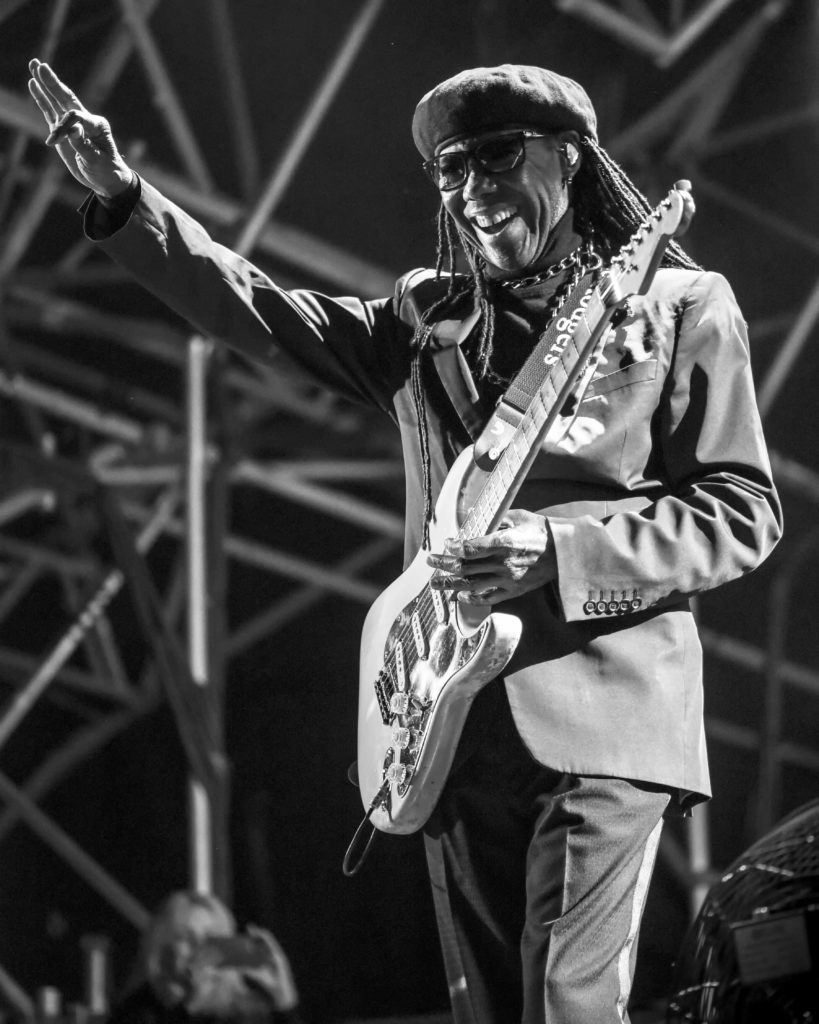 Finishing with his classic song, the weekend can't be summed up better than:
Good times
These are the good times
Leave your cares behind
These are the good times
Words and photographs: © Graham Tarrant