After the past 18 months of lockdown, it would be easy to give undue love to any festival returning this summer. With Camp Bestival arriving in such energetic flamboyant style, there's no need for faint praise here.
It's always difficult to name the highlight of a weekend at Camp Bestival. It could be one of the musicians or headline acts. Or possibly the entertainment and performers around the site for younger ones. It could even be the dystopian Caravanserai area with its heady mix of trapeze artists, sea-shanties and steampunk aesthetics. Hey, it might even be the Blue Coats holiday camp entertainers doted throughout the site. But for me, it was the world's best chocolate brownies from the campsite coffee shop after enjoying all of the aforementioned.
On Friday, with gale force winds across Dorset, the festival literally took off the ground. Based on the popular tv show, Brainiac Live supplied explosive action and daredevil stunts for all the family…following this, Junior Jungle were booked again this year after an unbelievable tour-de-force in 2019. Described by organiser Rob da Bank as one of the "top 5 acts ever booked for Camp Bestival', words simply cannot describe the show (hence the photo below…) Nick Terrific and MC Rocky's hot costumes and energy literally brought the crowd on stage with them for some smooth moves and a whole new interpretation of a lateral flow test, which has to be seen to be believed.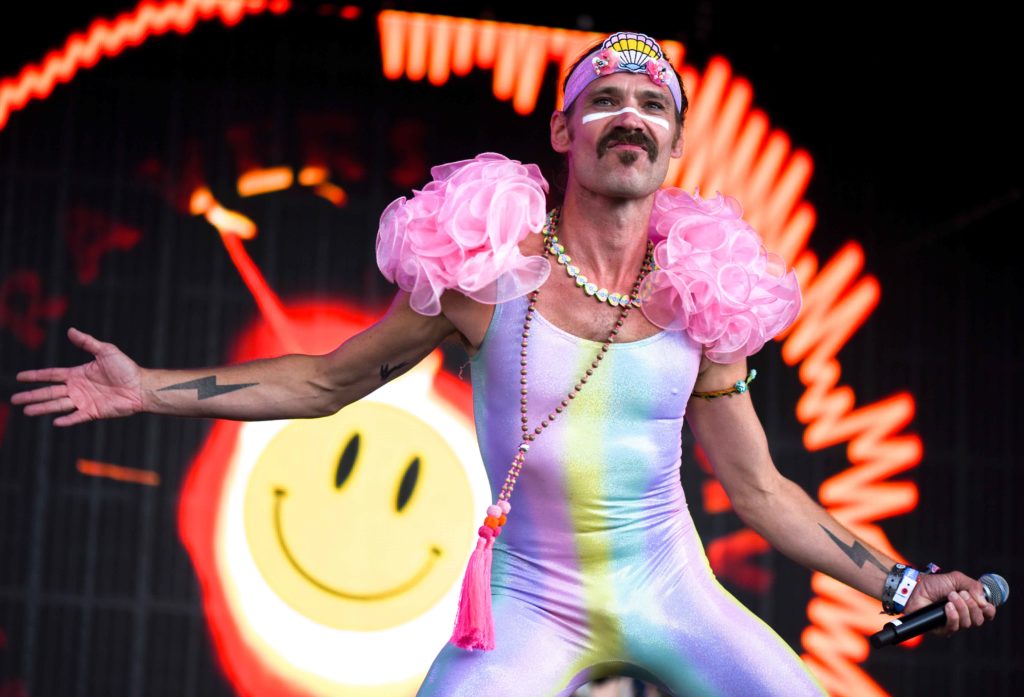 On a more serious note, Georgia took to the Big Top in impressive style. Very few people would be brave enough to attempt to cover Kate Bush, but her solo cover of 'Running Up That Hill' was arguably a match for the original. It's always a sign of a strong line up at a festival when there are clashes – two bands which you want to see, playing at the same time. In this case, 2-Tone favourites The Selecter took to the main stage at the same time, still showing such class and style after 40 years.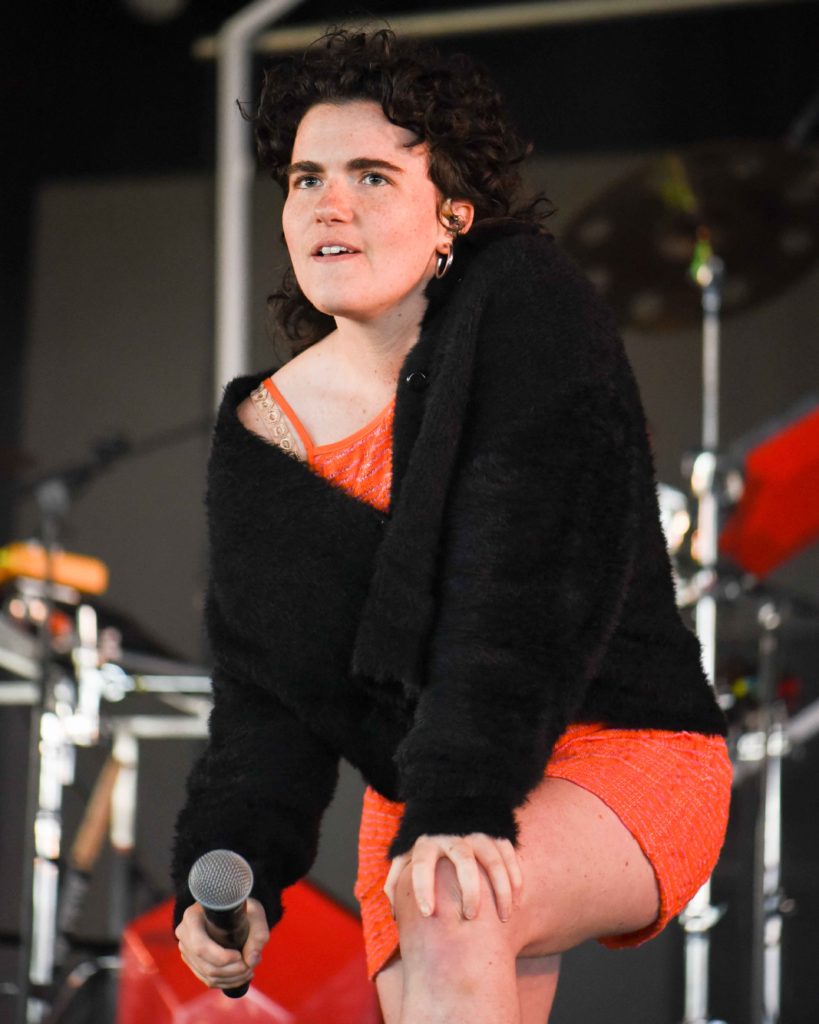 Becky Hill closed the Friday night with impressive pyrotechnics and banging hits. This was her first headline slot at a festival and it won't be the last – having earned her way up the line-up over the years, she delighted her fans with charm and modesty. A contrast to Jess Glynn's diva behaviour two years' prior at the festival.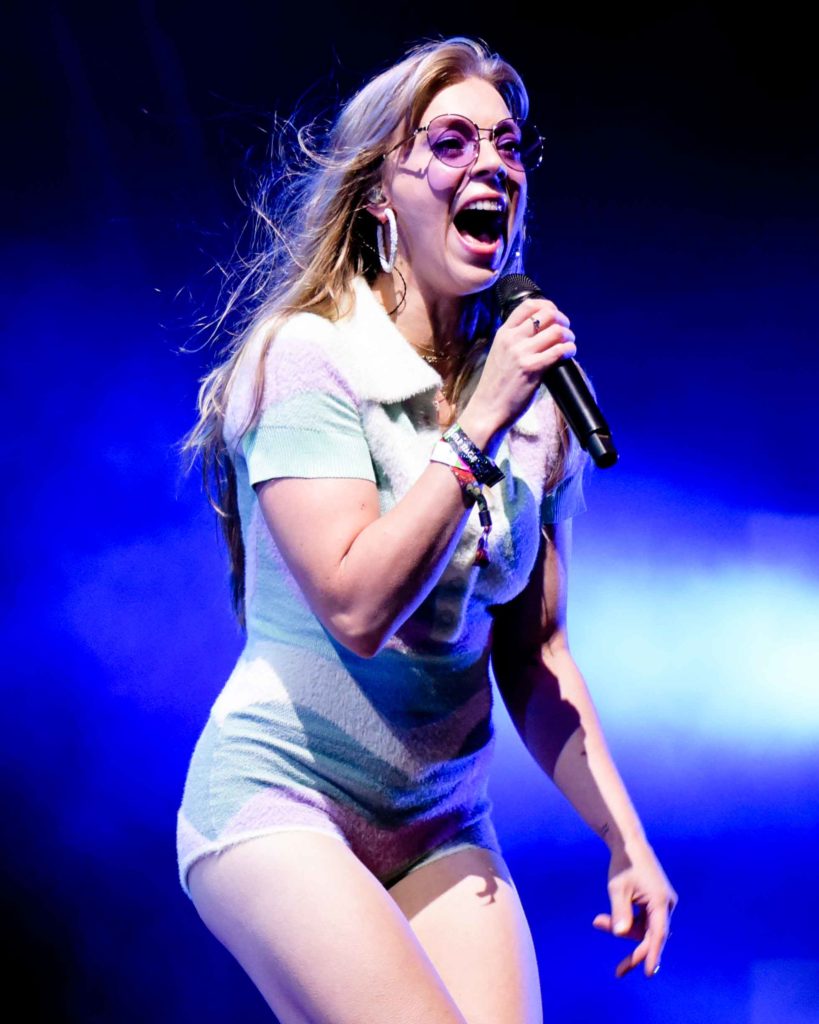 Everyone emerged from their tents early on Saturday morning, and there could only be one reason at Camp Bestival – of course it was Mr Tumble. Performing his japes and nursery rhymes, young fans (and many parents alike), watched with unparalleled excitement. Without his best friend Dick, Dom's performance seemed a little less enjoyable this year without the banter the two have built.
Sara Cox really got the party-started again with her 80s pop extravaganza and equally impressive shoulder pads. With two dancers joining her to perform the classic lift-off dance from Dirty Dancing, the crowd had the time of their lives.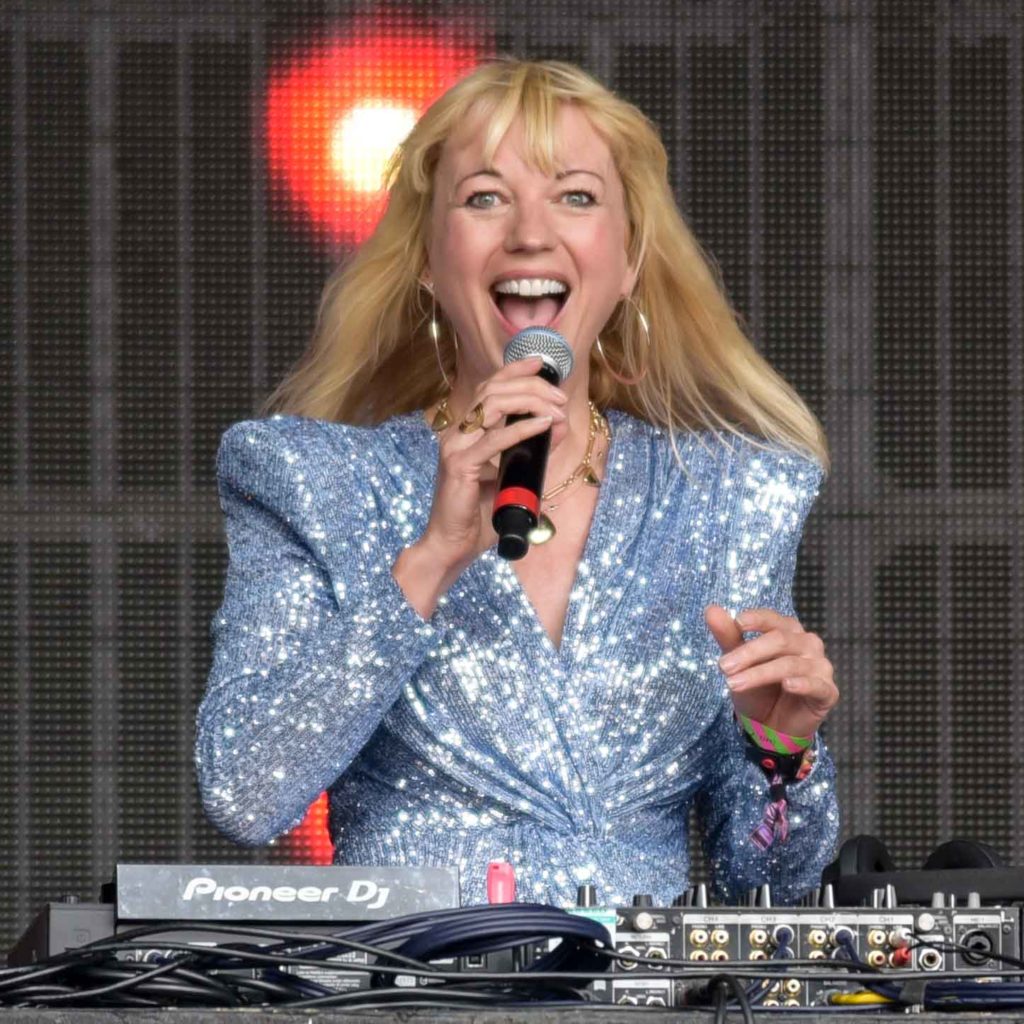 What can be said about the next act though. The Cuban Brothers led by Miguelito continue to be highly inappropriate and great fun. With Kenny (the Bastard) and Dominic providing break dance moves and back flips, it's clear why Los Hermanos Cubanos return every year, even if their language isn't suitable for all ages. Yes friends!
Heather Small displayed her impressive back catalogue playing hit after hit, while Level 42 made everyone realise how many classic songs they had.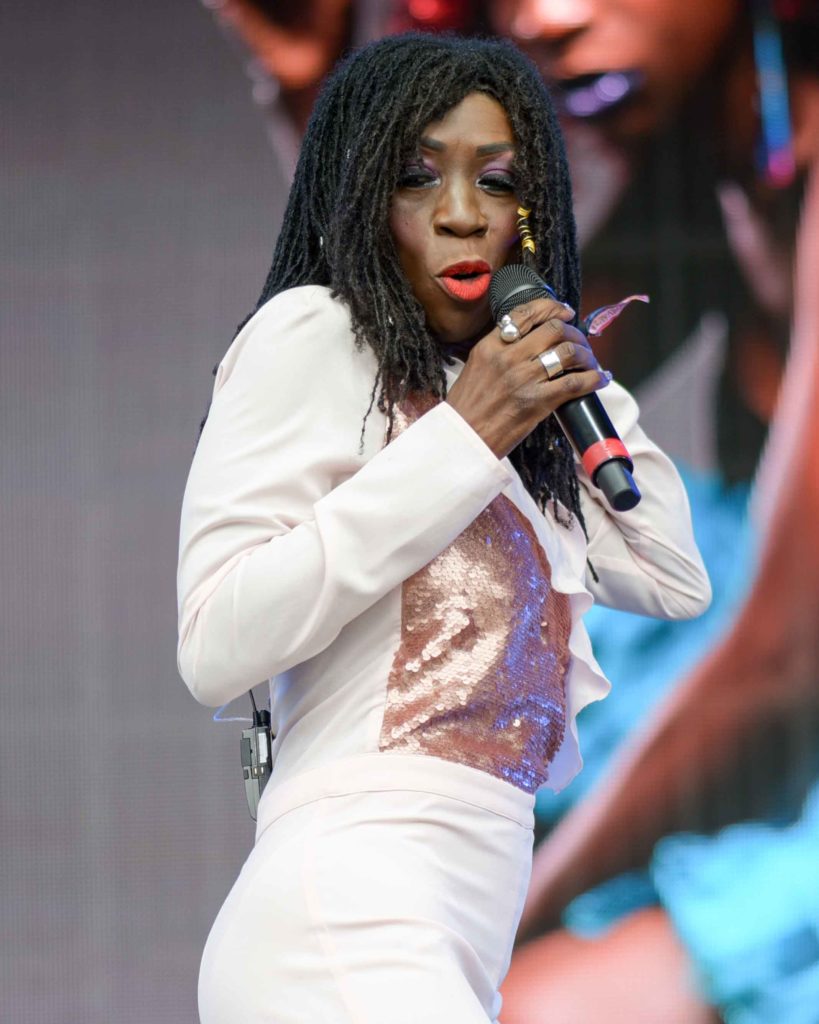 The funk soul brother Fatboy Slim was the star of the show on Saturday night. Celebrating his birthday, Norman Cook embraced the fancy dress theme dressed as the Pink Panther and kept the crowd raving with his rockafeller skank and deep bass.
Sunday was a hazy start for many, especially for those staying up late the night before to hear snooker legend Steve Davis' incredible hardcore DJ set. With such an eclectic mix ranging from Craig Charles' funk and soul, indie darlings The Sherlocks, rock from Reef and pop from Max & Harvey, there was something for everyone. Dom Joly even managed to provide the laughs with his Powerpoint presentation of unique holiday snaps and escapades from around the globe. Yes, it was definitely funnier than that sounds…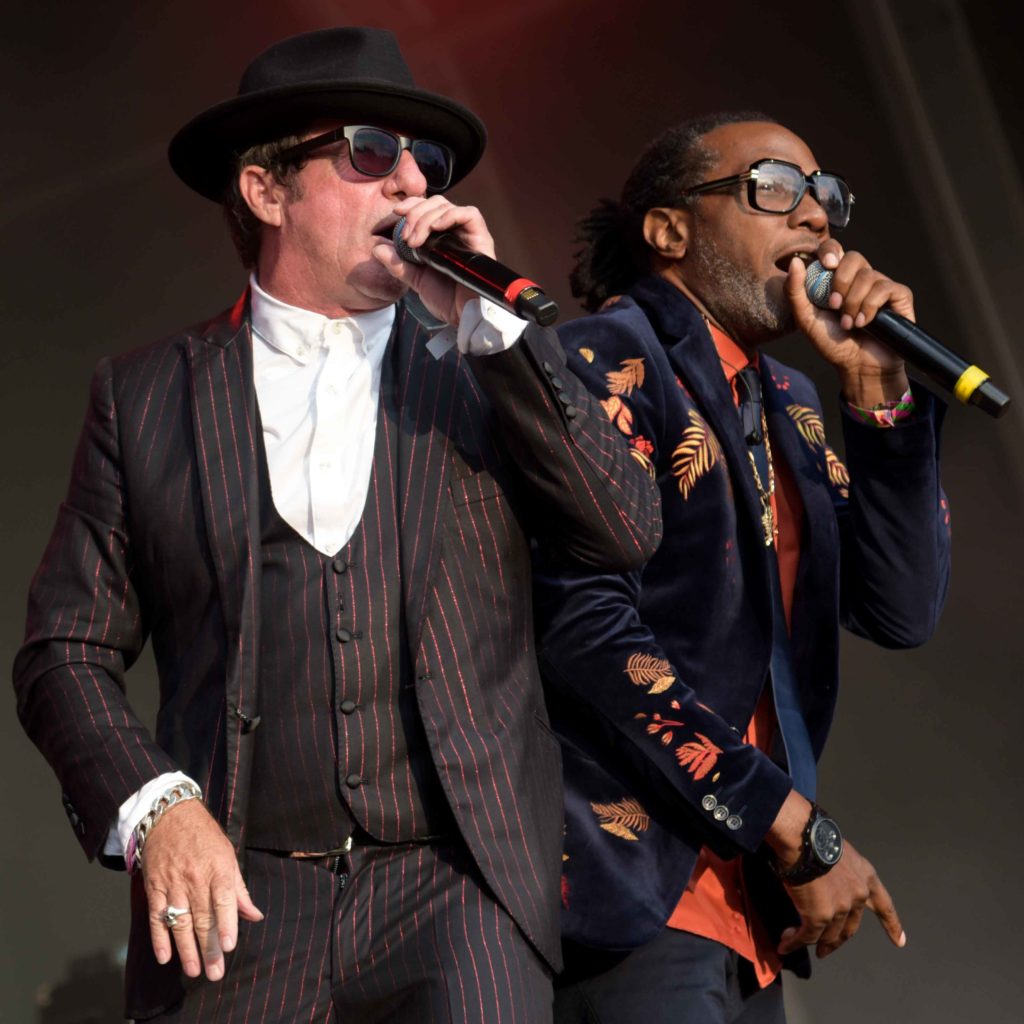 Despite the Friday gales, sharply dressed Dub Pistols made everyone glad it wasn't a truly mucky weekend with sunshine and occasional showers across the weekend. Groove Armada were the final act on the main stage at the weekend, with a full band line up. Compared to their DJ-only sets in previous years, this year their set was engaging, energetic and a highlight of the weekend. It truly finished the party in super-style before the emotional firework finale.
In conclusion, a big heartfelt thank you to Rob and Josie da Bank for their tireless work in putting on such an amazing show again in the face of such adversity.
In the words projected onto Lulworth Castle, We Are Family. Roll on 2022!
WORDS AND PHOTOS: GRAHAM TARRANT