Located in Moyston, Victoria, Australia and close by to the arresting Grampians mountain ranges, Pitch Music & Arts this year celebrated their third-year showcase of electronic music and artistic visual arts. Running from Friday 8th March until Monday 11th March, the creative extravaganza was one of the last of the festivals held in the Australian state of Victoria of the summer.
Promising an impressive line-up of both international and Australian DJs including the likes of Brit DJ Four Tet, Belgian DJ and producer Charlotte de Witte and Melbourne-based DJ Merve, it's fair to say we were more than keen to spend a long weekend raving in the Australian countryside to some top artists and producers.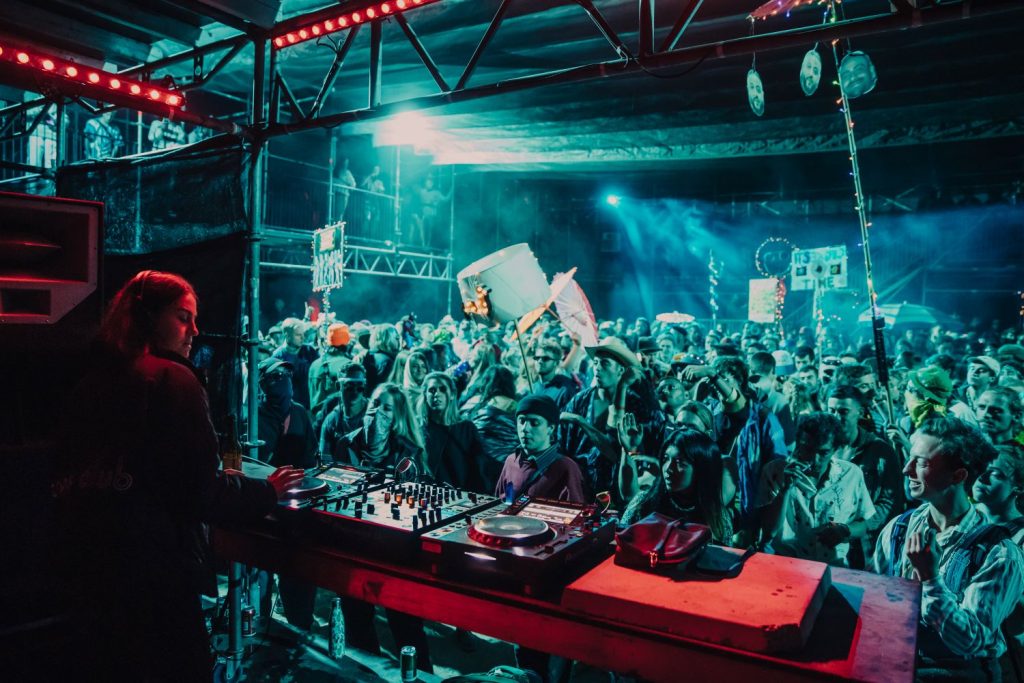 Friday
As we drove – yes, drove into our campsite – our immediate thoughts reflected on how relaxed, straightforward and easy-going the entry process was. A very small, intimate festival, guests were even able to camp next to their car or sleep in a camper-van for ultimate ease.
After applying lashings of colourful glitter, sticking shimmering gemstones to our foreheads and adorning pieces of sparkling clobber, it was time to head to the arena. Pitch Music & Arts pride themselves on their creativity, and it's certainly fair to say that the outfits of the crowd mirrored that. If you hadn't thrown together a weird and wonderful ensemble – you were the one standing out.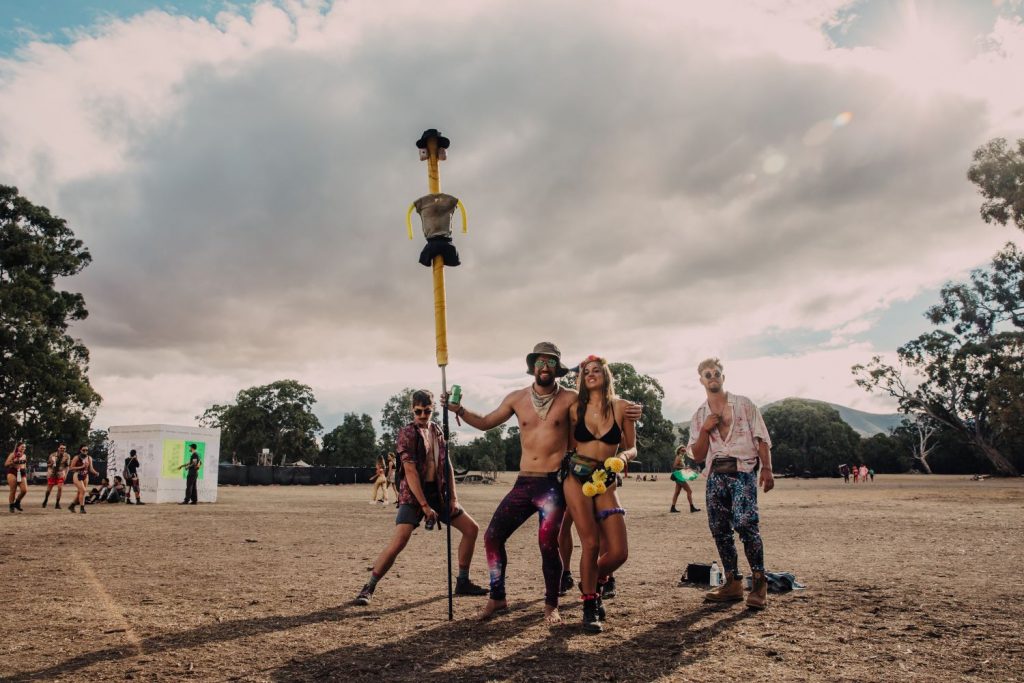 We headed to the two-storey and partially covered Stage 3, the Boiler Room, to take a retreat from the looming clouds . Pretty simple but genius, the scaffolding construction proved to be an ideal rave enclosure where local Melbourne-based Merve delighted with her techy-tappy beats. Peeking up from the swarms of bopping ravers, a whole host of homemade creative signs could be seen knocking about with their glitter-clad owners.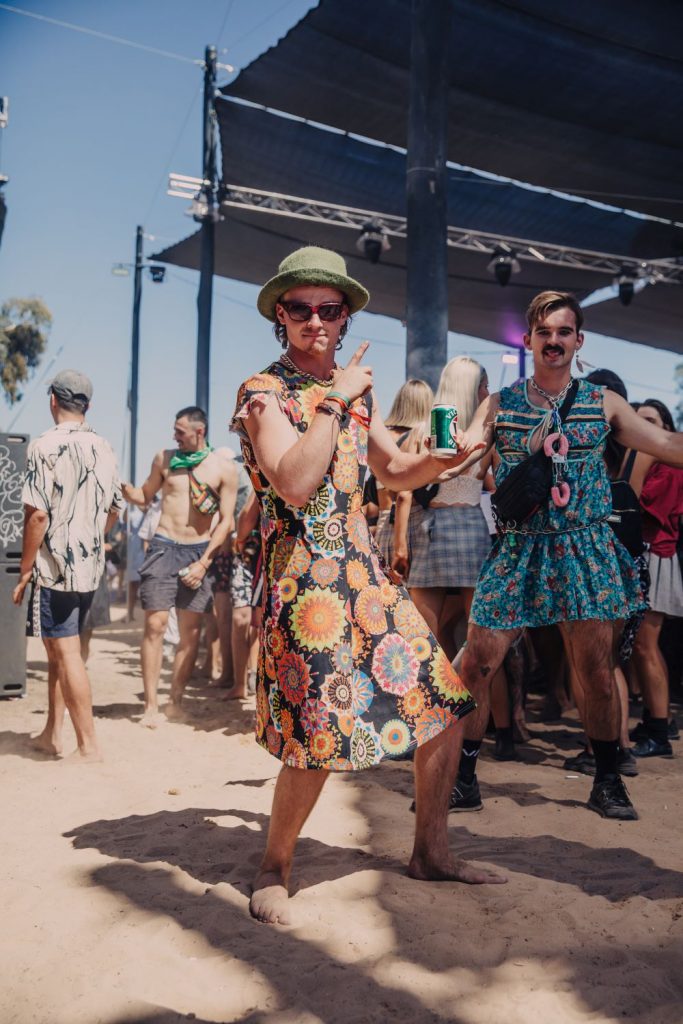 Then we took a visit to Stage 2 hosted by Resident Advisor, where German dance DJ Perel was churning out the tunes with an old-school spin, including a remix of Nice & Wild's catchy 'Diamond Girl'. The disco hits continued on in the Boiler Room as Dutch duo Optimo heightened the crowds with a remix of The Human League's super-hit 'Don't you want me.' Powering through on the fresh, first night of the weekend, we managed to catch one of the last sets of the evening at the main stage – a closing spectacle from Belgian DJ and producer Charlotte de Witte.
Saturday
Arising from our tents with pounding heads midday on Saturday, we advanced into the arena in a quest to satisfy our grumbling bellies. Impressively, a wide array of food stalls offered everything from super-food healthy smoothies, to vegetarian 'pulled jack fruit' poutine to the usual greasy hangover burgers, so we didn't have to venture too far for some yummy grub.
Stage 3, renamed to Pitch Black, during the day offered a completely different vibe and we frolicked in the sand and sun to DJ Hookway. Everyone had gone all out with their theatrical dress-ups, and as we swung around our bright oriental umbrellas in the desert-like surroundings, it felt as though we could have been attending the renowned Burning Man festival located in the Black Rock Desert in Nevada in the United States.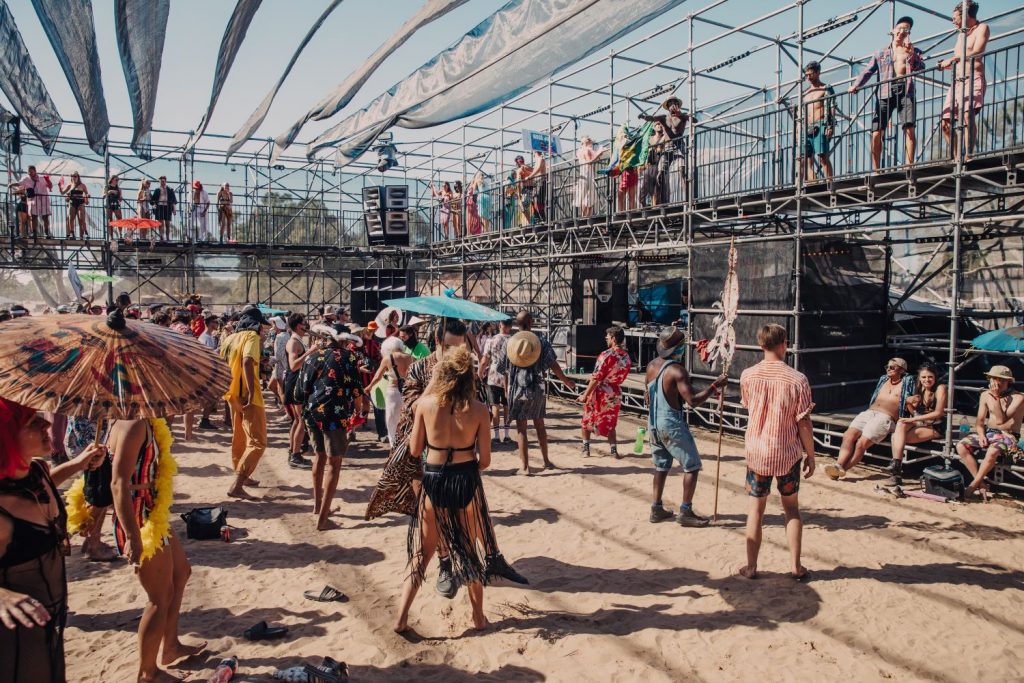 Next, we ended up following around a manoeuvring float hosted by Melbourne's famous gay club, Poof Doof. Skipping aside and singing along to Kylie Minogue with the colourfully-clothed drag hosts was a definite highlight of the weekend. Later, when the float became stationary, we rejoiced in dancing atop of hay bales as we watched a scarily accurate Cher impersonator belt out the singer's catchy hit 'Turn back time'.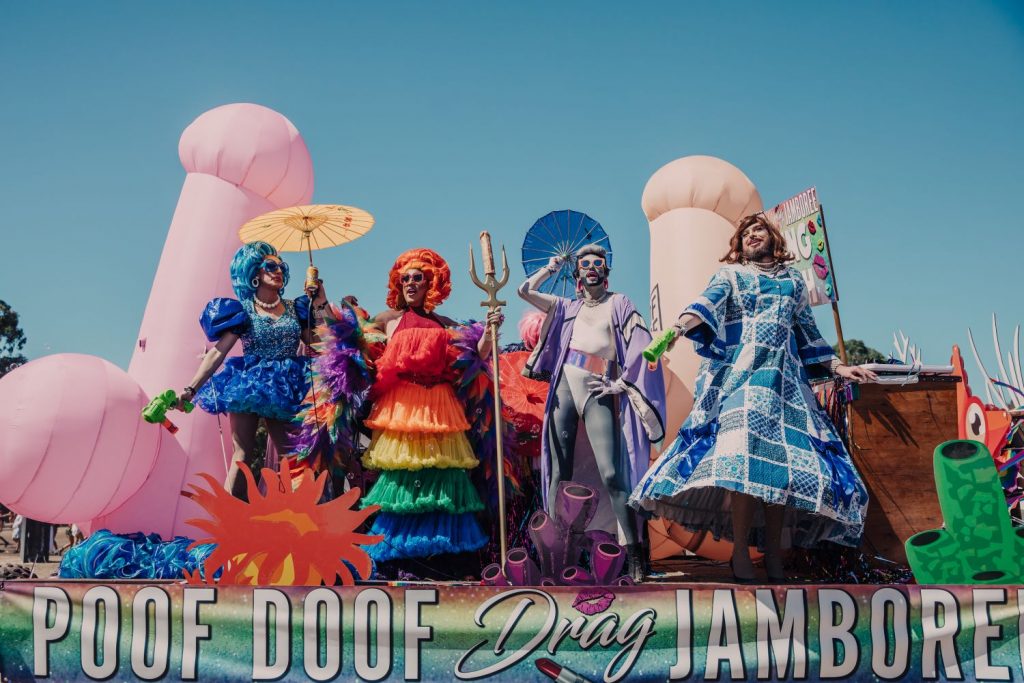 After dark, we returned to the Pitch Black stage, where we remained until the early hours of the morning shuffling along to trancey tunes from the likes of New Yorker Anthony Naples and Cologne-born Tim Engelhardt.
Sunday
Easing ourselves into another day and night of revelry, Sunday afternoon we took the time to explore what else was on offer at Pitch Music & Arts. Drawn to a tent emitting old school 80s hits, we discovered a small rink offering free roller skating and a range of stalls selling eccentric vintage clothing.
It didn't take too long for us to be pulled back to the stages, however, and we headed over to Stage 1, Pitch One, which we had so far mainly neglected. There, Âme & Dixon had recently started their epic six-hour long set and the crowds had swarmed in.
But Sunday night, it was Stage 2 hosted by Resident Advisor that really impressed and we were treated to electric sets by the likes of DJ Harvey and electronic duo Dusky. Finally, we couldn't resist another visit to our favourite stage, Pitch Black and we ended our night on a high jigging along to Dutch duo 16 Bit Lolitas.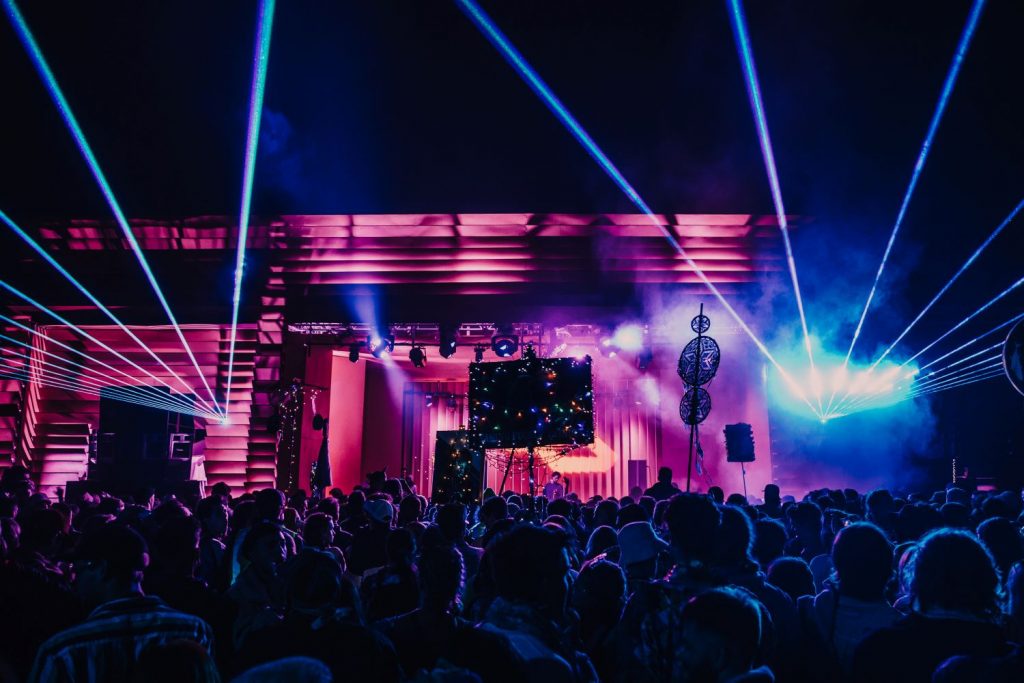 Monday
Although we were feeling a tad dusty from the weekend's escapades, we headed over to Stage 1, Pitch one, fairly early on Monday afternoon to catch the last sets of the party. With the music finishing at seven pm and only Stage 1 being open, the atmosphere was pretty special with the last ravers of festival making the most of the scarce time left. What followed were some of the best sets of the festival and we raved unrestrainedly to Brit DJ Four Tet who impressed with a range of tingly tunes and earth-vibrating thumpy beats.
Our wild weekend came to conclude with a euphoric finale set from Scottish DJ Denis Sulta, where we thrived to catchy remixes including the likes of Masters at work's 'Work' and Empire of the sun's 'Walking on a dream'.
Thank you Pitch Music & Arts – see you next year for a weekend of wonderfully creative chaos.