A week long summer series of picnic concerts spanning from 11-16th July, Kew the Music is set within the picturesque grounds of the Royal Botanic Gardens in Kew, in the suburban district of Richmond, London. A UNESCO World Heritage site offering stunning landscapes, unique plants and impressive architecture, it's difficult to imagine a dreamier atmosphere to soak up the sun, enjoy a picnic and listen to some fantastic live music.
This year's star-studded line-up included talent such as ballad-queen Mary J Blige, pop girl band All Saints and indie rockers Razorlight. Off to see the latter on 12th July, I was very keen to lend my ear to a band I had loved so much back in my late teens.
As I bounded through the gates and into the greenery with my companion, it's fair to say we were feeling pretty warm underneath the early evening sun. We were extremely lucky with the weather; it had been pouring buckets for Brit Singer-Songwriter Passenger's performance the previous evening.
Being able to bring in as much food and alcohol to a concert (especially one in London) was a novelty for me, and one I appreciated very much! It was quite a laid-back affair, so we didn't go all out with the boozing but it was a definite time and money-saver (it's always annoying having to queue for another drink at the bar between sets). It also made us feel that little bit more appreciative towards the organisers.
Settling down with a good spot in front of the stage, we embraced the relaxed atmosphere and stunning verdant scenery. We were just in time for the start of 'The Bluetones' set which made for ideal background music as we munched on our picnic snacks and sipped from our cardboard cups of Prosecco in the early evening. There were, however, quite a few already rocking at the front as the opening song, the joyous 'Slight return', was played – my personal favourite of their set.
After a break and more time to chit-chat and fill up on Prosecco, it was time for Razorlight's much-awaited headline show. The boys burst onto the stage with their hit single 'In the morning' from their second self-titled album 'Razorlight', a tune I'm sure we can all relate to at times! As it was still daylight, the atmosphere was relatively calm, with many enjoying the set from their picnic spots on the grass. Up next we enjoyed 'Stumble and fall', followed by 'Keep the right profile'. With the mass of crowds at the front growing with each song, crowd-pleaser 'Golden touch' definitely brought even more fans swarming forward.
It wasn't until a familiar favourite was played until my ears pricked up again – 'I Can't Stop This Feeling I've Got' which had the now sizeable crowd chanting along in time. Up next, was the more morose 'Wire to wire'; another song I'm fond of, from their last album 'Slipway Fires'. It's fair to say front-man Johnny Borrell's voice shone in that one!
Picking up the tempo again, we were treated to 2006 single 'Before I fall to pieces', prompting lots of singing along to the recognisable chorus. As darkness fell upon us, the edgier the tunes got, encouraging more vigorous dancing (or shall I say, jumping up and down), singing and overall, a lot more energy. A string of bouncy hits heightened the atmosphere, including 'Rock 'n' Roll Lies', 'Don't Go Back to Dalston', 'Who Needs Love?' and 'LA Waltz'.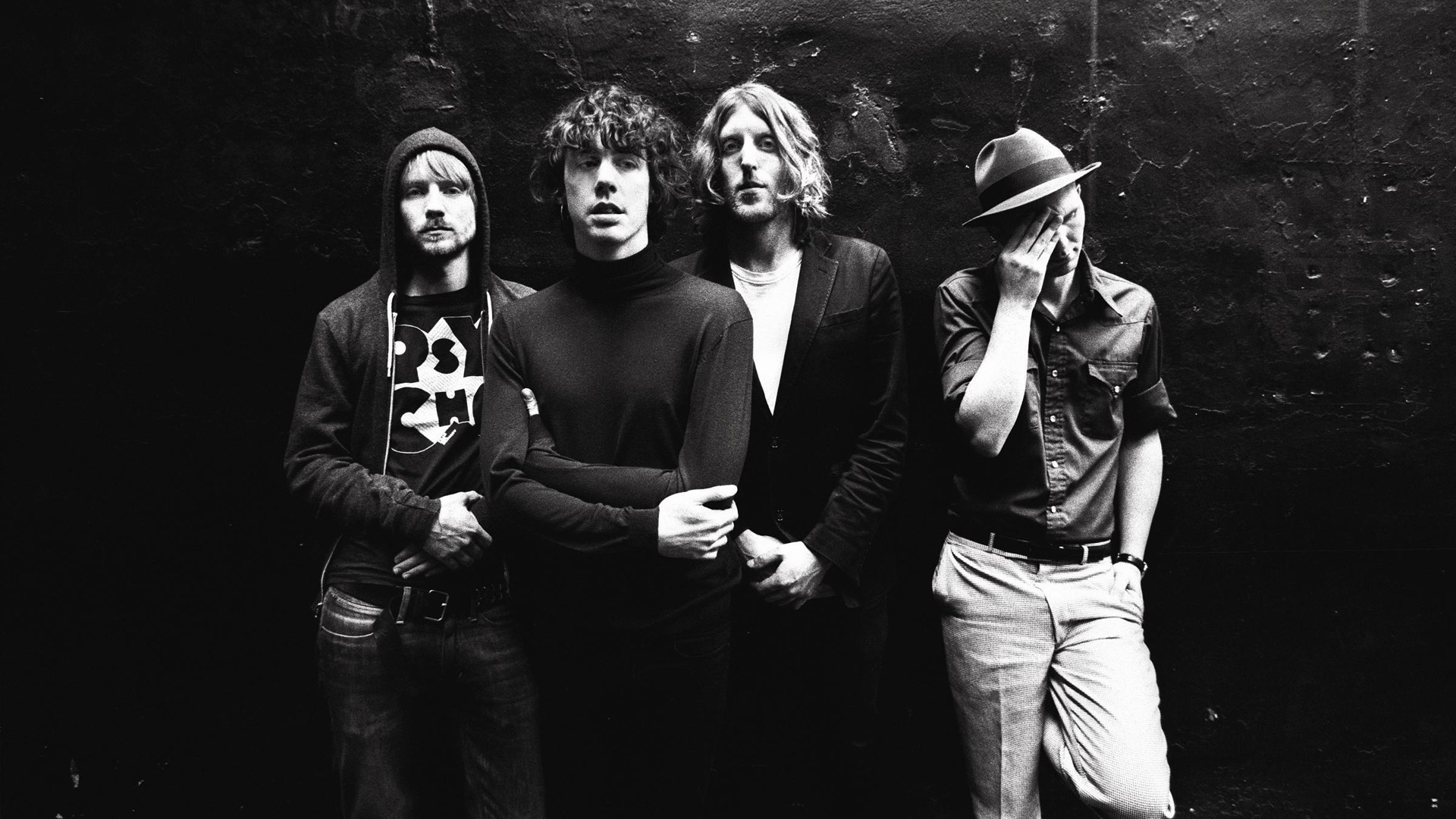 I have to say, the energy in the crowds had really picked up and by the time the encore was starting, the masses were begging for more music. Concluding with the eagerly-anticipated number one single 'America' (my friend and I had been waiting for it throughout the whole set!), the show finished on an exhilarating high with plenty of liveliness, singing and dancing.
I had never been to a concert that had started off so relaxed and chilled, but then proceeded to finish with so much energy and character. I do feel that is what's so special about Kew the Music and its stunning location – you can enjoy the best of both worlds at a concert there. Razorlight delivered a fantastic set that drew in my nostalgia and I eagerly look forward to returning to Kew the Music next year for another fantastic summer evening.