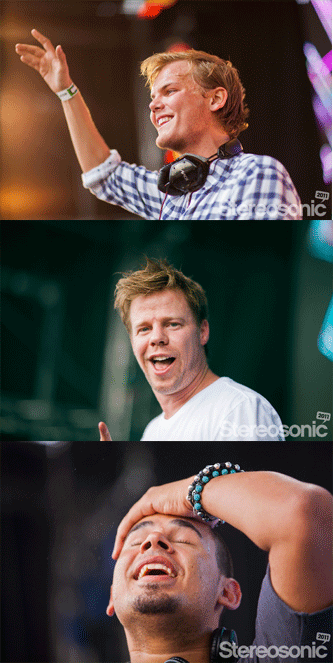 With the likes of Armin Van Buuren, Carl Cox, Afrojack, The Bloody Beetroots, LMFAO and more, I knew I was in for a MASSIVE day. Stereosonic has a brilliant phone app (for iphones and android) that you can you use with event info, lineups, set times, maps and most importantly a planner. As there are multiple stages, this ensured that I saw everyone I wanted to.
We started off checking out what was on offer and easing into the day. We swanned between stages checking out the likes of Andy C and Bagraiders and the atmosphere was buzzing! I've got to say a definite highlight of my day was when the masked duo Bloody Beetroots played Warp. If you haven't heard of this italian duo, they are definitely worth checking out.
Stereosonic is not just a day full of massive DJ's and live acts, it is also a day where fashion takes on a whole new meaning. The costumes and getups were amazing but with most, it was a case of less is more. With most of the beautiful ladies opting to say no to material. Even though the event has a shirts on policy for the boys, by 5pm that policy went out the window. I have never been to an event with such little clothing on happy punters.
Now it was time to head to the mainstage. The sun was starting to set and as LMFAO hit the stage, the entire festival just went off! They started off with 'Sorry For Party Rocking' and of cause they were in their classic animal print and highlighter getups. They had the same backup dancers from their videos and they were amazing doing all the crazy moves that defy gravity. Sky Blu unfortunately wasn't able to make the gig cause of a back injury but Redfoo was definitely capable of holding the gig by himself. The entire festival shuffled to I'm in Miami Bitch and Champagne Showers leaving their massive hits till last. I have never seen so many people shuffle, wiggle and and thrust their hips at one time when they encored with 'Sexy and I Know It'.
When Armin van buuren hit the stage, it was pure brilliance. Even though tired after a day of dancing, you couldn't help but stomp your feet with the massive tunes, pyro and fireworks, it was an awesome way to finish off the festival.
All in all, Stereosonic is always a super fun, super crowded day of dancing and good tunes. While it's not an event for the faint of heart, it definitely came through with the goods this year.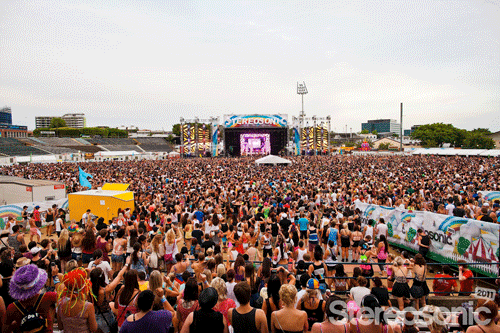 Photos courtesy of Rukes.com.