Soul Town Festival is one of the UK's foremost soul, disco, Motown and reggae celebrations. It welcomed over 10000 people this year to an all new festival site in Beckenham, specifically Croydon Recreation Ground, which was a lush green space converted with multi stages and a great array of extras to keep people of all ages entertained.

We were there for the second day of fun on September 3rd, a Sunday, which came alive to music from legends like UB40, jazz-funk greats Incognito, pop prince Peter Andre, Odyssey and so many more. Teh sound systems were great throughout – everything came nice and loud and clear, while extra production added even more levels of fun. The sun was beating down too which really made it extra special.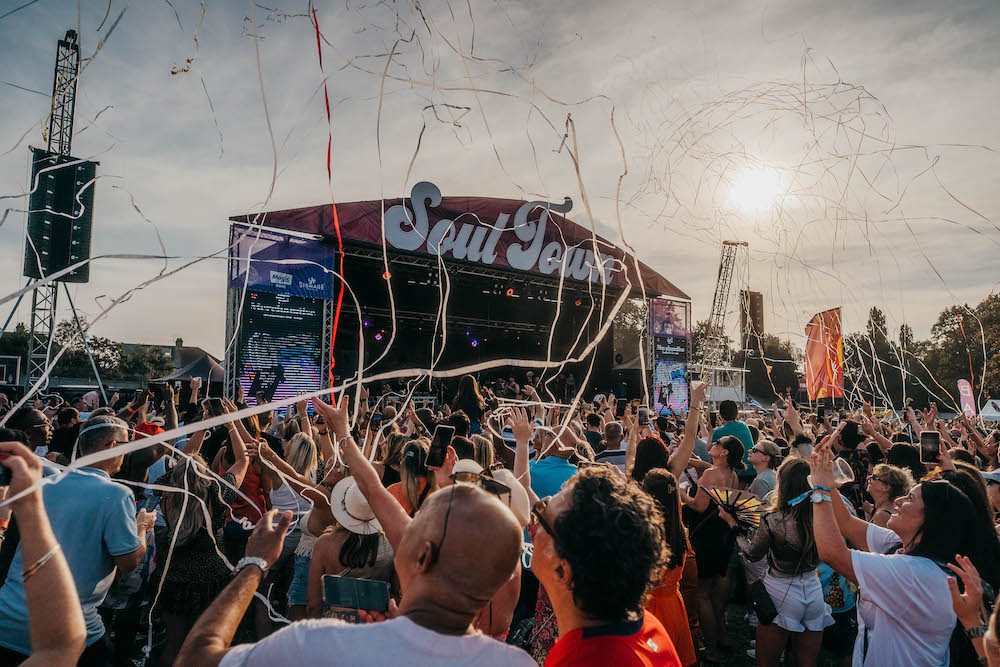 As we live in a social media age this is a great festival that bears that in mind with its huge sparkling Soultown sign for Instagrammable photos, plus lots of brightly coloured flags, and entertainers walking around on stilts and dressed in bold outfits. This means the whole thing felt very colourful and glamorous as the likes of Peter Andre soundtracked these good times with some of his most lovable sounds.

Aside from the main music you could enjoy a whole host of fun, some laid back, more high energy, from rides, attractions and live steel bands, to face painting, glitter stalls, hair braiding, fashion and craft stalls and so much more. It meant there were lots of happy faces around the festival, which was well organised and easy to get around – from drinks to food nothing was a hassle which is always a bonus at any event.

With 40 outlets to choose from, the food options were as fun as the music with pizzas, Greek Gyros, vegan wings, Caribbean food, desserts and sweets all available. Prices were reasonable too and we also filled up on Aperol Spritz as one should do in summer before the main draw – UB40. They played plenty of classics old and new and got the mixed age crowd all revved up and dancin. If you haven't been to Soul Town Festival there is no excuse not to – it is a perfectly immersive mix of sights, sounds and scenes across two days in the great British countryside.