The Saturday starts off warm, but things are about to get even hotter, as Pink brings her Summer Carnival Tour to Hyde Park.
Opening the Great Oak stage was Gayle, self-described on her YouTube channel as 'bassive aggressive dyslexic' – unusual choice of words, especially as she finished with her hit 'ABCDE-FU'.
Next up was Eurovision wonder Sam Ryder – it's impressive he's playing BST as a support artist, as he's booked to headline many events this summer himself, including Camp Bestival. Dressed in a knitted smiley outfit, he encourages the crowd to join him in a singalong of 'better to have fought and lost than never fought at all' from his hit song from Ted Lasso tv-show, but the crowd are clearly here waiting for his galactic hit 'Spaceman'. It was his birthday over the weekend and what a way to celebrate!
When you're Pink, you can call upon the biggest artists to support you. They don't come much bigger than Gwen Stefani, fresh from her own headline appearance at Warwick Castle. To promote the tour, she's appeared on BBC's flagship The One Show, as well as This Morning and touted her love of British Music, Madness and The Selecter and it's clear to see her 2Tone influences with her impressive outfits and costume changes.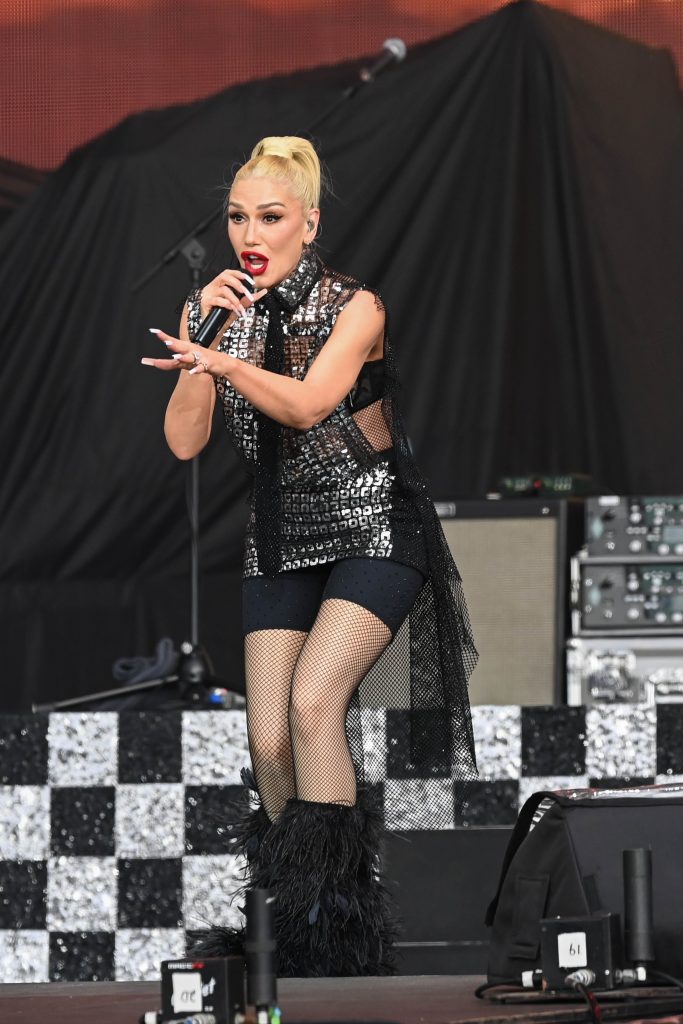 As well as solo hits 'Hollaback Girl' and 'The Sweet Escape', she introduces her new song 'True Babe', with the video and lyrics shown on the large screens. The sh!t really is bananas as she mixes Alice in Wonderland visual sets with Harajuku Girls and throws in a few classic No Doubt songs for good measure. On 'Rich Girl', she was also joined by American rapper Even to the delight of the crowd.
What You Waiting For? Well there's only one act that could possibly follow Gwen Stefani, and she certainly doesn't disappoint.
P!NK likes to make a big entrance and at Hyde Park, there is simply no exception.
In front of a 65,000+ crowd, she appeared at the very top of the stage and proceeded to bungee down to greet her adoring fans.
What a way to get the party started. For almost two hours, she sling-shotted herself across the stage in a series of impressive leotards. But it wasn't just the aerial acrobatics. She has an incredible singing voice, but also a voice which refuses to be silenced when she wants to make a clear message and speak up for what she believes in. Talking with the crowd, many people threw gifts, including chocolates and a vast array of soft-toy frogs. By far the most impressive, and (also most pungent) gift she was presented with though was a whole wheel of cheese – god only knows how the audience member managed to get that past the security into the coveted gold-circle.
Her daughter Willow Sage Hart joined her onstage for a version of 'Cover Me In Sunshine', and she impressively covered First Aid Kit's song 'Kids in Love', and Sade's 'No Ordinary Love', added her own unique style onto each.
Finishing the show, she literally took to the air again high above the crowds, singing 'So What' and finished to a backdrop of fireworks. Such an impressive audio and visual show.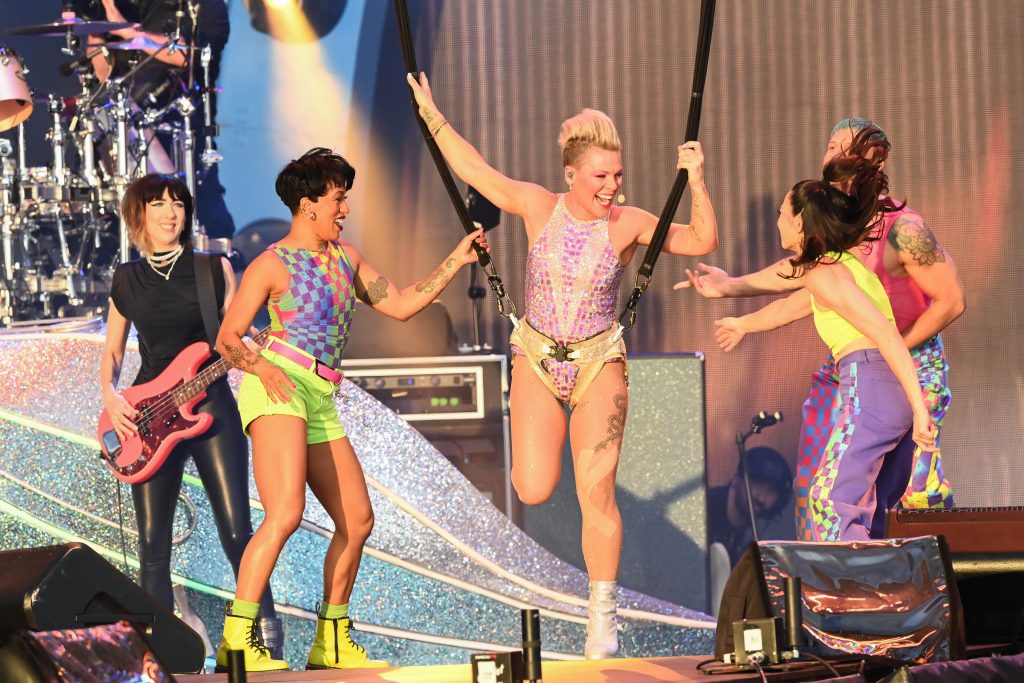 Following P!NK next weekend will be two polar extremes – Guns'n'Roses fresh from their triumphant set and Glastonbury on Friday, while Take That will shine brightly on Saturday.
There may be a few tickets left. Check out https://www.bst-hydepark.com for more details.
Words: Graham Tarrant. All images: Copyright: Dave Hogan/Hogan Media.