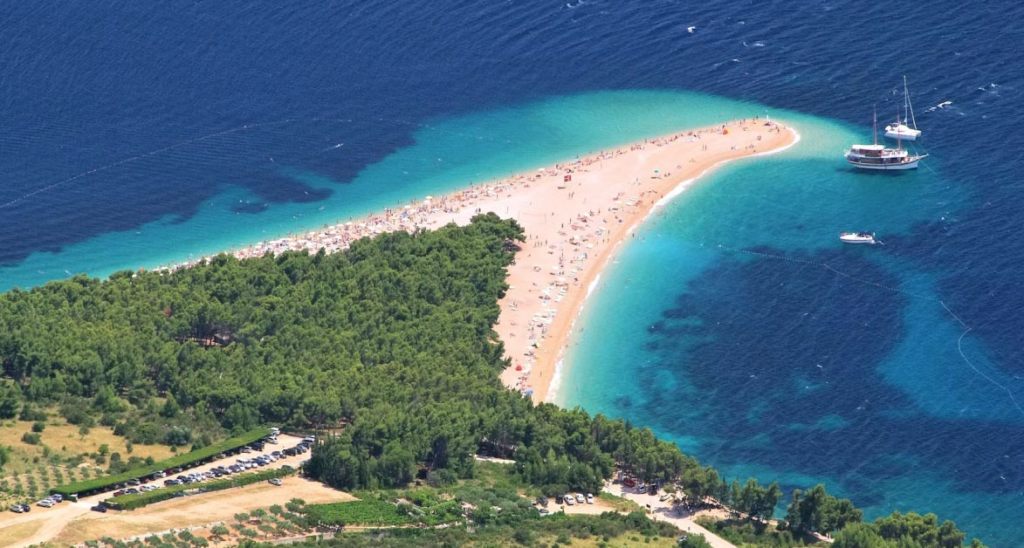 Finally, summer is here and travel restrictions are lifted. After a long time away, we can all now reconvene on the dance floor and dance away our woes.
There is nowhere better – or safer, given it is on the green travel list – to do that this summer than Croatia.
The gorgeous country boasts hot sun, the lush Adriatic sea, wonderful local cultures and customs and some world class parties.
Here is our round up of the best of them.
Amnesia Announce Seven Day Ibiza Takeover in Croatia
Date: 30th August – 5th September, 2021Location: Zrce Beach, Island of Pag
Tickets / More Info / Accommodation TICKET & INFO LINAdam Beyer, Claptone, Marco Faraone, Kölsch, Luca Donzelli, Richy Ahmed, Patrick Topping, Seb Zito, Mathame, Mar-T, Cinthie and more.

Ibiza is coming to Croatia for the second time this summer when iconic White Isle super club Amnesia hosts a non-stop seven-day takeover from August 30th to September 5th 2021. This historic and ultimate closing week celebration goes down at the stunning Zrce Festival Beach on the Isle of Pag and features six nights of main stage events, afterparties, a hotel pool party take-over, sunset boat trips, BBQ fiesta, after beach parties, VIP packages, watersports, luxury yacht packages and plenty more for the ultimate Ibiza experience in Croatia, which has been tagged a safe place to party and as it stands is on the UK green list for travel which means no need to isolate when returning to the UK for either vaccinated or non vaccinated travellers.
The first phase of the line-up bringing the true sound of Ibiza are house and techno heavyweights Adam Beyer, Claptone, Marco Faraone, Kölsch, Luca Donzelli, Patrick Topping, Richy Ahmed, Seb Zito, Mathame, Mar-T, Cinthie and many more.  This action-packed seven-day take-over is a rare treat indeed for 2021. It follows on from the spectacular BSH Island that took place in early July and marked the first full-sized European festival of 2021. At that event, Amnesia hosted a special off-location showcase at the 17th-century Fortress of Pag with Jamie Jones and more with Do Not Sleep hosting the Main Stage at NOA. Now Amnesia, Noa Beach Club and BSH events have partnered up for this brand new seven-day takeover for a season closing Fiesta.
World-renowned super club and Ibiza authority Amnesia will preside on Zrce Festival Beach with its many decade's of Ibiza authenticity and experience and considerable party know-how, as well as taking world-class DJs in tow with them. Zcre Festival Beach's globally renowned open-air Noa Beach Club with its punchy sound systems, alfresco dance floors and uninterrupted views of the Adriatic Sea will be transformed with next-level production into genuinely hedonistic and immersive Ibiza outposts. As well as the wealth of music, there is a huge selection of activities to keep you entertained around the clock. 
---
Croatia's Circus Maximus Launches NFT Ticketing & Aiming To Become The World's First DAO Festival
Date: 8th – 13th August
Location: Noa Beach Club, Zrce Beach 
 Tickets:here / Website NFT Tickets:here / Video: here
New technologies, the crypto industry and DAO are set to revolutionise events
Circus Maximus 2021 is more than just a festival. It is the first step on a revolutionary road to putting partying back in the hands of the people and becoming the world's first-ever DAO music festival. This year's event runs 8th – 13th August at the world-renowned Noa Beach Club in Croatia, with full Covid-19 measures in place to keep everyone safe. Headliners include Da Tweekaz, Regard, Brennan Heart, Imanbek, Harris & Ford. All purchases with cryptocurrency via the web app at https://tickets.circusmaximusfestival.com/welcome come as a digital NFT ticket, while purchases on the web at https://www.noa-zrce.com/en/events/circus-maximus also come as an NFT ticket that is mined on your behalf and presented as a physical ticket. 
DAO or Distributed Autonomous Organisation is an organisation that is run through rules encoded in smart contracts. DAO's can be organised around common goals or interests. Although most DAOs are focused on finances, Circus Maximus is exploring how a music festival can be organised in a DAO way that allows the whole world to have their say.
The accomplished team behind the well-established Circus Maximus wants to transform the festival industry by making attendees an integral part of the story. The first step on this path is to put the festival in the hands of the community, who will then determine its continued existence with the help of new technologies, the crypto industry and DAO. 
---
We Still Dance

Date: 19th – 23rd AugustLocation: Papaya Club, Zrce Beach  
Tickets: here
Dancing is a form of freedom. Dance is the hidden language of the soul. To dance means to be connected with yourself. Larger, more beautiful, more powerful. We are taking this privilege back and we want you to join us. After nearly 2 bizarre years we are so excited to finally come together again on the beautiful Island of planet Pag.Dance with us from August 19th to 23rd at Zrće beach! Book your healing holiday and enjoy Croatia's beautiful nature, sun and sea with some of our beloved artists playing for you.