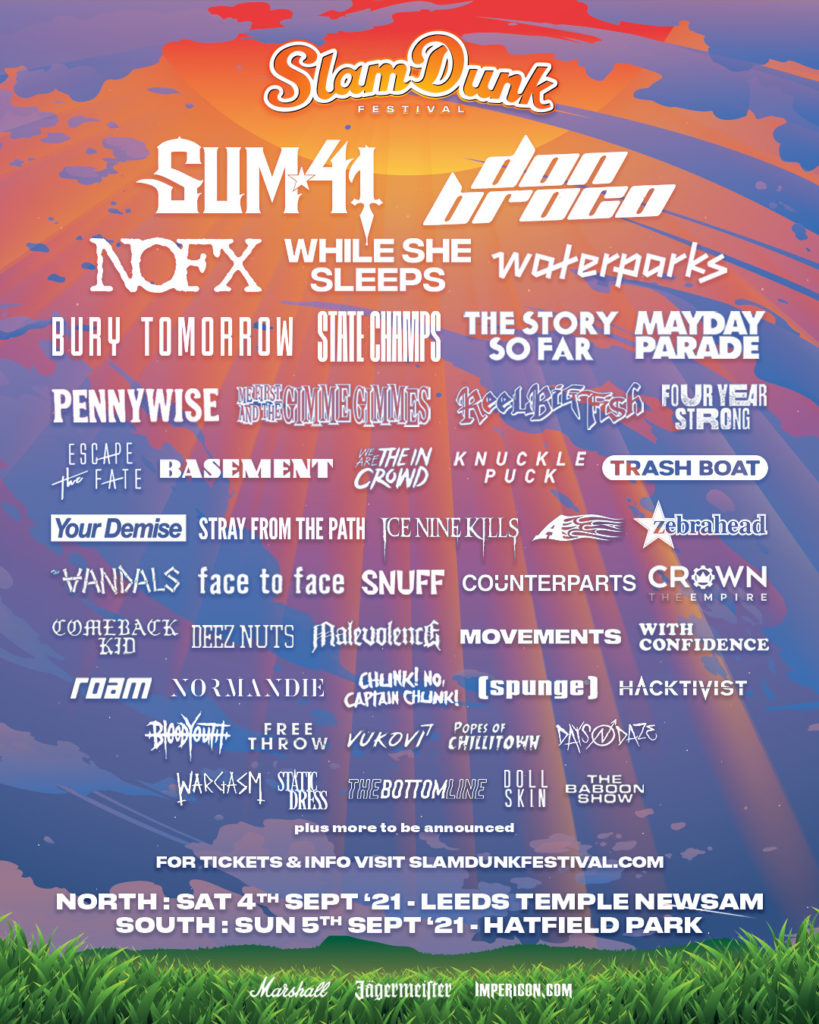 After being cancelled for 2020 due to the pandemic and then being postponed till September 2021, Slam Dunk is finally just a month away from hosting a brilliant weekend of music. The festival is held at Leeds TempleNewsam on the Saturday 4th September and Hatfield Park on Sunday 5th.
Headlining the festival is Sum 41 and Don Broco. Also appearing will be NOFX, Alkaline Trio, Waterparks, Funeral For A Friend and many more. At Summer Festival Guide we have picked out a few bands that you may want to check out which are below
Wargasm
Crown The Empire
Normandie
Hacktavist
Doll Skin
Hopefully you like the bands we picked out and have a fabulous and safe time at Slamdunk.
For tickets and more information visit the official Slam Dunk site https://www.slamdunkfestival.com/