The highlight of the summer calendar, Wireless Festival, is returning to London's Finsbury Park from the 6th – 8th July 2018 to bring together a host of home-grown and internationally renowned artists. The three-day urban music event will see headline performances from global superstars J. Cole, Stormzy and DJ Khaled and Friends, and many more of the biggest names in hip-hop, grime and rap music. Weekend and day tickets are available here.
Now in its thirteenth year, Wireless Festival has cemented itself as the home of urban music – the go-to event for fans of the world's most talked about rappers, artists and DJs. This year sees UK festival exclusive performances by J. Cole, Stormzy, DJ Khaled and Friends, Rae Sremmurd, PARTYNEXTDOOR, Giggs, Lil Uzi Vert, Rick Ross, Migos, GoldLink, French Montana, 6LACK, Ski Mask The Slump God and Smokepurpp.
FRIDAY
J. COLE
POST MALONE, PARTYNEXTDOOR
SPECIAL GUEST: BIG SEAN
GOLDLINK, WILEY, WRETCH 32, MABEL, KOJO FUNDS
BELLY SQUAD, BAS, DONAE'O
SATURDAY
STORMZY
MIGOS
J HUS, FRENCH MONTANA
6LACK, A BOOGIE WIT DA HOODIE, BELLY
MOSTACK, FREDO, HARDY CAPRIO, RAMZ
SUNDAY
DJ KHALED AND FRIENDS
SPECIAL GUEST: GIGGS
RAE SREMMURD
LIL UZI VERT, CARDI B, RICK ROSS
PLAYBOI CARTI, LIL PUMP, MIST, NOT3S
TRIPPIE REDD, SKI MASK THE SLUMP GOD
67, SMOKEPURPP, JAYKAE, LISA MERCEDEZ
Headlining Friday and setting the tempo for an unforgettable weekend is iconic rapper J. Cole. Revered as one of the greatest rappers of his generation and needing no features to go platinum, J. Cole quickly established himself as a pioneer within his genre. With four studio albums, five EPs and four mixtapes to his name, J. Cole's latest album '4 Your Eyez Only' was certified platinum in April 2017, with all ten tracks debuting in the Top 40 of the Hot 100 US Charts and he is sure to kick things off in style at Wireless 2018.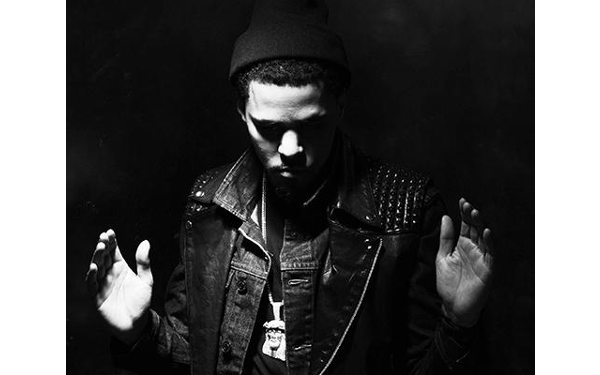 Musical superstar Stormzy will take over the Main Stage on Saturday as he returns to Wireless for what is set to be a landmark show. With the success of 2017 and release of his critically acclaimed No.1 debut album 'Gang Signs & Prayer', Stormzy became the first grime artist to reach Number 1 on the UK album charts. With MOBO's, a GQ Man Of The Year award and two BRIT Award nominations under his belt – as well as over 100 million combined views on YouTube for his singles including 'Big For Your Boots' and 'Blinded By Your Grace Pt.2' – Stormzy is set to give an unmissable headline performance.
For what will be his first performance outside North America and the only place to see him in the UK this year, hip-hop legend, record producer and internet sensation DJ Khaled will close Wireless on Sunday joined by an unannounced host of guests and collaborators. The US superstar has ten studio albums to his name as well as a huge repertoire with some of the world's biggest stars, including the smash-hit 'Wild Thoughts' with Rihanna and Bryson Tiller. DJ Khaled's Wireless debut is not to be missed.
One of the most successful names in modern hip-hop, Post Malone returns to Wireless on Friday. His massive single 'Rockstar' broke Apple Music streaming records with over 25 million streams upon its release in September 2017. With the imminent release of Culture 2 – Wireless will exclusively bring Migos and their unique blend of hip-hop and trap to the London crowds.
One man who needs no introduction is undisputed godfather of grime Wiley. With another new album on the horizon, no other artist in the scene has had the impact or lasting power of this true architect of the genre.
Returning to his hometown for what is set to be a huge performance, Giggs will be on the Main Stage on Sunday. His most recent EP 'Wamp 2 Dem' flew into the Number 2 position on the UK album charts and collaborations with Drake saw him solidify his status as the 'Landlord' of British hip-hop in 2017. Undeniably one of the UK's best lyricists and a true icon of UK hip hop, North London's Wretch 32 will be on home turf this summer at Wireless 2018 joining the Friday line-up, while triple BRIT Award nominee, J Hus will play on Saturday. A master of fusing Afro-beats, dancehall, grime and hip-hop, he released his massive debut album 'Common Sense' in 2017 to rave reviews. The lead single 'Did You See' has more than 56 million Spotify streams and combined with his well-renowned, energetic live performances, J Hus has one of the most anticipated sets of the Wireless weekend.
Since bursting onto the scene and into the public's consciousness, self-proclaimed rockstar and 'XO Tour Lif3' hitmaker Lil Uzi Vert has truly shaken up modern hip hop. Known for his high energy live show, his set is not to be missed at this year's festival. With breakthrough single 'Magnolia' gaining him worldwide recognition and props from hip hop legend Jay Z, Playboi Carti has become one of the key players in the incredible new wave of American rap and his long-awaited debut mixtape proved that there's much more to him than one hit.
Joining the bill for London's most anticipated summer party is French Montana performing for the Wireless crowd on Saturday. Within the top 40 most listened to artists in the world, his 2017 smash hit 'Unforgettable' reached the top 10 in 15 countries world-wide and has achieved over 679 million streams. PARTYNEXTDOOR also joins the line-up. The Canadian born R&B star has collaborated in the studio with the likes of Drake, Rihanna and Major Lazer, with his single 'Come and See Me' raking up over 200 million streams on Spotify. Detroit-bred rapper Big Sean, famous for his huge hip-hop anthems 'I Don't F*** With You' and 'Bounce Back' will make a special guest appearance on Friday.
Following on from their performance in 2017, Rae Sremmurd return to the Wireless stage on Sunday, as well as hip hop royalty Rick Ross. Joining them is the new Queen of hip-hop and record breaker Cardi B. Her summer hit 'Bodak Yellow' topped the Billboard 100 charts for three weeks, making her the second ever rapper to hit the top spot since Lauryn Hill in 1998.
Wireless is also pleased to announce the addition of Canadian multiplatinum-certified rapper Belly to Saturday's line-up. The prolific MC just served up the explosive and critically acclaimed 'Mumble Rap' mixtape last year. Not only is he a musical force to be reckoned with, but he also stands out as an in-demand songwriter with an Academy® Award nod for "Best Original Song" and a GRAMMY® Award win for "Best R&B Performance" to his credit. Performing to his home crowd is North London rapper MoStack who has collaborated with the likes of J Hus and Krept & Konan and recently worked on Steel Banglez huge hit 'Bad' and smash hit 'No Words' with Dave, as well as UK rapper Ramz who joins the line-up following the success of recent smash hit 'Barking'.
Forever championing the burgeoning UK scene, Wireless 2018 will play host to some of the hottest talent that the country has to offer. 'Finders Keepers' future R&B queen Mabel will be performing as will her collaborator Kojo Funds. Elsewhere Not3s joins the line-up fresh from his BBC Sound Of List nod as well as street rap don Fredo and Birmingham's finest Mist. Hardy Caprio, Belly Squad, Donae'o, Lisa Mercedez and Jaykae will also play across the weekend.
Lil Pump joins the bill for Sunday. His 2017 self-titled record peaked at Number 3 on the Billboard Hot 100, with his world-wide smash 'Gucci Gang' pulling in over 161 million views on YouTube. On Friday Washington based MC GoldLink will take to the stage. Famed for his innovate hip-hop style combined with indie rhythms and deep danceable beats, his 2017 hit 'Crew' has been streamed over 100 million times on Spotify and YouTube. Other acts taking to the stage across the weekend include XXL Freshman A Boogie Wit da Hoodie, drill crew 67, 6LACK, Trippie Redd, Ski Mask The Slump God, Smokepurpp and BAS, with more still to be announced.