Standon Calling presents a mouthwatering food line up for 2016 curated by street food aficionado Nigel Birch. From rotisserie perfection and middle-eastern delights to Mexican and sensational coffee, this year is set to be the festival's tastiest, featuring revered traders including Le Bun and Cheeky Italian.
Already offering a spectacular music line up and family programme, Standon Calling turns its attention to food traders for this year's festival. Offering only the best in street and festival food as well as a new pop up restaurant Ceru Souk and London beers from Meantime. Here's a sneak peak of what to expect.

Le Bun
Le Bun brings French and American cuisines together creating an explosion of flavour for Standon festival-goers' tastebuds this year. Picked up by Sunday Times' Gizzi Erskine and Jamie Oliver's production team, the food vendors have regular stints at Street Feast, National Burger Day amongst other venues.
Spit and Roast
Spit and Roast will bring the highest quality meat, marinated in buttermilk and fried with care and expertise. Armed with a decade worth of restaurant experience, creator Ross Gardner took the concept of simple roasted meat and sides to the streets and now sets his sights on Standon Calling.
Ceru Souk
Specialising in contemporary middle eastern delights, Ceru Souk will be creating Standon Calling's first ever pop-up restaurant as well as their own Ceru truck. Festival-goers will be able to try a vibrant and healthy, yet indulgent menu, perfect for enjoying between friends and family.
Cheeky Italian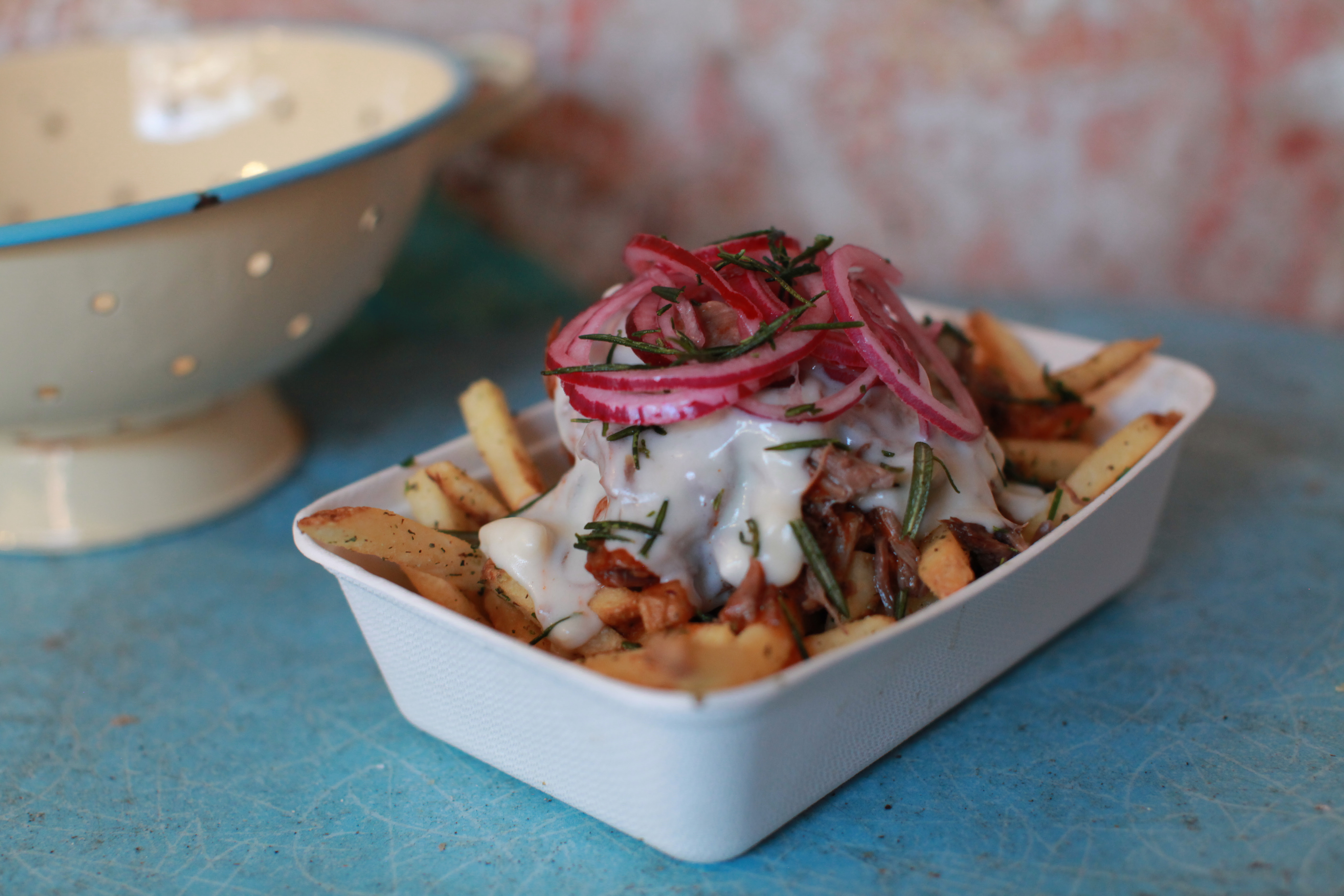 Since 2013 Cheeky Italian has pushed to change common perceptions of Italian food. Steering away from stereotypes such as pizza and pasta they showcase twists on classic comfort foods like deep fried lasagne rolls. Their aim is simple, fun, exciting and most importantly tasty.
Made of Dough
All the way from Brixton, London Pizza festival champions Made of Dough bring proper neapolitan pizza with a nod to southern Spain to Standon. Revellers should expect wood, smoke, noise, jokes and SERIOUS Pizza. Plus, they will be offering their famous make-your-own pizza workshops.
Club Mexicana
With Club Mexicana's number one goal being Mexican vegan dishes packed with flavour they certainly do not disappoint. Their menu includes vegan interpretations of meat dishes such as BBQ Pulled jackfruit and Beer-marinated seitan.
Mac Factory
Camden Lock's favourite Mac n Cheese serve up gourmet dishes made with only the freshest ingredients, using their signature Sourdough based "Parmesan and thyme crumble" to perfectly top off the Mac. "Nothing compares to the buzz I get from serving our Gourmet Mac n cheese to large numbers of beautiful people in a rocking festival" – Graham of The Mac Factory.
Further culinary highlights come courtesy of Barnaby Sykes pies, Standon Calling's favourite Toasties and Japanese delights will also be on offer from the Yu Kyu. Other traders include Ceru truck-wraps, Original Fry Up Material, Goodness Gracious Me healthy vegan and Hippy Chippy. Borough Market legends Waffle On are on hand for a sweet treat and Carnival Coffee are back for the 9th year to deliver a caffeine kick.
Meantime return to Standon Calling for the fourth year. One of the UK's largest and most technologically advanced breweries, Meantime have been putting a unique and modern twist on London beer styles for the past 15 years. Revellers can expect brewery fresh lager served straight from the tank alongside some of the finest lagers and ales. For the first time Meantime will give festival-goers a virtual reality tour of its brewery with a special truck kitted out with Oculus Rift.
Standon Calling still has plenty of food & drink suprises in store for 2016, so watch this space for more exciting news.