The 2016 festival takes place at Strathallan Castle over 8th – 10th July. Joining the bill – which already features previously announced headliners The Stone Roses, plusDisclosure, Courteeners and The 1975 – today are:
FRIDAY 8TH JULY: The Stone Roses, Disclosure, Courteeners, Jamie xx, James Morrison, Frightened Rabbit, Rodrigo y Gabriela, Bear's Den, Fun Lovin' Criminals, Krept & Konan, The Coral, The Temperance Movement, Oh Wonder
SATURDAY 9TH JULY: Calvin Harris, Bastille, The 1975, The Last Shadow Puppets, Catfish and the Bottlemen, Jess Glynne, Kaiser Chiefs, Travis, Tinie Tempah, Tom Odell, Stiff Little Fingers, Shed Seven, Disciples, Rat Boy, Maxi Jazz & The E-Type Boys
SUNDAY 10TH JULY: Red Hot Chili Peppers, LCD Soundsystem, Faithless, Major Lazer, James Bay, Jake Bugg, Frank Turner & the Sleeping Souls, Craig David's TS5, Maximo Park, John Grant, Nathaniel Rateliff & the Nightsweats, FIDLAR, Blossoms
Tickets for T in the Park 2016 are on sale now from www.tinthepark.com and remain at the same price for a fourth year running. T in the Park's new homeStrathallan Castle is centrally located in the heart of the beautiful Perthshire countryside, approximately one hour away from both Edinburgh and Glasgow. Lying on an estate sprawling a massive 1000 acres, surrounded by beautiful woodland, the site has expanded for 2016 with the Main Arena now a quarter bigger in size and the campsite increasing by a larger amount.
The acts announced today join Friday headliners and Manchester icons The Stone Roses, electronic music duo Disclosure, guitar pop four-piece The 1975 and indie favourites Courteeners on the bill.
Organisers are also delighted to announce that Calvin Harris will make a return to T in the Park to headline the Main Stage on Saturday night at Strathallan Castle.
One of the world's biggest rock bands, the legendary Red Hot Chili Peppers will return to T in the Park for the first time in a decade to bring the festival to an epic close when they headline the Sunday night. The California rockers will treat fans to hits from their iconic back catalogue, as well as new material, with a new album reportedly due out early summer. The band have only played T in the Park once before when they headlined the Main Stage in 2006, and their return is sure to be a huge moment for fans.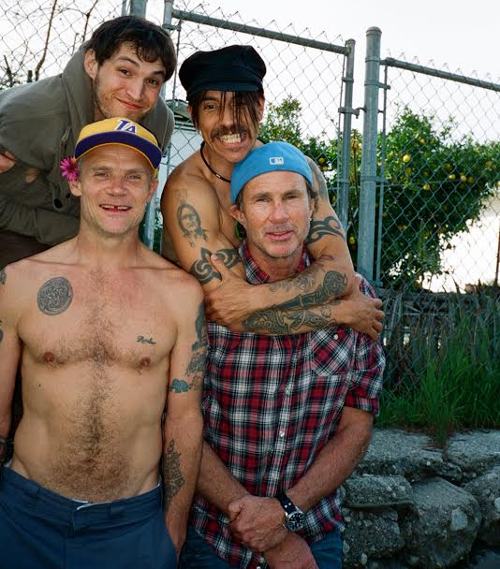 Red Hot Chili Peppers said: "Can't believe it's 10 years since we last played T in the Park. It seems fitting to mark the 10th anniversary of that performance with a return visit."
Bastille have made an indelibly huge mark since the release of their 2013 debut album Bad Blood, which entered the UK charts at number one, stayed in the top twenty for 2 years and went double platinum in the UK. The band's infectious hits likePompeii, Things We Lost in the Fire and Of the Night always prompt epic crowd singalongs at T in the Park, and with their hotly anticipated second album due out this summer, they'll be treating the crowd to new material as well as their much loved anthems.
Singer Dan Smith said: "We've had great times at T in the Park over the last few years, both while playing our sets to the ever-brilliant crowds and also getting to wander round and watch loads of other bands that we love. We can't wait to head back this summer with all the new songs we've been working on."
LCD Soundsystem will return as Sunday night headliners of the BBC Radio 1 Stage.
After a six-year hiatus, The Last Shadow Puppets supergroup line-up featuring Arctic Monkeys' Alex Turner and solo artist Miles Kane are back with a new album and big sound. The band released their new single Bad Habits this year along with the exciting news of the forthcoming new album Everything You've Come to Expect. The band is set to make their T in the Park debut as TLSP this July. Creating massive sounding anthems, The Last Shadow Puppets' energetic live set and catchy rock 'n' roll sound was made for festivals.
Hits like Insomnia, Salva Mea, We Come One, Mass Destruction as well as 7 albums released and over 15 million records sold, put Faithless on the global map for 20 years. In 2011, Faithless released their most recent album The Dance and over the next year sold 600,000 records and played to 2 million people. After a sell-out arena show in Glasgow's SSE Hydro last November, Faithless will make a welcome return to Scotland this summer.
Fresh from taking home the BRIT Award for British Breakthrough Act last night, Welsh four piece Catfish and the Bottlemen will return to T in the Park. Their melodic, anthemic, guitar fuelled garage rock songs fizz with lust, hope and anger. Their debut album The Balcony – packed with storming anthems – reached the top 10 and won them a legion of adoring fans.
Major Lazer – aka Grammy-nominated producer Diplo and fellow DJ/producers Jillionaire and Walshy Fire – released their third album Peace is the Mission in June last year. Featuring the smash hits Light It Up (feat. Nyla) and Lean On (featuring DJ Snake and Danish electropop star MØ), the album combines EDM, Jamaican dancehall, hip-hop and pop. They're sure to bring a real party vibe to Strathallan Castle.
As the sonic and rhythmic heartbeat of pop trio The xx, Jamie xx released his solo record In Colour last year. The record showcases the special skill-set that has turned Jamie into one of the major DJ draws at the sophisticated end of the global nightlife spectrum, and which has made him in demand as a producer/remixer for the likes of Drake and Adele.
Jess Glynne lent her richly evocative vocals to Clean Bandit's no.1 classical-dance smash Rather Be and Route 94's house-flavoured My Love before emerging as a solo artist in her own right. Her mix of hip hop, soul and a sprinkling of pop has seen her score a no.1 album with I Cry When I Laugh, as well as top the chart with singles Hold My Hand and Don't Be So Hard On Yourself.
After winning the BRITS Critics' Choice Award in 2015, James Bay has become one of the biggest breakthrough artists on the planet. His debut album, Chaos and The Calm, entered the UK charts at no.1 in last March and reached platinum status in the UK. He was nominated for 3 awards at this year's Grammys, had 4 prestigious nominations at last night's 2016 BRITs ceremony – and took home the award for Best Male Solo Artist – he also scored both the 'Best New Act' gong at the 2015 Q Awards and the 'Breakthrough Act' award at the GQ Awards. He's sold a huge 2 million albums worldwide, and was responsible for one of the biggest mass singalongs at last year's T in the Park with Hold Back the River.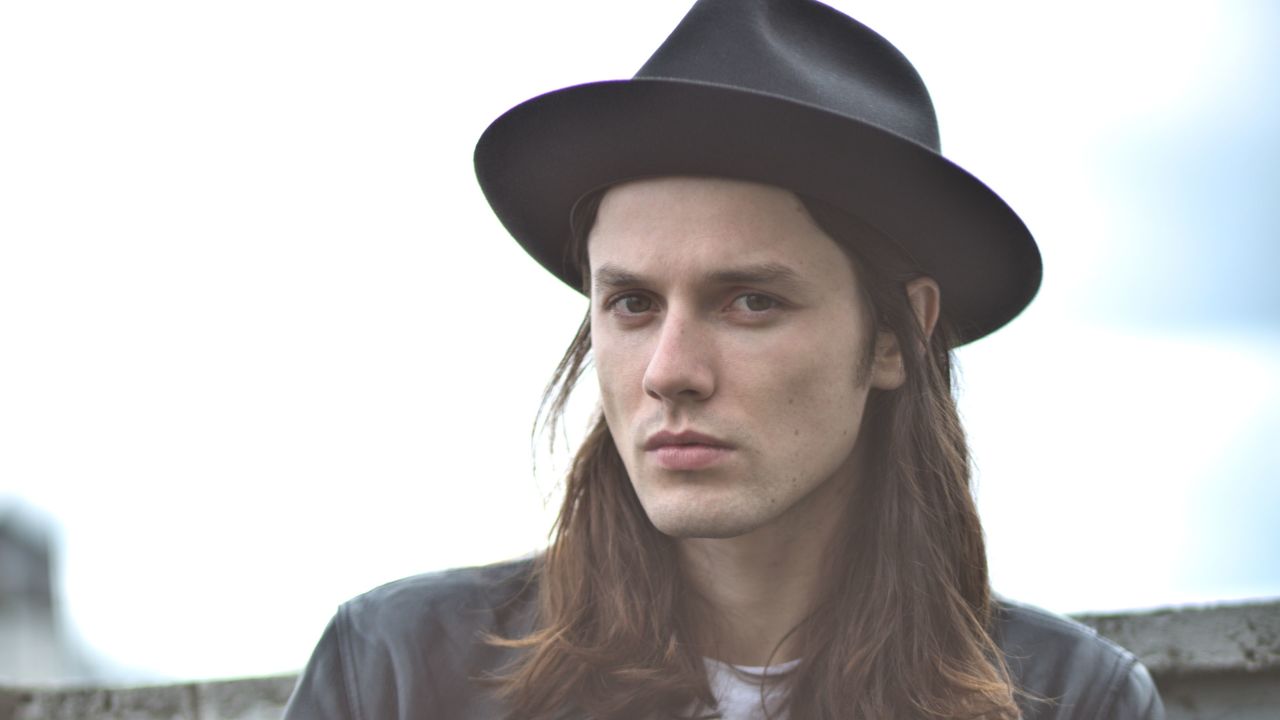 After more than 10 years, four albums, platinum record sales, a volley of top ten singles and 3 BRIT Awards, Kaiser Chiefs returned with Education, Education, Education & War in 2014. Regalvanaised, recharged, and inspired by a new sense of freedom and musical possibility, the band are an incredible live act.
Last week Frightened Rabbit caused quite a stir when they released the glorious first song off their long awaited new album Painting Of A Panic Attack. Adored by fans for their incisive, compelling lyrics, and achingly beautiful, dense melodies, they are one of Scotland's finest bands and big T in the Park favourites.
The band said: "We are extremely pleased to announce that we will be playing at this year's T in the Park. It's always an honour to be there, and to be back in the King Tut's tent will be fan-f*cking-tastic. See you down the front for The Stone Roses."
Travis are huge favourites with the T in the Park crowd, and when they make their Strathallan Castle debut this summer they'll have played all three of the festival's sites, having played the very first festival at Strathclyde Country Park in 1994, the first year at Balado in 1997 and then many times since. Their last appearance was an epic set in the King Tut's Wah Wah Tent at T in the Park's 20th year celebrations in 2013, and they are sure to receive a hero's welcome in July.
Tinie Tempah is one of the UK's most innovative and in-demand artists. Following the massive success of his first two albums Disc-Overy and Demonstration, he shows no sign of slowing down. Last June he topped the UK single charts for a sixth time withNot Letting Go featuring fellow T in the Park 2016 artist Jess Glynne, and at the end of last year he released the mixtape Junk Food – a collection of underground hip hop and grime tracks and featuring appearances from Wretch 32, Stormzy, Giggs, JME and more.
Jake Bugg's incredible ascent began in 2012 when his self-titled debut album entered the UK charts at number one (aged 18, making him the youngest British male artist ever to do so), before going on to sell double platinum and be shortlisted for the UK Mercury Music Prize. Success only accelerated Bugg's creative momentum, releasing a follow-up twelve months later, 2013's richly textured Shangri La. His third album is expected later this year.
Chichester-born musician Tom Odell caught the songwriting bug early penning original material since the age of 13. With a loyal fanbase and drawing attractive comparisons to the late Jeff Buckley with his man and piano set-up, Odell's material has veered from strikingly stripped-back troubadour tales to songs that are more work-in-progress than finished product. Set to make his first T appearance since his set on the King Tut's Wah Wah Tent stage in 2013, fans will be treated to his romantic sing-along style.
Craig David will bring the sound of Miami to Strathallan with TS5. Craig David's TS5 started out as an exclusive pre-party hosted by Craig at his Miami penthouse homeTower Suite 5 in 2013, and since then it's grown from house party, to radio show to sell out live concert. He's now one of 2016's most in demand acts, and with his sets combining massive old skool anthems with current chart topping house hits, he's sure to make quite an impression as he makes his long-awaited T in the Park debut.
James Morrison first came to prominence in 2006 as a 21 year old, with his hugely successful debut album Undiscovered which debuted at #1 in the UK album charts, following the success of his smash hit single You Give Me Something. After selling millions of records around the world, he took a break in 2011 before returning last year with a renewed vigour and a new album Higher Than Here.
James said: "I've played T in the Park only a few times but it's always wicked, the crowds are amazing with massive energy! Last time I sang a lot harder because of it and this time is going to be no different. I'm ready to give back the same. Can't wait, see you soon T in the Park!"
Frank Turner & The Sleeping Souls' brand of passionate folk/punk, honest songwriting, catchy melodies and punk passion have earned them a loyal fanbase on both sides of the Atlantic, as well as at T in the Park with the singer-songwriter receiving a rapturous reception when he last played in 2013.
Frank said: "I'm very excited to be making my fourth trip to T in the Park; it's been a few years since I was north of the border for a festival, so this should be a special one."
Internationally acclaimed Mexican acoustic rock guitar duo Rodrigo y Gabriela will bring their unique instrumental blend of metal, jazz and world music to Strathallan Castle. Rodrigo Sanchez and Gabriela Quintero have been playing together for more than fifteen years. First as young thrash metal fans in their native Mexico City, then as innocents abroad and street musicians in Dublin, Ireland at the turn of the millennium, and finally as the globe-straddling, film-scoring, record-breaking artists they are today. Known for exhilarating live shows, Rodrigo y Gabriela have won the hearts of music lovers from the haciendas of Cuba to the Hollywood Bowl and festival fields of Europe.
Britpop heroes Shed Seven achieved great success in the mid-late 90s, releasing four albums and 14 Top 40 singles, before reuniting in 2007 for a greatest hits reunion tour. The band played T in the Park's second outing back in 1995 at Strathclyde Country Park. They return for their eighth T in the Park in 2016 to make their Strathallan Castle debut, when they'll become one of the few bands to have played the festival at all three of its sites.
The band said: "The Sheds are excited to be back at T in the Park for what will be another great weekend of fun and games. This is the first time for us at the new site which adds a different approach to the festival. Quite literally, we'll be using the A823."
Newcastle angular pop quintet Maxïmo Park craft smart, sharply catchy, new wave-inspired songs. After making a big impression in 2000s with albums such as A Certain Trigger, they resurfaced in 2012 with The National Health, followed by 2014's more intimate, electronic-driven Too Much Information.
The band said: "As one of the bands who played the last ever T in the Park at Kinross, we're keen to sample the new site and see if the unbeatable atmosphere can be matched! The Scottish crowds have always been good to us."
The worlds' finest and only purveyors of cinematic hip-hop, rock 'n' roll, blues-jazz and latino soul vibes, Fun Lovin' Criminals burst onto the music scene in 1996, gate-crashing the euphoric Britpop party with some unexpectedly unique swag and the generational classic album Come Find Yourself. To celebrate the 20th anniversary of this modern classic, Huey Morgan, Brian 'Fast' Leiser and Frank Benbini will be playing tunes from the record at T in the Park.
Huey and Fast said: "T in the Park is one of our favourite festivals to perform at. The crowd are always up for a party and the organisers have really got their sh*t together, making it an enjoyable experience for everyone! "
London hip hop/grime duo Krept & Konan made a big impression when they won Best UK Newcomer at the 2013 MOBO Awards despite not having a record deal. Since then, they've released their debut album The Long Way Home, which entered the UK Albums Chart at number 2, with lead single Freak of the Week entering the UK top ten.
John Grant's journey has been a spectacular one – from winning awards, Top 20 chart positions, and collaborating with Sinead O'Connor, Goldfrapp, Elton John and Hercules & Love Affair. His third album – Grey Tickles, Black Pressure – is a veritable tour de force that further refines and entwines his two principal strands of musical DNA, the sumptuous tempered ballad and the taut, fizzing electronic pop song.
Mersey rockers The Coral also make a return to T in the Park. With a rich, spirited sound that draws from a variety of influences like Motown, Merseybeat, psychedelia, country, and dub, the group release their new album Distance Inbetween next month.
Putting a modern stamp on hard rock and blues, The Temperence Movement have crafted an intoxicating live set and released two studio albums since coming together in 2013. Landing a heroic support slot with rock giants The Rolling Stones, The Temperance Movement released their second album this year going on to celebrate the release with a sold-out show at Glasgow's Barrowlands. With a live set packed full of rock 'n' roll licks, The Temperance Movement will make a welcomed return to T in the Park this summer, since their debut appearance in 2014.
Rat Boy's homegrown raps paint a lyrical dissertation of suburban Britain. He is firmly within the storytelling lineage of Britain's great lyricists who represent some of his greatest influences: Ian Dury, The Clash, Squeeze, Blur and The Streets. His mash-ups of hip-hop and indie topped with his half-rapped, half-hollered Essex vocals are causing quite a stir, and he'll make his T in the Park debut this summer.
Full of confidence and determination, Stockport five-piece Blossoms landed in the BBC's Sound of 2016 list and made the cut on the Spotify's Spotlight on 2016 shortlist, plus MTV Brand New for 2016 and iTunes/Apple Music New Artists 2016, capturing the hearts of the nation with their catchy indie-pop sound. The band's euphoric indie sound is crafted and polished to a stadium level, making the band an exciting addition to the 2016 T in the Park bill.
Festival Director Geoff Ellis said: "We're incredibly excited to announce some of the world's greatest artists for T in the Park today. Red Hot Chili Peppers are quite simply one of the biggest rock acts of our time, and their long-awaited return to the festival after 10 years is going to be pretty special. We're also thrilled to welcome back a real T in the Park favourite – Calvin Harris – as our Saturday night headliner. Calvin headlined the Main Stage in 2014 and was introduced on stage by Will Smith, and for many in our audience that moment is up there as one of the most unique and special in T in the Park history.
"We're also really thrilled to have LCD Soundsystem headline the BBC Radio 1 Stage – their reunion is one of the most hotly anticipated in recent years, and their appearance is a big coup for us.
"Artists from across the globe tell us year in, year out that T in the Park is one of their favourite festivals to play because of the unbeatable welcome they receive from the crowd, so we'd like to say a huge thank you to our audience for the massive part they play in making this festival special. We've been working hard on getting everything ready for the fans' arrival in July and have made some changes to the site, with the Main Arena now a quarter bigger in size and the campsite increasing by a larger amount. We hope you are all as excited about the line-up as we are, and we can't wait to see you all this summer."