Having sold out their 10th birthday edition a whopping 19 weeks in advance last year, Kendal Calling returns to the beautiful Lake District in 2016 with huge headliners Noel Gallagher's High Flying Birds, Rudimental, Madness and The Charlatans.
One of Manchester's finest musical sons Noel Gallagher will be bringing a catalogue of festival-ready anthems to the fields with his High Flying Birds. Exactly 20 years to the week since Oasis's seminal Knebworth and Loch Lomand shows, Noel will take to the stage at Kendal Calling for what is sure to be one of the festivals defining moments. Expect cuts from his two hugely acclaimed solo records plus some old favourites as a genuine musical icon graces the Lake District with his mighty anthems.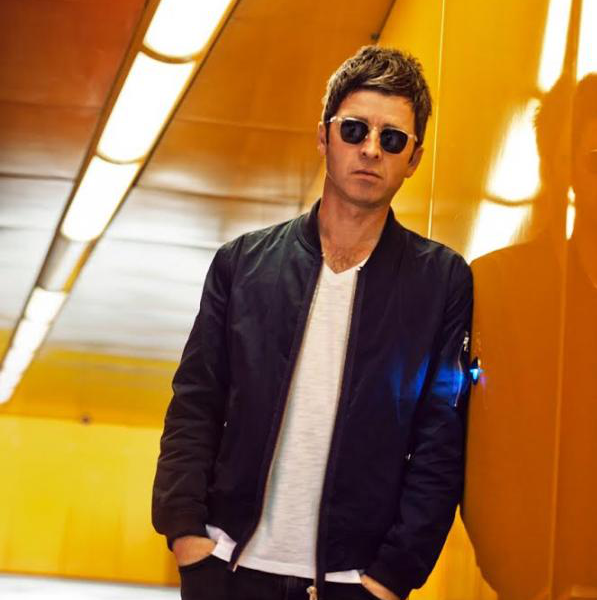 Chart-topping drum and bass crossover kings Rudimental's high octane, party sets have cemented their reputation as one of the best live acts around. Last year's sophomore album 'We The Generation' featuring huge collaborations with the likes of Ed Sheeran and Dizzee Rascal whilst debut album 'Home' catapulted the band into the mainstream and captured the hearts of the nation's youth.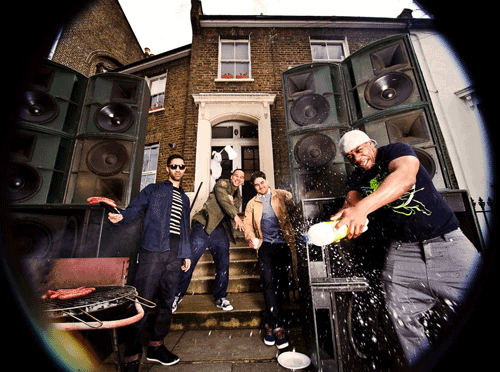 Celebrating 40 years since their formation, London legends Madness are the ultimate sing along band and their hit laden set is sure to include the likes of 'Baggy Trousers', 'One Step Beyond' and 'Our House'. Suggs, Carl and the Madness boys know how to work the crowd and these consummate showmen's career spanning set will be a summer festival highlight.
A year on from their triumphant return with landmark album 'Modern Nature' and five years on from the founding of singer Tim Burgess' festival favourite Tim Peaks Diner, The Charlatans return to Kendal Calling as special guest Thursday headliners. Expect hits galore as these North West heroes grace the stage and Tim pops up over the weekend to deliver dj sets and the finest cherry pie and coffee at Tim Peaks Diner.
Tim Burgess, Charlatans singer and founder of Tim Peaks Diner comments:
"As ever, I'm really looking forward to Kendal Calling. The sixth year in a row for me, the second time The Charlatans will have headlined and this year is the fifth year for Tim Peaks. It's going to be an extra special four days. See you there!"
Joining the headliners are indie rock sensation Catfish and the Bottlemen, quirky indie quartet Everything Everything, gritty three piece Band Of Skulls, power pop iconsAsh, incendiary Swedish rock and rollers The Hives, bombastic classic rockers The Darkness, enduring New Yorkers We Are Scientists, BBC Sound Of stars Blossoms, riotous punk upstart Ratboy, Merseyside slacker champs Hooton Tennis Club, the smoky blues of Rag 'n' Bone Man, fresh faced garage punkers Pretty Vicious and filling the now customary hip hop legends slot the mighty Sugarhill Gang and many more.
Over on the dance stage will be none other than returning man of the moment Craig David's TS5, living legend David Rodigan MBE and Radio 1 and XOYO resident Toddla T.
Full Lineup To Date:
Noel Gallagher / Rudimental / Madness / The Charlatans
Catfish & Bottlemen / Ash / Everything Everything / Band of Skulls / The Hives / We are Scientists / The Darkness / Blossoms / Ratboy / Craig David's TS5 / Sugarhill Gang / Toddla T / David Rodigan MBE / Pretty Vicious / Hooton Tennis Club / Sundara Karma / Rag 'n' Bone / Lightning Seeds / Age of Glass / Alice Gasson / Auction For The Promise Club / Beds in Parks / Blueprint Blue / BMX Bandits / Bridges / Britpoporama Indie Disco / Buffalo Brothers / Camp Stag / Colour / Dave Rybka / Ded Rabbit / Documenta / Dorey The Wise / Dust Junkys / Fours / Gideon Conn / Grumbling Fur / Hatcham Social / Haus / Henge / Horsebeach / IBIBIO SOUND MACHINE / Kelvin / Kid Kapichi / Kismet Ryding / Liberty Ship / Marsicans / Modern Minds / Molotov Jukebox / New York Tourists / Omit Sleep / Plastic Mermaids / Publik Sektor / Puppet Rebellion / Riot Jazz Brass Band / Rosie Lowe / Shunya / Signals / Stay Beautiful Bowie Disco / Teen Canteen / The Bear Around Your Neck / The Big Moon / The Crookes / The Floodgates / The Galivantes / The Hidden Revolution / The Lottery Winners / The Mexanines / The Soul Rays / The Templebys / Thingumabob & The Thingumajigs / Thomas Turgoose (DJ set) / Tim Book Two with Tim Burgess / Too Many T's / Too Much Love / Turrentine Jones / Viola Beach / Where Fires Are