US alt-rock band Wilco are to play at this year's INmusic festival. They join the bill featuring headliners Florence + the Machine and PJ Harvey, alongside a wider line-up of The Kooks, Yeasayer, The Heavy, Pat Thomas and Kwashibu Area Band, and Monoswezi, with many more to come!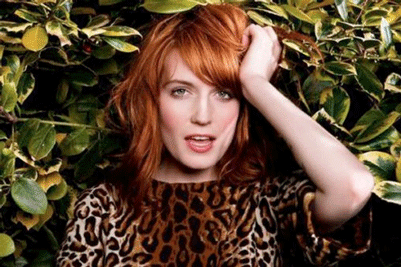 Now in its eleventh year, INmusic is Croatia's biggest open-air music festival, held over three islands on Zagreb's Lake Jarun. The festival takes place between the 20th and 22nd of June, costing just £30 for a three-day ticket (plus £20 for a seven-day camping ticket).
Multi-Grammy award winners Wilco's latest album, Star Wars, was a self-released surprise in July last year. Free to download for the first 30 days and followed by a CD and vinyl release, Star Wars made the top 10 of Billboard's US Independent Albums and US Top Alternative Albums charts. Famously known for 2001's Yankee Hotel Foxtrot, the band celebrated their 20th anniversary in 2014, releasing two new collections: Alpha Mike Foxtrot (a 4 disc/digital box set of studio and live rarities) and What's Your 20? (a 2 disc/digital compilation of studio tracks from the band's first eight albums). Star Wars is among this year's Grammy nominees for Best Alternative Album.
INmusic marks Florence + the Machine's first ever live show in Croatia.The UK indie-pop act headlined 2015's Glastonbury in place of the Foo Fighters and released their third studio album How Big, How Blue, How Beautiful. Also appearing from the UK is Ivor Novello and Mercury Prize winning singer-songwriter PJ Harvey, and indie rock band The Kooks.
Brooklyn experimental psych rockers Yeasayer, UK funk rockers The Heavy and Ghana's Pat Thomas and Kwashibu Area Band will play the OTP World Stage. Completing the line-up so far is collective Monoswezi, which brings together musicians from Mozambique, Norway, Sweden and Zimbabwe with a passion for African music.